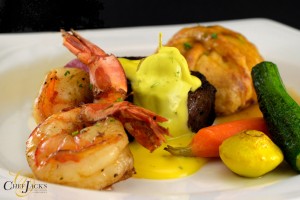 Inspirations for a Perfect Wedding Menu
Are you lost when it comes to planning the right wedding menu?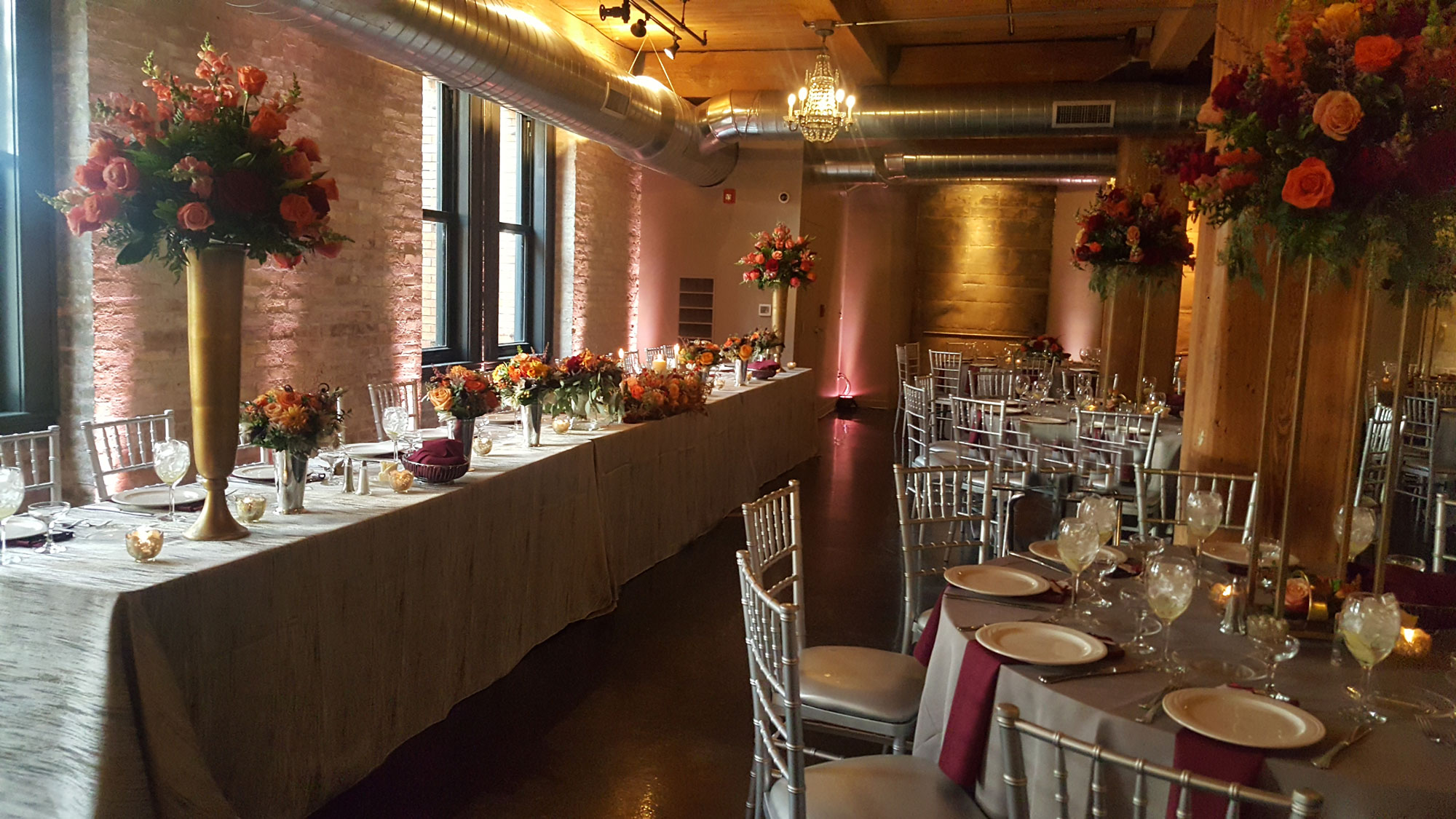 Theme
A wedding theme is the perfect inspiration for the menu.  For a lakefront-themed wedding, consider a menu with local seafood and complimentary dishes.  A Creole food station is the perfect focus of a Mardi Gras wedding.  If you're planning a rustic style wedding, glazed pork with mac and cheese and sauteed beans is sure to please.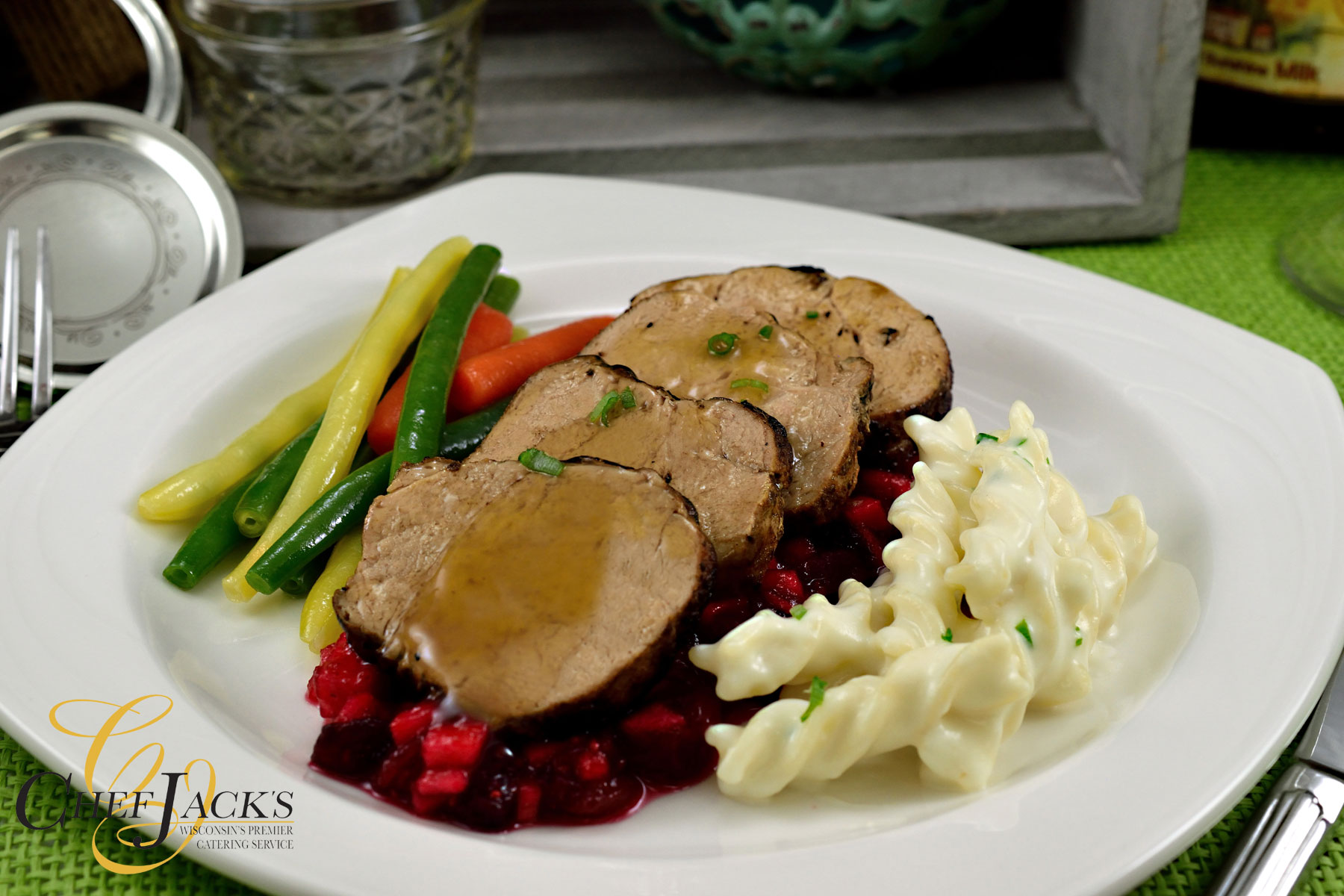 Formality
If you're planning a more elegant or formal affair, consider a traditional sit-down menu.  Ask your caterer for suggestions and choose from your favorite formal menu at your wedding tasting.  For a less formal affair, serve family style platters heaped with your favorite items.
Season
When you've got your heart set on a date specifically for the season, take your wedding planning a step farther and incorporate the season into menu planning.  For a fall wedding, start with a Pumpkin Salad with fresh greens and toasted pumpkin seeds (among other delicious autumn dishes).  If you've been waiting for the perfect winter day for snowy photos, carry that passion for winter into a wedding menu that embodies your favorite family holiday.  Bring the fresh flavors of spring into your dinner with a Signature Salad with fresh greens, strawberries, and mandarin oranges or an Arugula Salad Goat cheese with pine nuts & dried cranberries tossed with citrus vinaigrette.  Accompany the meal with your favorite spring vegetable and a Princess Rosemary Potato that leaves your guests anticipating the main Spring dish.
Favorites
This is one of the most common ways to choose the right dishes for your wedding: combine your favorite dishes into a wedding menu.  Remember, though, that your favorite dishes need to fit with the venue atmosphere and formality.  Choose a caterer that can accommodate your tastes and execute accordingly.  Otherwise your guests may feel like they are attending a mish-mash affair with disconnected details. 
Summary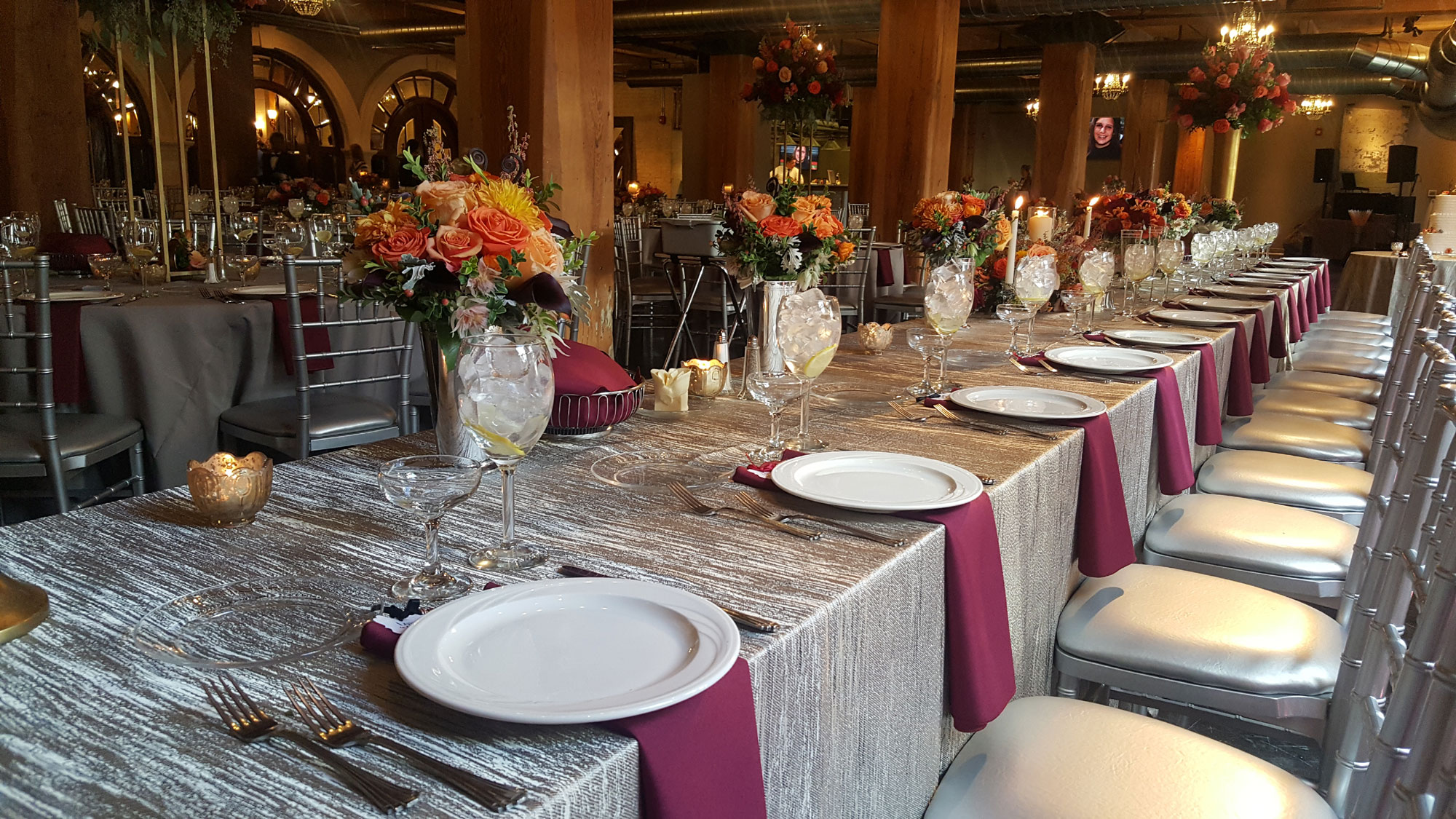 Article Name
Inspirations for a Perfect Wedding Menu Planning
Description
Are you lost when it comes to planning the right wedding menu? You're not alone. Even the most hard-core foodies blank out when planning the perfect wedding menu. That's when the right inspiration for your big day can feel invaluable (as well as an experienced caterer that can make recommendations and make your vision a reality).
Author