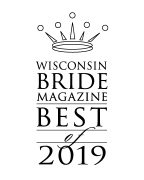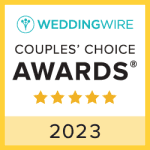 78 reviews on
John Wallenfang
January 6, 2023.
Best place ever. Staff was outstanding. Will definitely return.
Elizabeth Garncarz
December 15, 2022.
Chef Jack's was amazing to work with the entire process. The whole team is prompt to respond to emails and good at reminders. The food we tasted was all delicious and was amazing day of our wedding. The passed appetizers were raved about, the semi sit down worked out very well for our guests, and friends are still asking about the cordials. The entire process was great. Only down fall was we didn't get to eat all of our appetizers as we kept getting caught in conversations, we didn't get a chocolate cordial, and our cake was cleared from our table before we got to enjoy it. luckily our bartenders has some for us. Still would do it all over again!
Emilie Poehlmann
December 1, 2022.
The entire process working with Chef Jack's was simply amazing! They made everything easy and were extremely responsive to any questions along the way. On the actual day, the team was over the top helpful and we've had nothing but positive reviews on the meal and appetizers! We can't recommend Chef Jack's more and will continue to tell everyone!
Jesse Sherman
November 22, 2022.
Chef Jack's catered our wedding reception and did appetizers for cocktail hour on 9/3/2022 at The Farm at Dover. They offered us a tasting menu before we put down a deposit to make sure we liked it which was very helpful during the planning process. While we didn't get to try everything on the menu we found that everything tasted great and they gave us suggestions on other options to include for our menu. Their team was flexible when it came to changing out our final choices and numbers as long as we did it before the deadline outlined. The catering team was familiar with the venue and venue staff which made for a smooth day-of operation from our perspective. The passed appetizers were great. We went with a buffet style dinner, which worked out well in the venue for our guests. The food was great and the servers were pleasant and professional. The company had strict policies about the timing and length of service but we were able to work together with them and our planner to make sure everything went smoothly and as we had planned. We would recommend using Chef Jacks for your event.
Liz Kozak (Bartlein)
November 9, 2022.
We absolutely loved working with Chef Jacks for our wedding. We got married on 10/22/2022, and we started working with Chef Jacks in November 2021, post booking our venue. We did our tasting in November 2021, and was completely sold on working with Chef Jacks as our caterer. -- I can't say enough about how organized and amazing everything was. The service, food, linens, everything was perfect! I would highly recommend Chef Jacks for your next event! On the night of the wedding, plus after, so many of our guests shared compliments about how great the food/service was!
Erin Jean
November 9, 2022.
We used Chef Jack's for both catering and bar services at our wedding this summer and I cannot begin to explain how amazing they were. Throughout the entire planning process they were very responsive, meticulous and a pleasure to work with. They were very flexible and worked with us to customize our bar to include special wines and liquors. On the day of the wedding, they executed perfectly. The food was amazing but it was the little details that stood out to us. The team set aside plates of all the appetizers from cocktail hour for my husband and I because they knew how busy with guests we would be. During dinner, we snuck away for sunset photos and, when we came back, the caterers offered us a second plate of food to make sure we had enough to eat. Every single caterer/bartender was enjoyable throughout the entire evening. We interviewed 10+ caterers for our wedding and we absolutely picked the best one. If you are debating booking with Chef Jack's, I guarantee they are the best choice in all of Milwaukee. Can't wait to work with them again!
Emma Petri
November 9, 2022.
Chef Jack's did an absolutely amazing job catering our September 2022 wedding! The food was served hot, in generous portions, & tasted phenomenal! We even had multiple guests come up to us throughout the night to comment on just how tasty the food was! The entire staff was so kind and would continuously check in on the wedding party as well as our parents to see if anyone needed anything which was amazing. We would 110% recommend Chef Jack's to any couples looking for the most delicious wedding catering!
Brieana Zanon
October 20, 2022.
Great experience! Food was delicious both at the tasting and the event. Great communication & attention to detail.
Barb Krause
September 27, 2022.
Chef Jack's catered a work event at the Riviera Ballroom in Lake Geneva on 9/23/22. The staff was amazing to work with: truly kind, friendly, and respectful. They went above and beyond so that I didn't have to worry about anything. The food was hot, plentiful and delicious. I would absolutely work with them again, and I hope I have the opportunity/event to do so!
Blast From The Past
Throughout the years we have received so many great thank you letters and literally have boxes full of them.  Today most happy customers choose to leave Milwaukee caterer reviews online, which is fantastic but we do however miss the mailman bringing our little colorful envelopes with a special note inside.  Below is a sample of some of our cards from the past…and a few emails too.