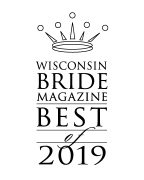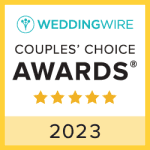 85 reviews on
Vanessa Kowalski
September 10, 2023.
Chef Jack's Catering is a very professional catering service. We were impressed by the staff's ability to cater an excellent meal for our wedding with excellent food and service. Would highly recommend to anyone planning an event where a big meal is needed!!
Eric Hesselbach
August 11, 2023.
My wife and I recently used Chef Jack's as our wedding caterer and we cannot recommend them enough!! So many guests commented to us how good the food was and we couldn't agree more. Beyond the wonderful dinner menu, everyone LOVED the grilled cheese and Reuben shooters for the cocktail hour. Also, staff was very attentive throughout the day and made sure any guests with dietary restrictions had their needs met so everyone could enjoy their meals. Finally, leading up to the wedding the point people at Chef Jack's were always quick to respond to various communications which made the planning that much easier for us. We absolutely loved working with Chef Jack's and appreciate all they did for us!
Erika Chiantello
July 21, 2023.
My husband and I used Chef Jack's for our recent wedding on 7/7/23, and let me tell you it was the BEST decision we could have made. They were very easy to work with from the start. The initial tasting was great and very filling! We had a buffet for our wedding and we were able to customize everything we wanted for it. We had multiple multiple people tell us this was the best wedding food they have ever had, and I would have to agree. I promise you that you will not be disappointed if you use this catering service. They were very professional and efficient and have absolutely nothing bad to say. I just wish I could do it all over again in order to eat this delicious food!!
LOVED!!! our guests ALL told us that it was the best food at a wedding that they had ever had. we had the chicken 'poof', beef carving station and twice baked potato as a buffet for our 214 guests. they had 2 buffet stations set up and guests all said it was the quickest a line has ever moved at a wedding. cannot say enough great things about them. if you haven't booked a caterer yet- book them before it's too late!!
Briana Buchmann
July 3, 2023.
Chef Jack's was a dream to work with for my June wedding! We had incredible food and were so happy with the service of everyone involved. The entire team was so helpful and we could not have asked for a better experience!
Brianna Schoof
May 2, 2023.
Chef Jack's was amazing. From our initial tasting to our wedding day, they did a great job. they answered all of our questions and the food was INCREDIBLE! We got married last September and we are still hearing from our guests about how much they loved the food. I would highly recommend!
Tim Borowski
March 31, 2023.
It was an amazing experience
John Wallenfang
January 6, 2023.
Best place ever. Staff was outstanding. Will definitely return.
Elizabeth Garncarz
December 15, 2022.
Chef Jack's was amazing to work with the entire process. The whole team is prompt to respond to emails and good at reminders. The food we tasted was all delicious and was amazing day of our wedding. The passed appetizers were raved about, the semi sit down worked out very well for our guests, and friends are still asking about the cordials. The entire process was great. Only down fall was we didn't get to eat all of our appetizers as we kept getting caught in conversations, we didn't get a chocolate cordial, and our cake was cleared from our table before we got to enjoy it. luckily our bartenders has some for us. Still would do it all over again!
Emilie Poehlmann
December 1, 2022.
The entire process working with Chef Jack's was simply amazing! They made everything easy and were extremely responsive to any questions along the way. On the actual day, the team was over the top helpful and we've had nothing but positive reviews on the meal and appetizers! We can't recommend Chef Jack's more and will continue to tell everyone!
Blast From The Past
Throughout the years we have received so many great thank you letters and literally have boxes full of them.  Today most happy customers choose to leave Milwaukee caterer reviews online, which is fantastic but we do however miss the mailman bringing our little colorful envelopes with a special note inside.  Below is a sample of some of our cards from the past…and a few emails too.