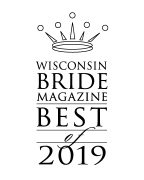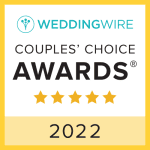 61 reviews on
Kayla Hartfiel
February 9, 2022.
We hired Chef Jack's to cater our plated meal for our wedding of 140 guests and they did a phenomenal job! The wait staff was very professional and well dressed. The table settings were beautiful & high quality. When searching for a caterer, we found that Chef Jack's offered the best quality for the price. The food was delicious and the tasting experience at their Waukesha location was so fun!! Would highly recommend Chef Jack's!
Mercedes Brown
January 9, 2022.
Our wedding day was truly perfect. From the rehearsal, ceremony, room flip, cocktail hour, the sit down dinner, the appetizers, reception, til the lights came on. Everything was breathtaking and beyond perfect! Wouldn't change a thing! Eric, your team truly moves as one. You are all so in-sync! The timing, cooking, communication, and teamwork shined on our special day. They made our wedding day so perfect! Leading up to the wedding was also such a smooth experience! Through all of the meetings, emails, and phone calls this team catered to our every question! They are flexible, accommodating, and so responsive! This team is outstanding!! Kudos to you all! Thank you for making our day perfect!
Ashley Gray
January 5, 2022.
If I could give 10 stars I would - Chef Jack's is absolutely amazing. Everyone who attended our wedding could not and still cannot stop talking about how good the food is. From our first meeting/tasting with Tony to the very responsive team who quickly answered any emails/questions and guided me through the process, to the entire waitstaff at the event to the absolutely outstanding food…they all killed it! I have planned hundreds of events and worked with top of the line catering companies in New York and Chicago and I do not think I've ever had better food and more compliments on the food with any other caterer. We did the action stations - with an Asian station, mac and cheese station, meat carving station, "cold" station (cheeses, salad, dinner rolls, etc) plus passed appetizers during the cocktail hour. Every single thing tasted as good or better than it did at the tasting. Happy to answer any questions from anyone regarding Chef Jack's - but you cannot go wrong!
Lauren Borchardt
December 31, 2021.
Chef Jack's catered our May 2021 wedding. We planned our Wisconsin wedding from Orlando, FL and ultimately ended up booking them before even doing a tasting (which made me nervous). However they absolutely blew us and our guests away!!! The tasting experience in itself was extravagant, and we received countless compliments at the wedding about the food and the professional service Chef Jacks provided. We chose plated meals with both filet AND chicken for every guest, and it was still more cost effective than the buffet options at the other competitors we were considering. All the entrees were provided to guests within ~15-20 min of sitting down, which allowed perfect time to finish the salads before the main dish. Everything was a perfect temperature, and absolutely delicious. Highly recommend!
Marianne Kalashian
December 8, 2021.
Chef Jack's recently catered a second wedding for our family. The passed appetizers were an elegant touch! Especially love their signature grilled cheese/tomato soup shooter. The buffet was beautiful, efficient, and everything was delicious! The chicken piccata was to die for! The service was outstanding in every way!
We Sampled Ten different caterers and all of us unanimously chose Chef Jack's to be the absolute Best by far!!! They made us feel like the most important people in the world and their Food and Service would have impressed Royalty and Presidents. We are all delighted that we definitely made the absolute Best choice in selecting Chef Jack's. On a scale of one to five, they deserve a Ten!!!! The Owner and his Family, their Managers, Chef's, Wait Personnel, their attention to detail, efficiency, professional performance and contagious enthusiasm far exceeded our expectations. They Made our Wedding Magical!!!!! Truly a Dream Come True!!!!
Jayne Schoessow
December 3, 2021.
Simply the most amazing food, staff, and quality! I can't say enough great things about the Chef Jack's team. We were referred by a friend and after our tasting, I cancelled our other appointments with other caterers. I knew there wasn't a way we were going to top what we had just experienced. My only complaint (and it's not even a complaint!) was that on my wedding I was too full to finish my meal. Everything came out hot and fast which was important to my, now husband, and me. The execution of their ambiance from cocktail hour through dinner was impeccable. The team couldn't have been more welcoming and friendly and so fast to respond with any questions we had along the way. I want to host another event just to Chef Jack's can be part of it. Thank you, thank you for making our wedding memorable and delicious!
Madelyn Kolb
December 1, 2021.
Everything about our experience with Chef Jack's was absolute perfection. The tasting process was seamless, and the service at our wedding was stunning. We've had so many guests contact us to say how great the food was! I would book Chef Jack's again and again.
Laurel Stutz
November 22, 2021.
Chef Jack's catered our wedding in the Blue Ribbon Hall at the Best Place in September. They were incredible to work with! They were always so quick to respond to emails and answer all of our questions. The tasting is a beautiful experience, and there are so many different options. Candy was so helpful at our venue walk through, and all of the staff were wonderful! They were also very accommodating with some of the changes we had to make for covid. The food was delicious, and our guests loved it! The bacon wrapped pineapple and chicken en croute were big hits.
Blast From The Past
Throughout the years we have received so many great thank you letters and literally have boxes full of them.  Today most happy customers choose to leave Milwaukee caterer reviews online, which is fantastic but we do however miss the mailman bringing our little colorful envelopes with a special note inside.  Below is a sample of some of our cards from the past…and a few emails too.