"How can I accommodate my guests' dietary restrictions?"
Whether planning a wedding, corporate awards luncheon, or social gala, here are some tips to accommodate those restrictions and still plan a fantastic meal.
Accommodating dietary restrictions.
When planning an event, you'll inevitably have to choose appetizers, entree, late night snacks (see our favorites here) …and dishes that fit your guests' dietary restrictions.  (i.e. vegan, gluten free, nut allergies, vegetarian).  Chances are several guests (or you) have a dietary restriction that's going to impact your event.  Here are some tips how to accommodate those restrictions and still plan a fantastic meal for any kind of event.
Know what all the dietary restriction terms are—and what they mean for your special night.
Dietary restrictions can be a lifestyle choice or the result of a serious health issue.  Here are some of the most common dietary restrictions you'll need to recognize and accommodate at your event:
Vegan diets.  Comprise of foods that are not animal products, such as fruits, vegetables, soy milks, veggie burgers, etc.
Gluten free.  Gluten free meals are served without products that include wheat, rye, barley and triticale.
Nut allergies.  While peanuts are usually the first nut villain that comes to mind, all nuts can be the source of problems for people with nut allergies. Guests with nut allergies can have a reaction to not only the nuts themselves, but also foods prepared with the oil or in contact with the nuts or oil.
Vegetarian diets.  Vegetables, fruits, and grains (no meat).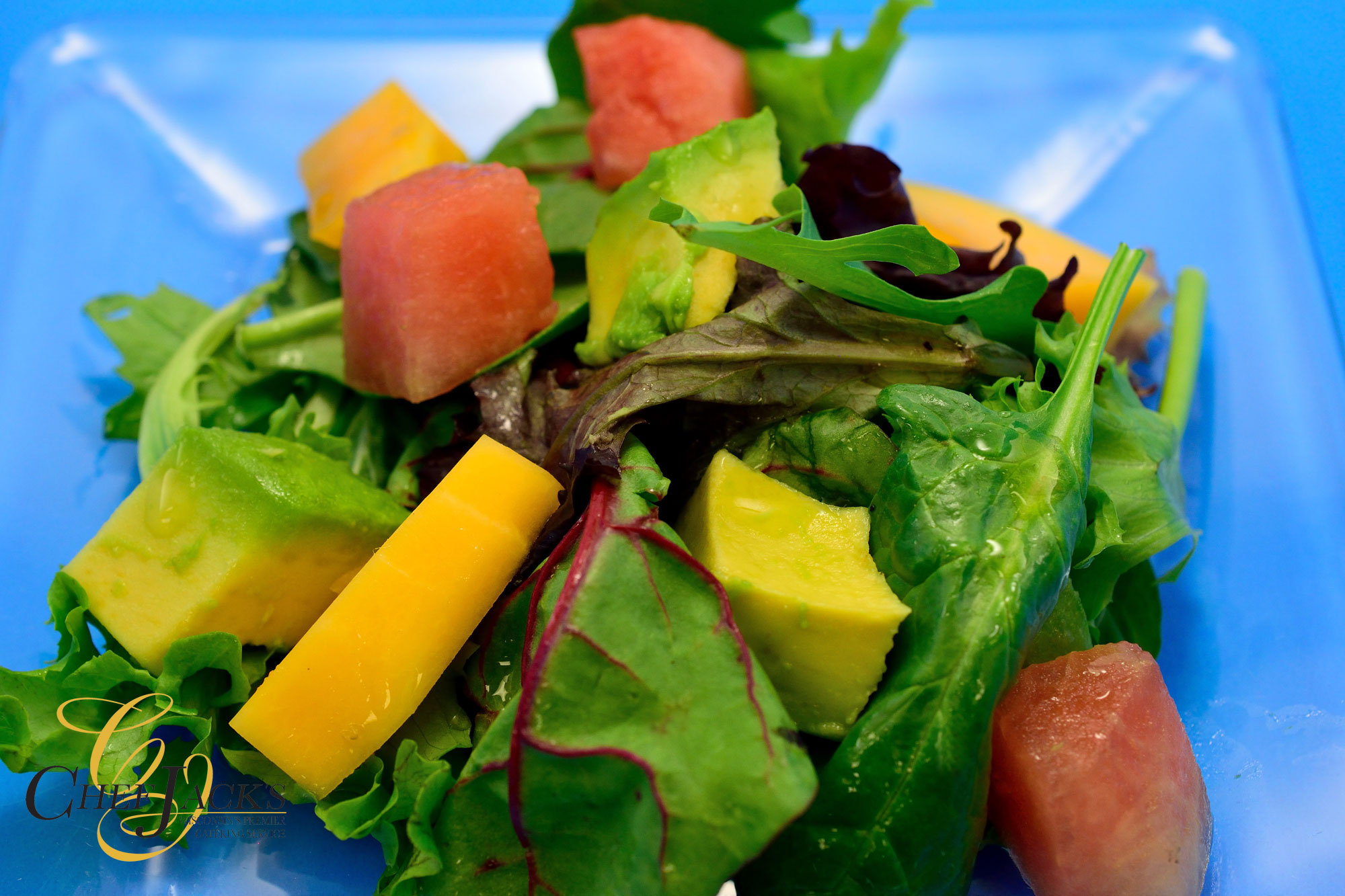 Leave room on your response card or online invitation for requests.
To make sure you are aware of your guests' necessary dietary accommodations, include a line on your response card or online invitation with simple wording such as, "please advise of any dietary requirements."
Realize that your dinner service is a key factor.
There are three common dinner service options: sit down, buffet, and family style (or you can ask us about our European Food Stations).  A sit down dinner is just what it says: a plated meal put before each guest at dinner.  At a buffet, an assortment of choices are laid out and the guests choose their culinary options.  A family style meal brings the buffet to the table: platters of food are passed around the tables with your dinner dishes.  Each guest takes their portion and passes the platter on to the next guest.
Advance notice of any dietary restrictions is essential as your caterer needs to deliver a different meal for that individual, and know where they are seated.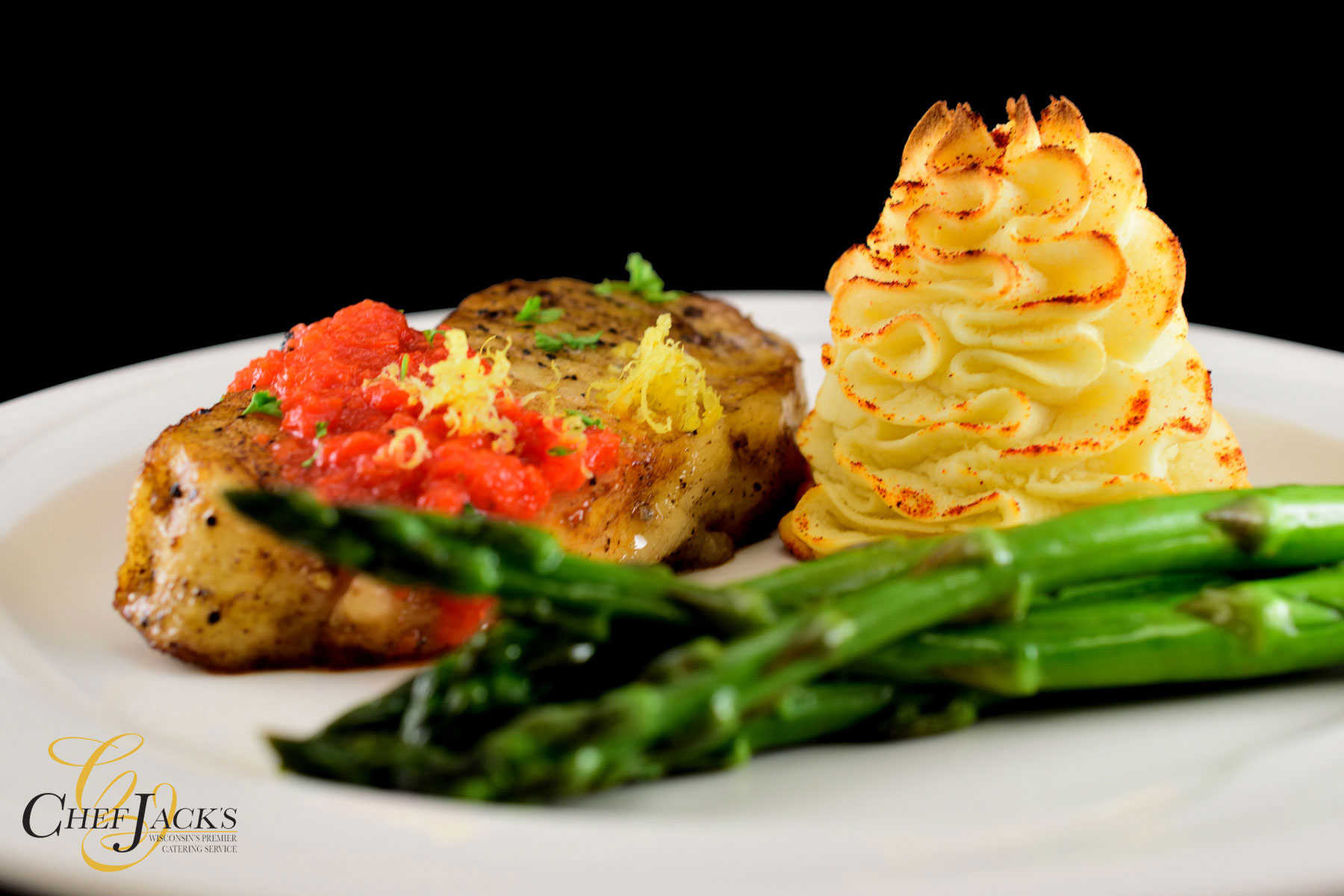 Choose a caterer that can make accommodations.
Don't assume that every caterer can deliver dishes that fit with your or your guest's dietary restrictions; you don't want to settle for an event meal that is sub-par simply because your caterer does not have the experience or menu options.  Ask your caterer when you contact them (along with these questions) about their past experience creating and serving dishes that meet dietary restrictions.  Chef Jack's has specifically designed meals for most requests.
Don't stress about it.
Do your best to accommodate your guests when event planning, such as choosing a quality caterer that can work with you, but understand that you may not be able to please everyone.
Summary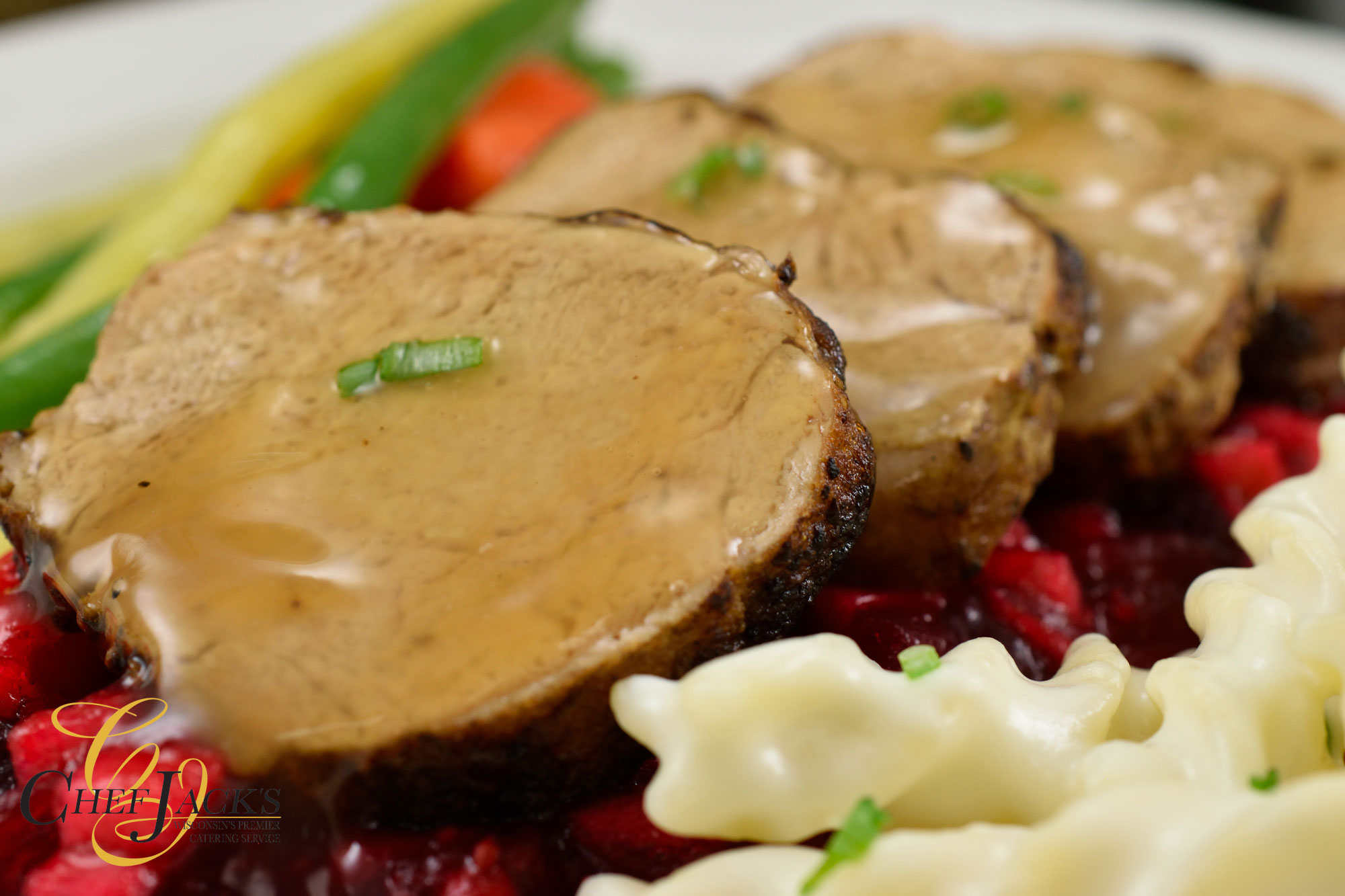 Article Name
Description
Whether planning a wedding, corporate awards luncheon, or anniversary celebration, chances are one of your guests will have a dietary restriction.
Author