5 Tips for a Beautiful Outdoor Summer Wedding
Summer is an optimal time to get married.  In the Midwest, it's also a window—a window of time when you can get married in one of our beautiful parks, gardens, lakesides or your private residence.
To make the most of the beautiful weather, take these tips to heart when planning your outdoor summer wedding.
Choose the right location for your nuptials
Select the spot for your big day carefully.  Think about the accommodations you need: ceremony site, reception area, utilities, ideal spots for photos, and any other necessary requirements.  Ask the staff about any restrictions that come with each outdoor venue, such as a curfew time or volume limitation.
Even though you're researching outdoor wedding sites, use this wedding venue checklist to make sure you choose the right location for your summer wedding.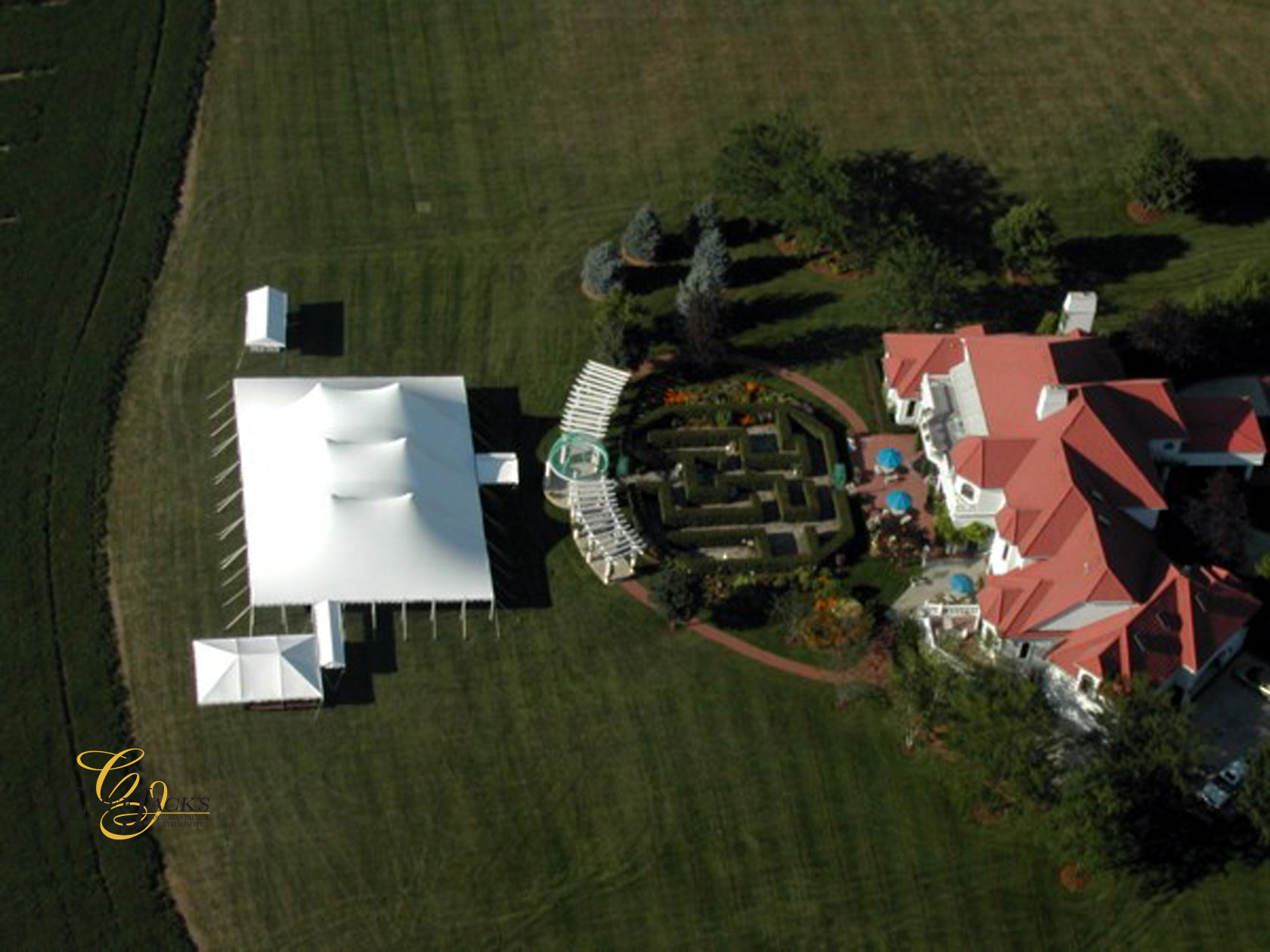 Ask permission, not forgiveness
If you have your heart set on a public wedding site, such as a park, contact the proper authorities for permission or a permit.  In addition to asking about availability, ask about any other requirements, such as insurance, tent restrictions, etc.—everything you need to know so your outdoor wedding can go off without a hitch.
Have a back-up plan
No matter what the weather forecasts say, no matter how sure you are that the day is going to be beautiful, create a plan B.  Teaming with an experienced caterer and wedding rental company can alleviate any stress that may accompany those 'just in case' situations: too much rain, too cold, too hot, too muddy, too whatever.
Remember that no matter how much you want the outdoor photos and ceremony, you may have to go to a back-up plan if the temperatures are too cool or the weather too wet—for you and your guests' comfort.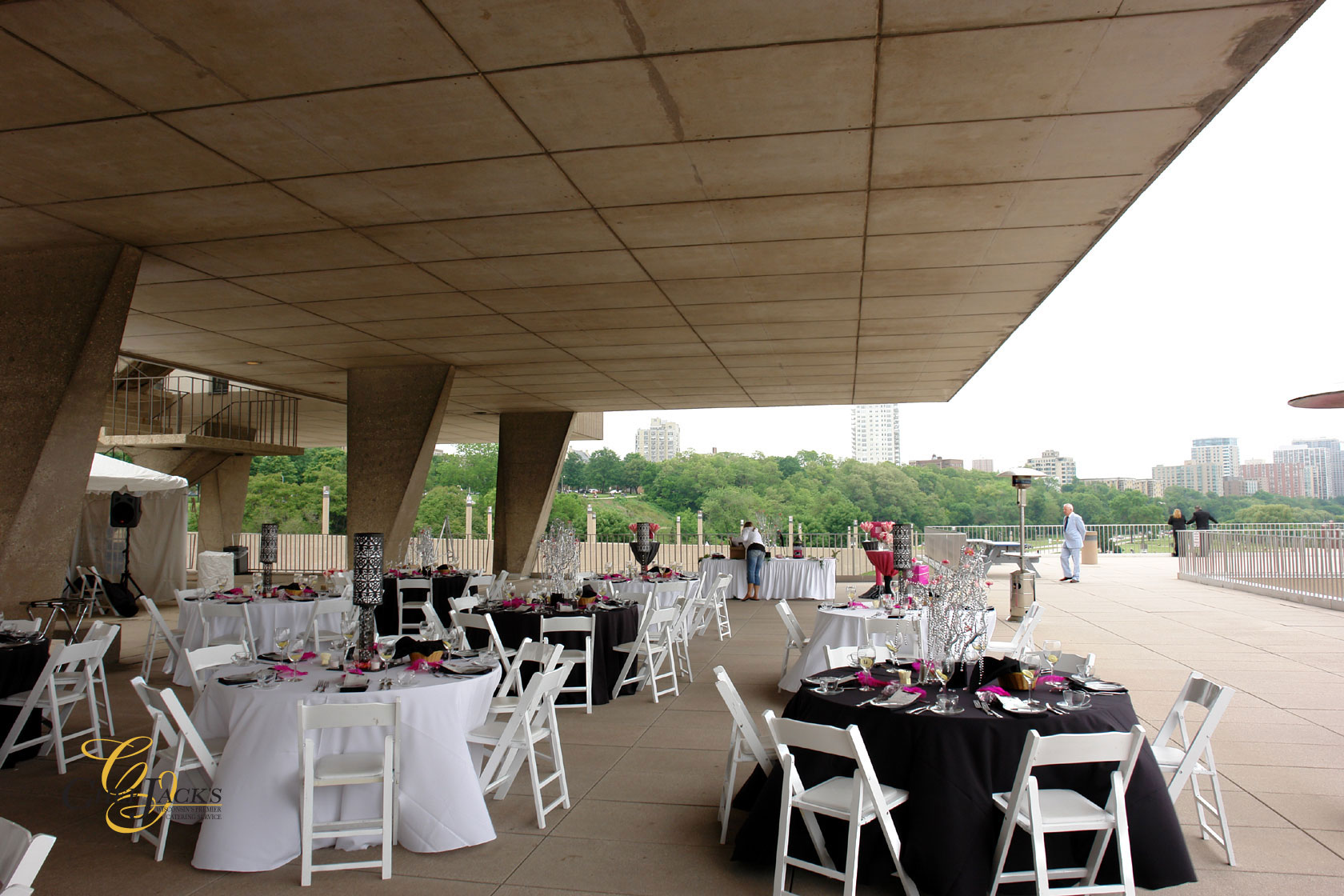 Hire a caterer that can, well, cater to your outdoor wedding
You've got plenty of details to worry about on the day of your wedding; you shouldn't have to worry about your caterer.  Hire a caterer with menu options that fit with your outdoor wedding theme, can provide all the tableware and supplies you need, and has experience catering outdoor weddings—and handling all the challenges that come with an outdoor venue.
Focus on your guests' needs
When planning an outdoor wedding, consider your guests' needs first and foremost.  If there are steep inclines or challenging terrain, arrange for transportation to your ceremony or reception site.  Does the weather forecast project hot temperatures and high humidity? Try not to use metal furniture which can heat up in the sun.  Provide plenty of cold beverages and misters (if possible).  Beyond your guests, think also about your flowers which may wilt in the heat.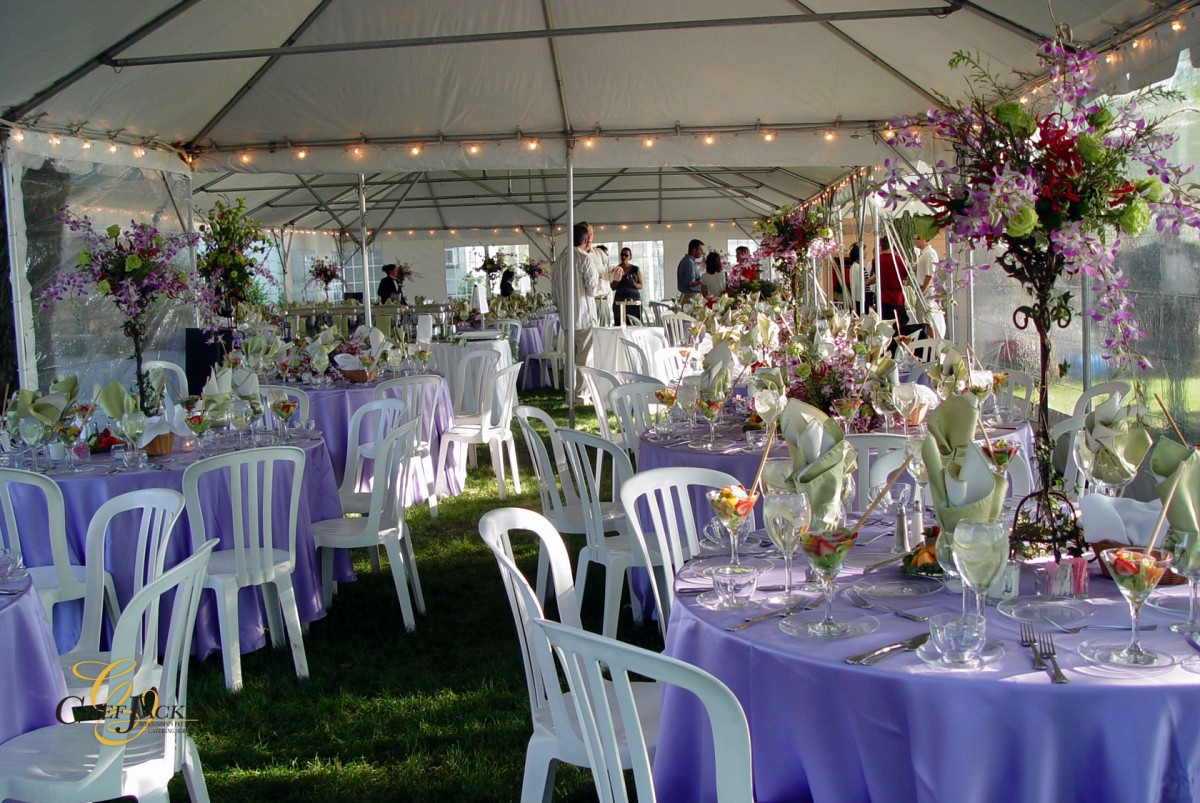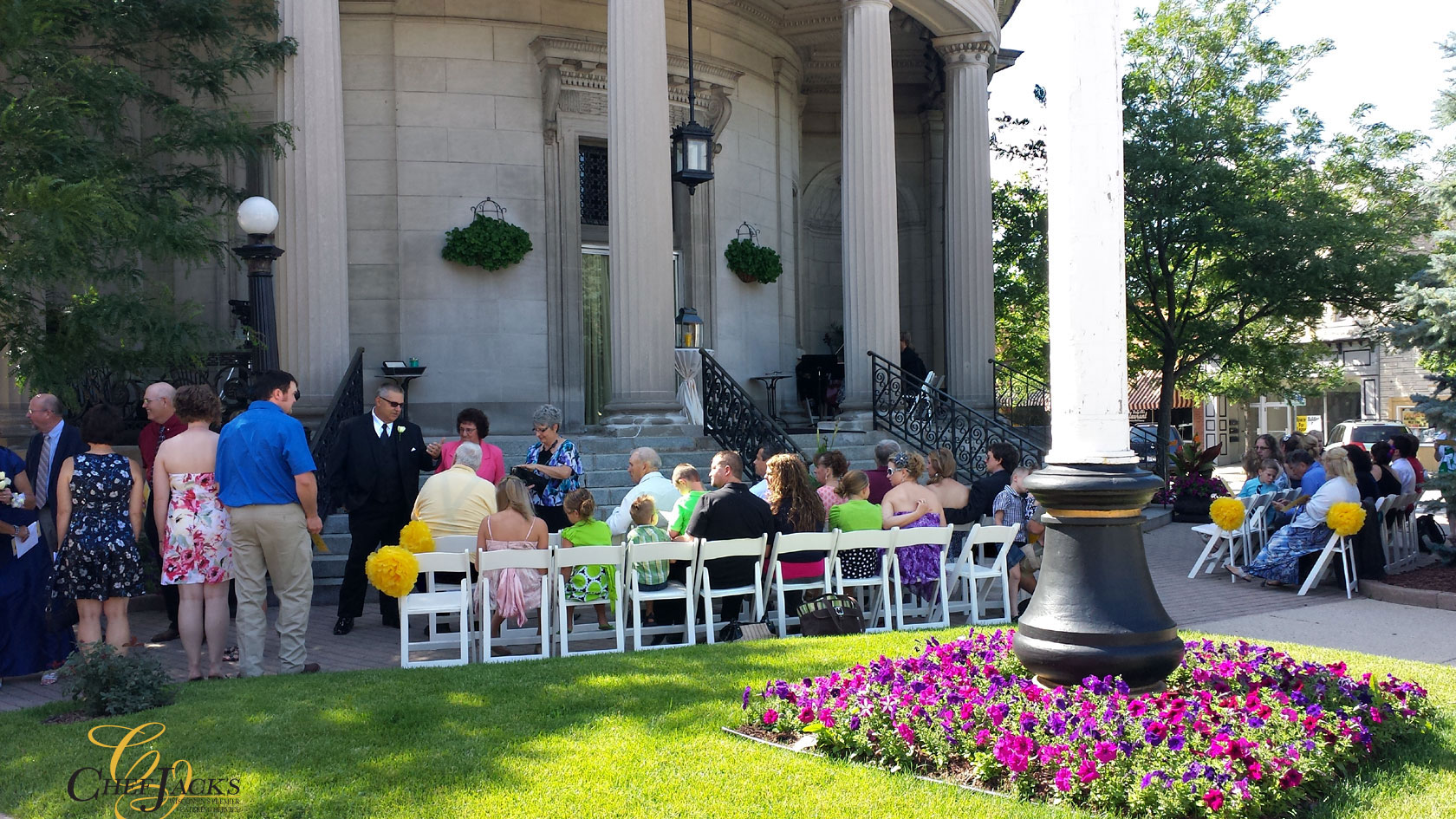 As you're planning, keep your eye on the goal: a beautiful outdoor summer wedding.
Summary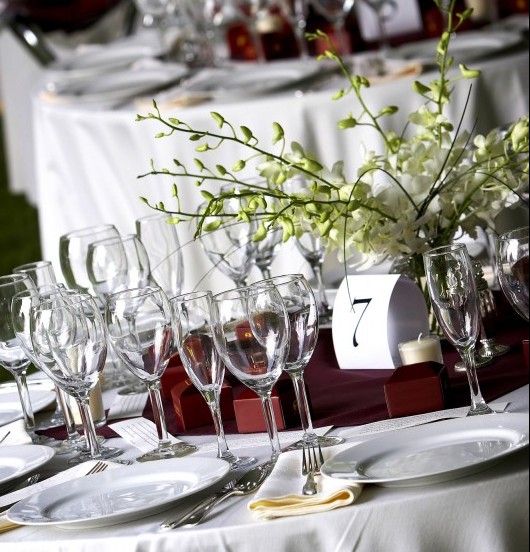 Article Name
Description
5 Tips for a Beautiful Outdoor Summer Wedding
Author