6 Unexpected Non-Traditional (Non-Cake!) Wedding Desserts
There are a ton of reasons why brides and grooms shun the traditional wedding cake in favor of non-traditional wedding desserts.
Non-Traditional Wedding Desserts
The reasons are many, whether you don't like cake, it doesn't fit with the wedding theme, wedding traditions like wedding cake just don't fit who you are as a couple.  No matter what your rationale, don't worry: the sky's the limit when it comes to non traditional wedding desserts—if you select a wedding caterer that can make your dessert idea a reality (who wants cake anyway?).
If you want to up the ante to the next level (since you're already creating your own tradition), consider one of these unexpected—and completely unique—wedding desserts:
Cheesecakes
Lemon berry, caramel, cookie…there are a variety of options for your wedding cheesecake, or you can order all of them for an unexpected wedding dessert surprise.  Ask your wedding caterer for really unique presentation ideas to enhance your wedding reception atmosphere.
Flaming desserts
For a really fun, and COMPLETELY unexpected twist, talk to your caterer about a dessert that ignites your guests' imaginations, as well as their dish.  Flaming desserts like our Baked Orange Alaska can be that "something" that leaves a lasting impression on your guests.  Who wouldn't talk about a flaming dessert for years to come?
Pastries
Pastries have so much going for them as a wedding dessert.  They're cute, delicious and can be personalized to your wedding style.  If you are having a buffet-style meal, add a mini pastry buffet as a sweet end to your wedding dinner.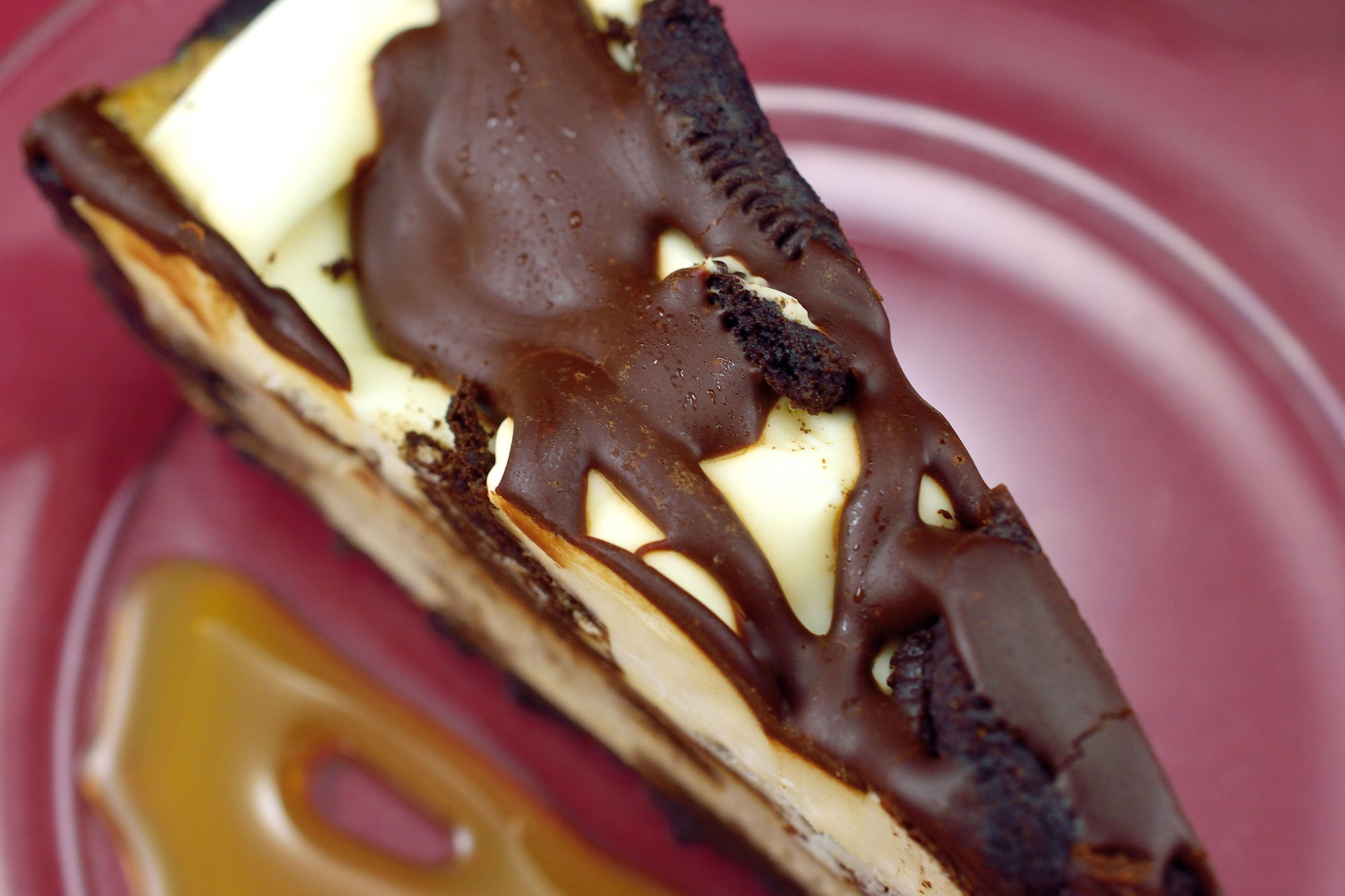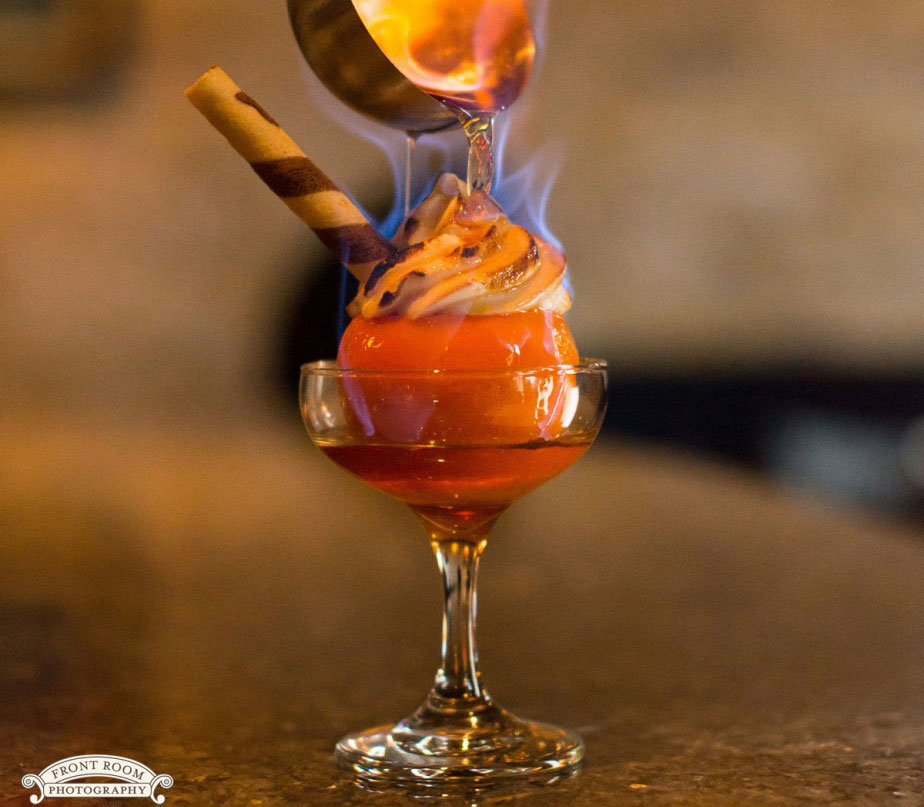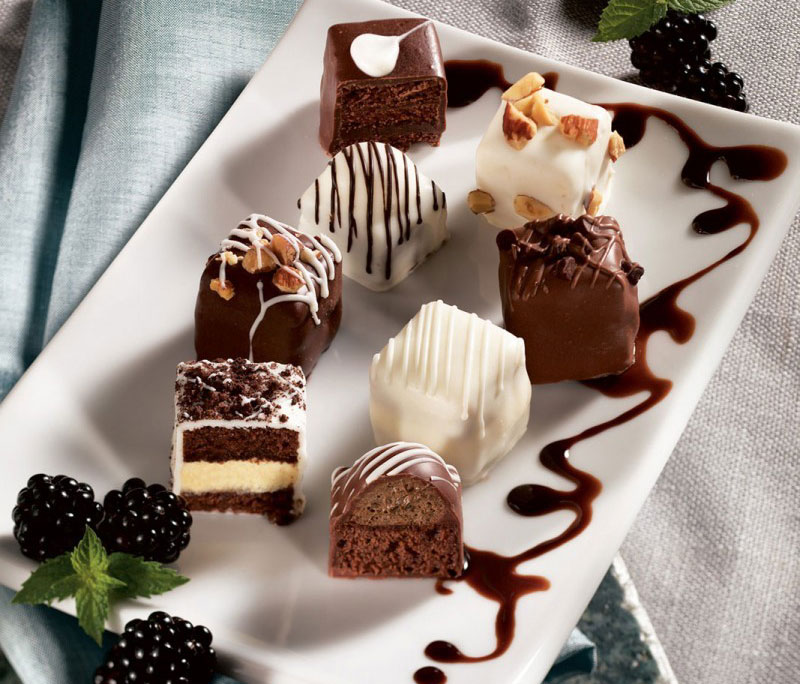 Chocolate…well, chocolate anything
Make your chocoholic guests drool with a chocolate mousse or, well, any kind of chocolate wedding dessert.  Ask your wedding caterer for chocolate dessert ideas personalized to your special day, or choose a dessert off the menu and discuss food presentation.  Whatever chocolate you choose, it's sure to leave your guests surprised ("what, no cake?") and satisfied.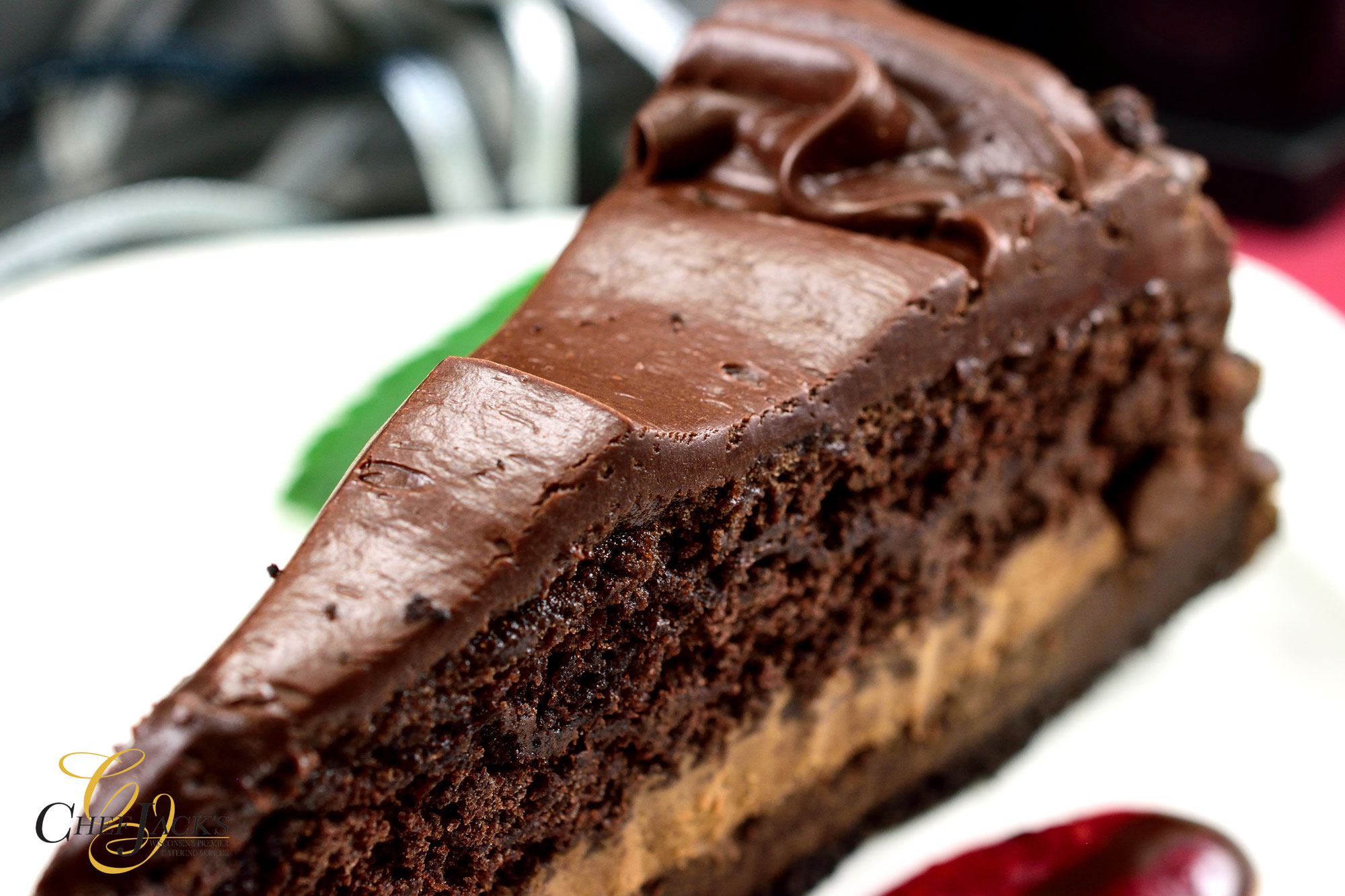 In a glass
If cleanliness is next to godliness, presentation is next to savory when it comes to non-traditional wedding desserts.  If you are hosting a rustic wedding, consider an assortment of desserts in Mason jars (like our Mason Station) that are delectable and a fun piece of wedding décor.
For a beautiful and delicious twist, ask your wedding caterer about having a Chef prepared Banana's Foster Station.  This wedding dessert not only makes your taste buds sing but also has an exquisite presentation that fits with your wedding décor.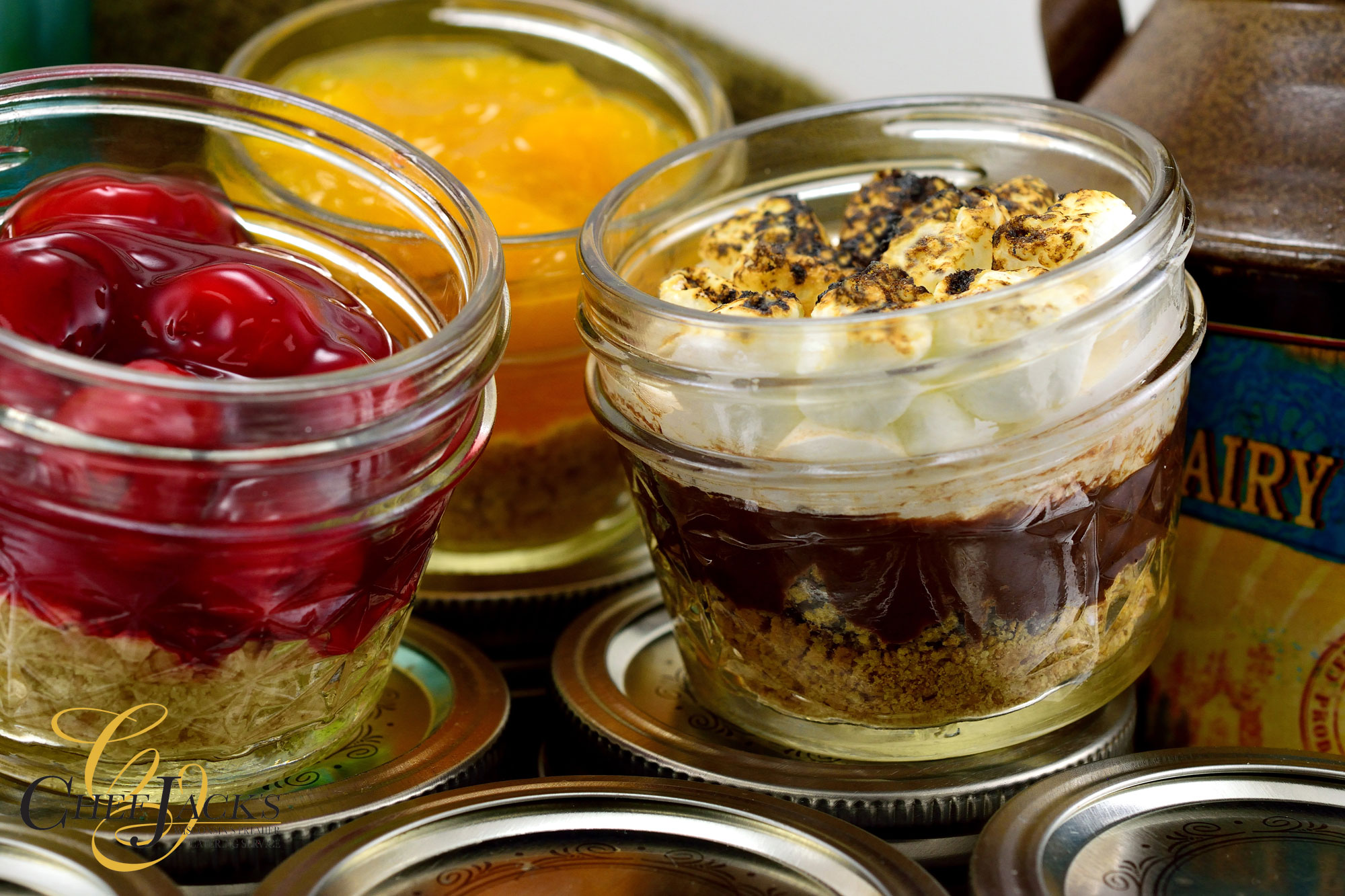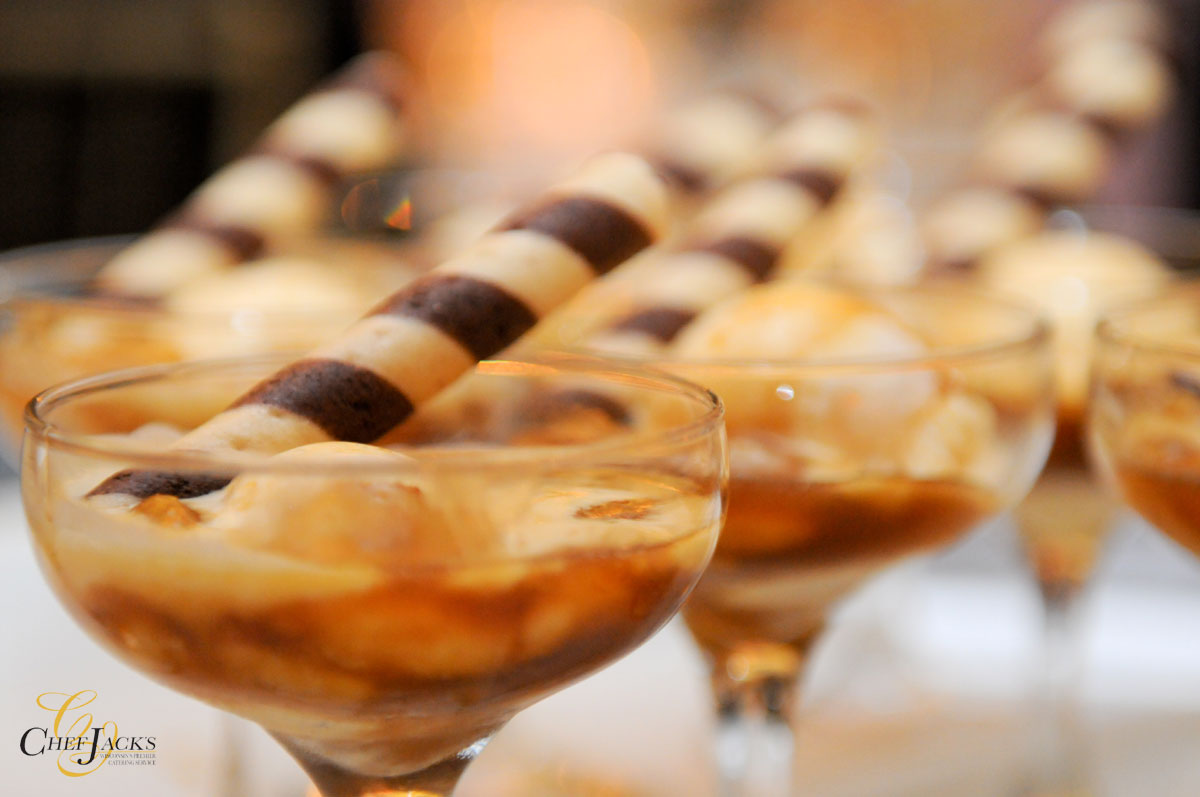 Ice cream
This is a very cool option (pun intended) for a summer wedding or just for a very unique non-traditional wedding dessert.  Discuss all your ice cream dessert options with your caterer; for example, we offer a Black Cherry & Amaretto Gelato with Dark Chocolate Pistachio Toffee, a cream puff sundae bar, or a number of other desserts that can make your wedding unique—and incredibly memorable.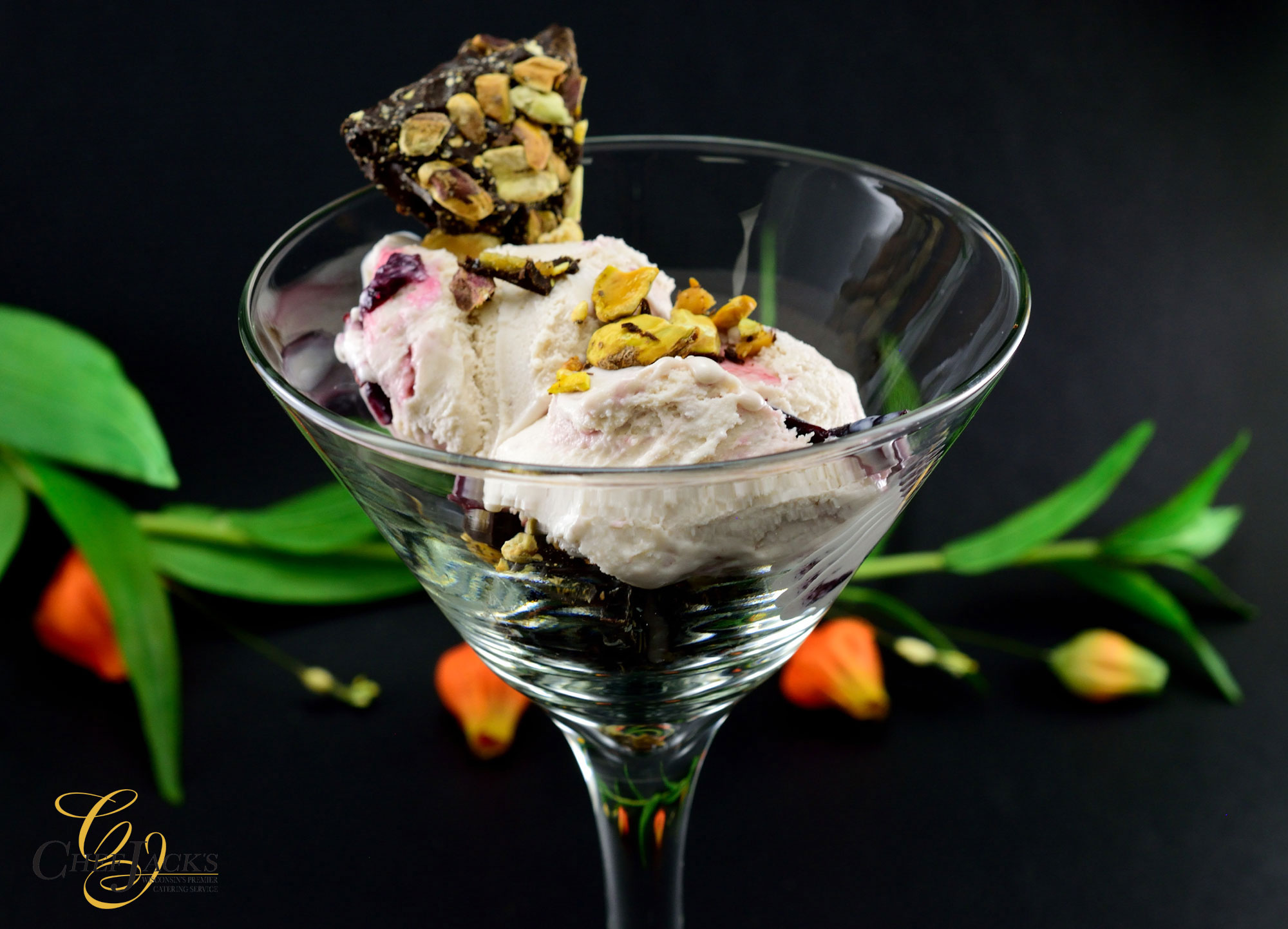 Non-traditional wedding desserts will truly create a memorable impression on your guests.
Summary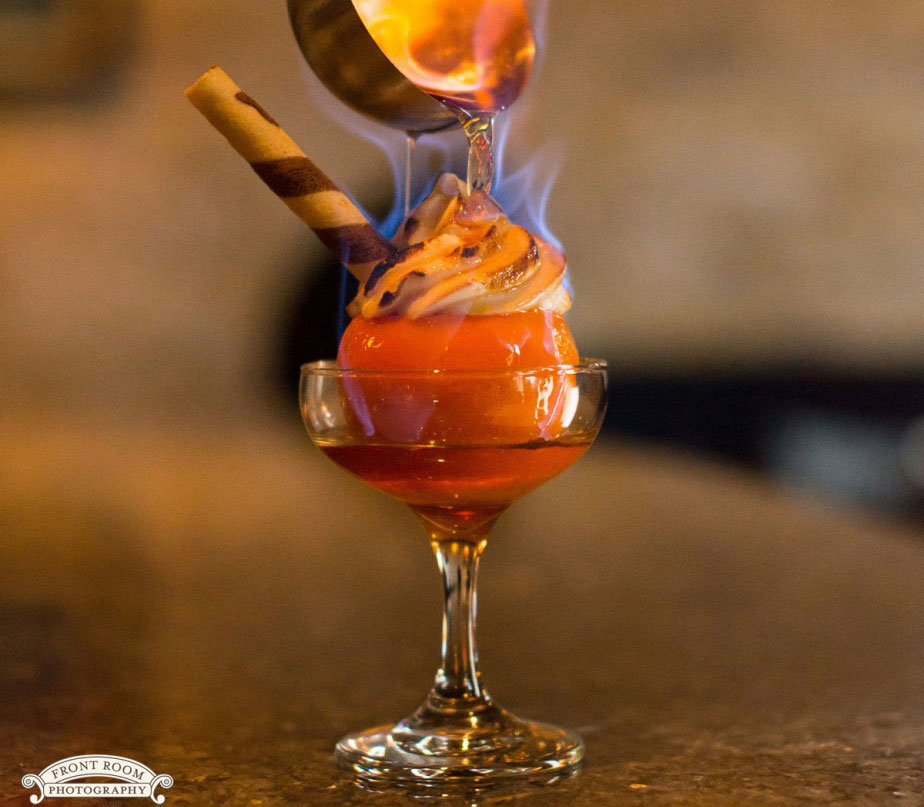 Article Name
Non Traditional Wedding Desserts
Description
There are a ton of reasons why brides and grooms shun the traditional wedding cake in favor of non-traditional wedding desserts
Author