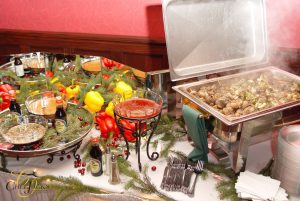 9 Wedding Reception Food Station Ideas Your Guests Will Rave Over
Food stations are unique, fun, and keep your wedding guests mingling.
European Food Stations
We're noticing a pattern: couples and wedding guests are raving about our unique interactive food stations.  It's easy to see why: food stations are unique, fun, and keep your wedding guests mingling (especially nice when you have a fantastic wedding venue).  They are also a great way to personalize your wedding to your style, especially when you pick and choose from these awesome wedding reception food station ideas. (Want more food station ideas? Ask us!)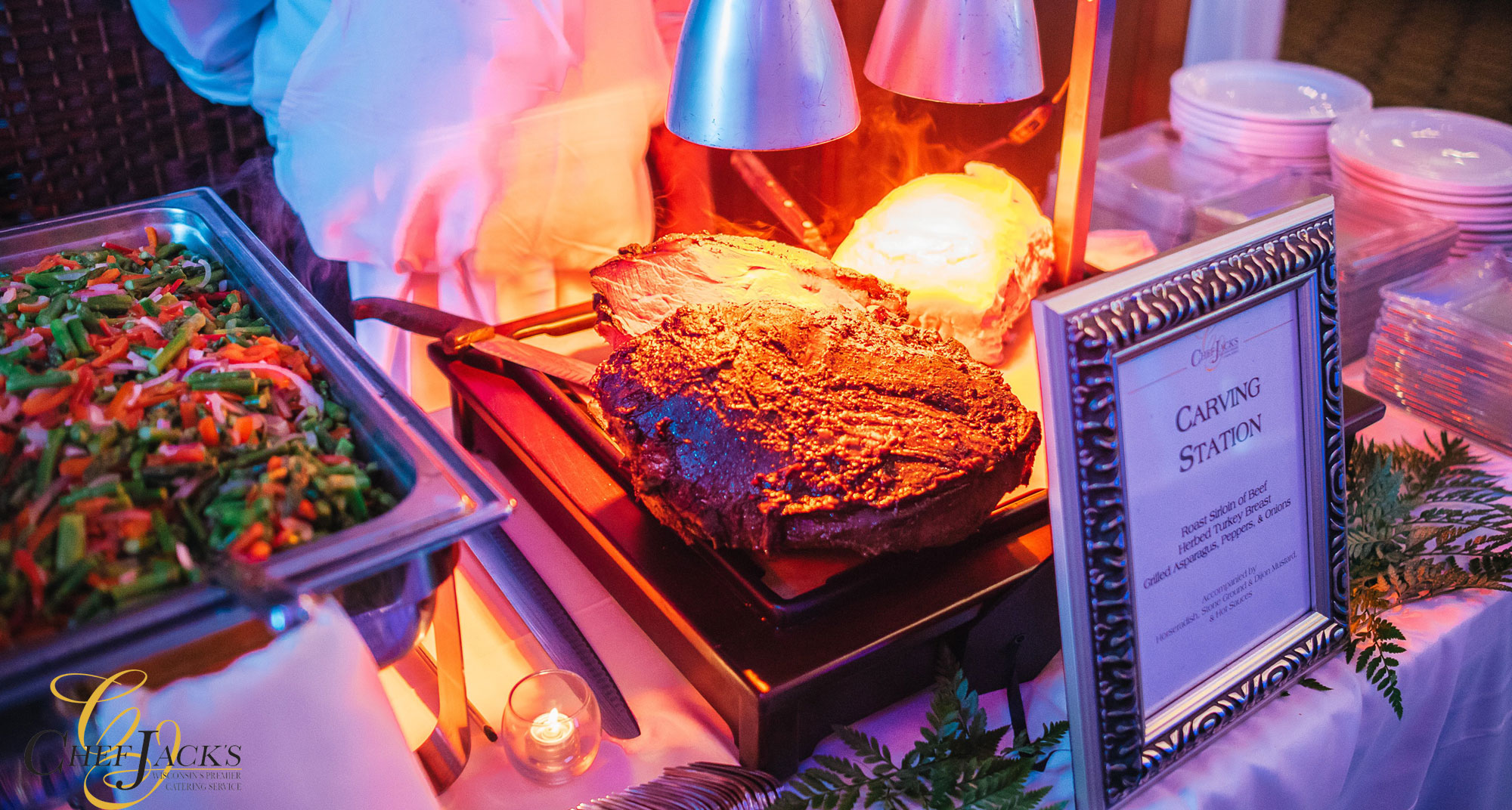 Grilled Cheese Heaven
Your guests will love all the options at your grilled cheese food station: sage grilled cheese with aged white cheddar basil pesto, grilled cheese with mozzarella, bacon, and roma tomato, and a pear grilled cheese with caramelized pear and creamy brie cheese.  They may never leave.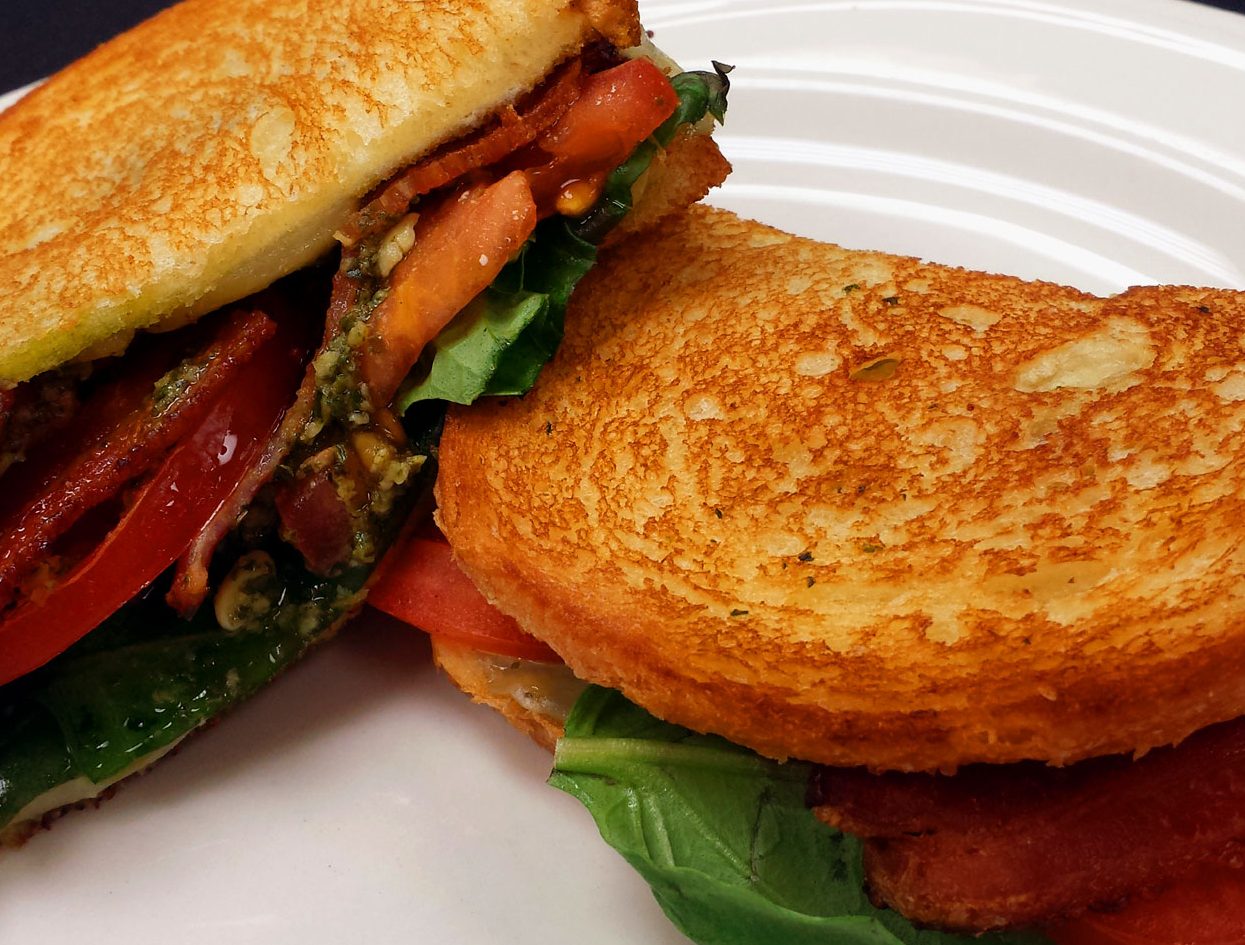 Martini Potatoes
Yes you read that right.  For a unique take on a traditional meat-and-potatoes dinner, ask about pairing up any of your favorite carving stations with the really unique martini potato station. Served in a martini glass, your guests'll love roasted garlic mashed and baby reds mashed with chopped bacon, shredded cheddar cheese, onions, sour cream, and gravy.
Sliders
Slider station with grilled mini burgers, pretzel and petite rolls (yum!), kettle chips, and all the toppings your guests could ask for.  Add drinks and really unique desserts (mason jar desserts, anyone?) and you've got the perfect unique wedding cuisine—or a late night burger snack that keeps your guests dancing.
Lakefront Flavor
For a lakefront wedding theme, ask your caterer about a seafood station with crab claws, jumbo shrimp and smoked salmon.  Add other food stations with your favorite sides and complete the feel of a beautiful lakefront reception.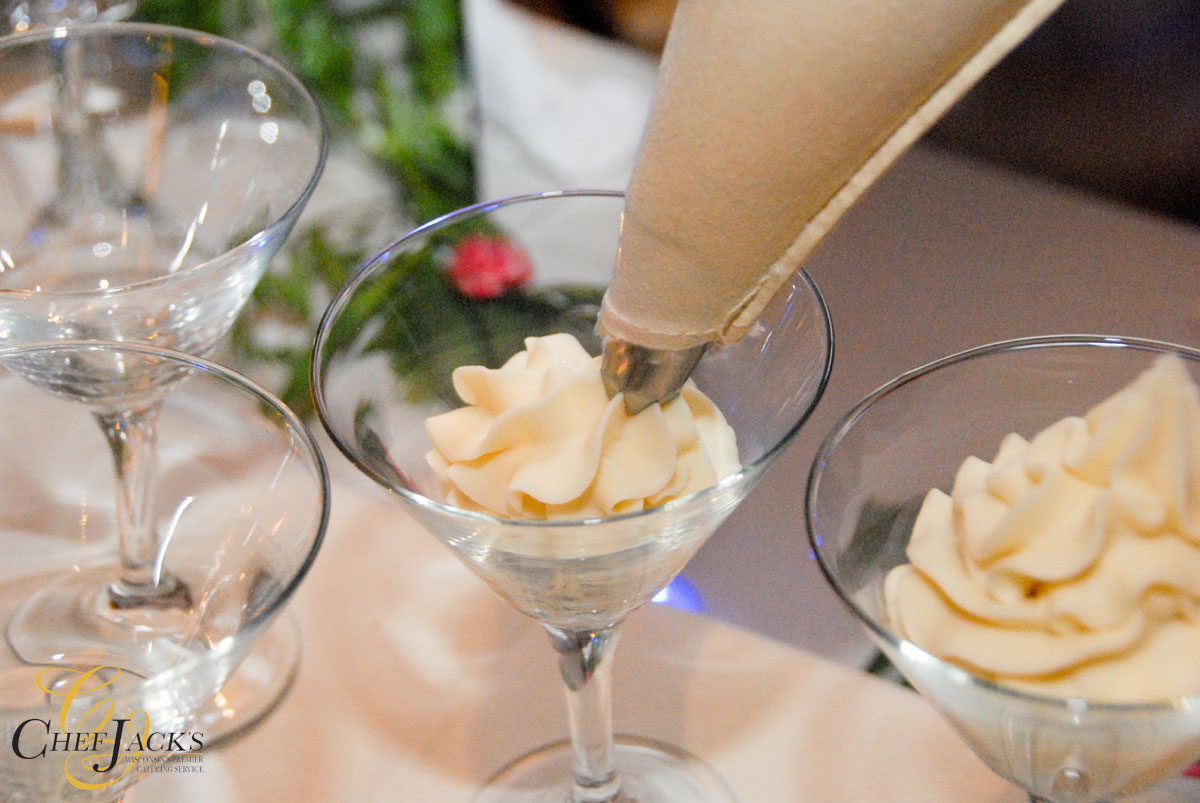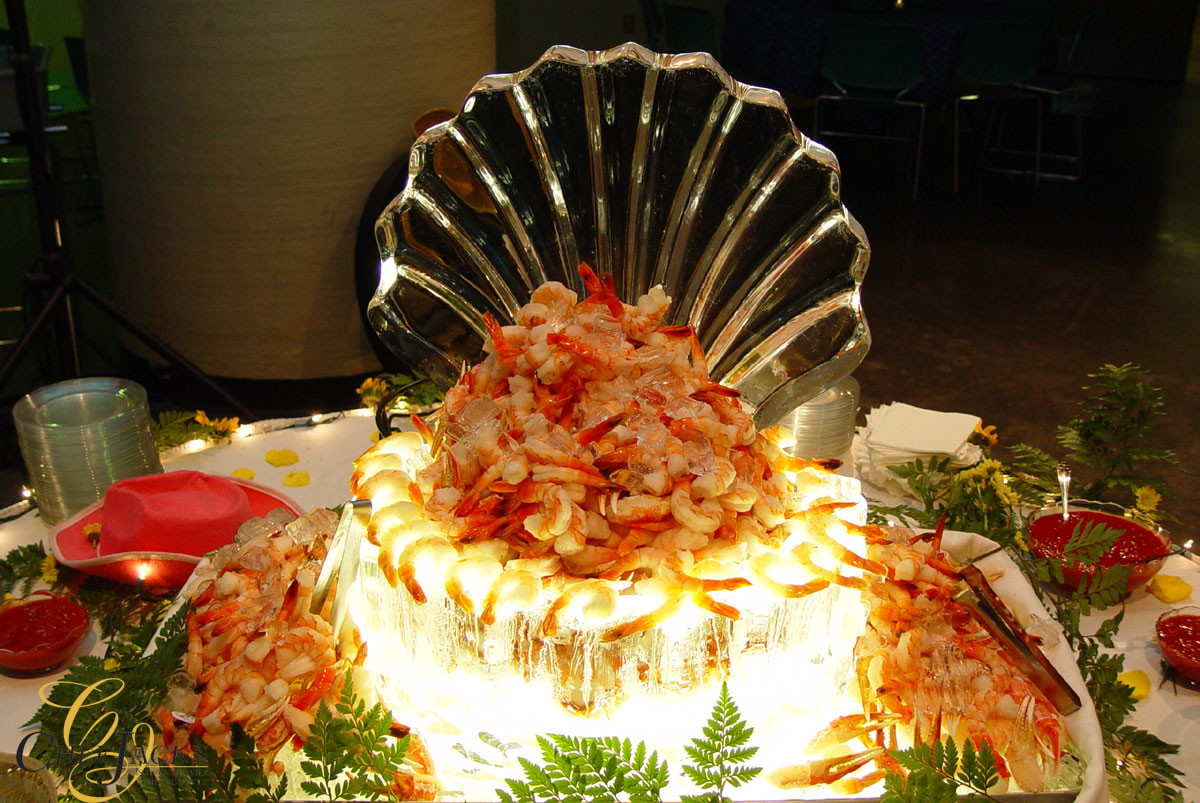 Around the World Food Stations
For world travelers (or wanna be world travels), give your wedding reception an around-the-world feel with multiple food stations serving all your favorite international dishes.  Make your guests feel like they are in little Italy with sautéed cheese tortellini and chicken alfredo, in Morocco with sauteed chicken and lamb stewed in a red pepper, garlic, and onion sauce, in Germany with chef-carved beef rouladen and hot german potato salad, or in any other country with traditional food specific to that region (ask your caterer for other options).
Ethnic Cuisine
If you want your wedding dinner to taste like your family's favorite ethnic cuisine, or want your guests to feel like they have traveled to your favorite country, ask your caterer about a Mediterranean food station with grilled pita and assorted hummus, chicken souvlaki, grilled vegetables, tzatziki, and tabbouleh salad or a Moroccan station with sauteed chicken and lamb stewed in a red pepper, garlic, and onion sauce.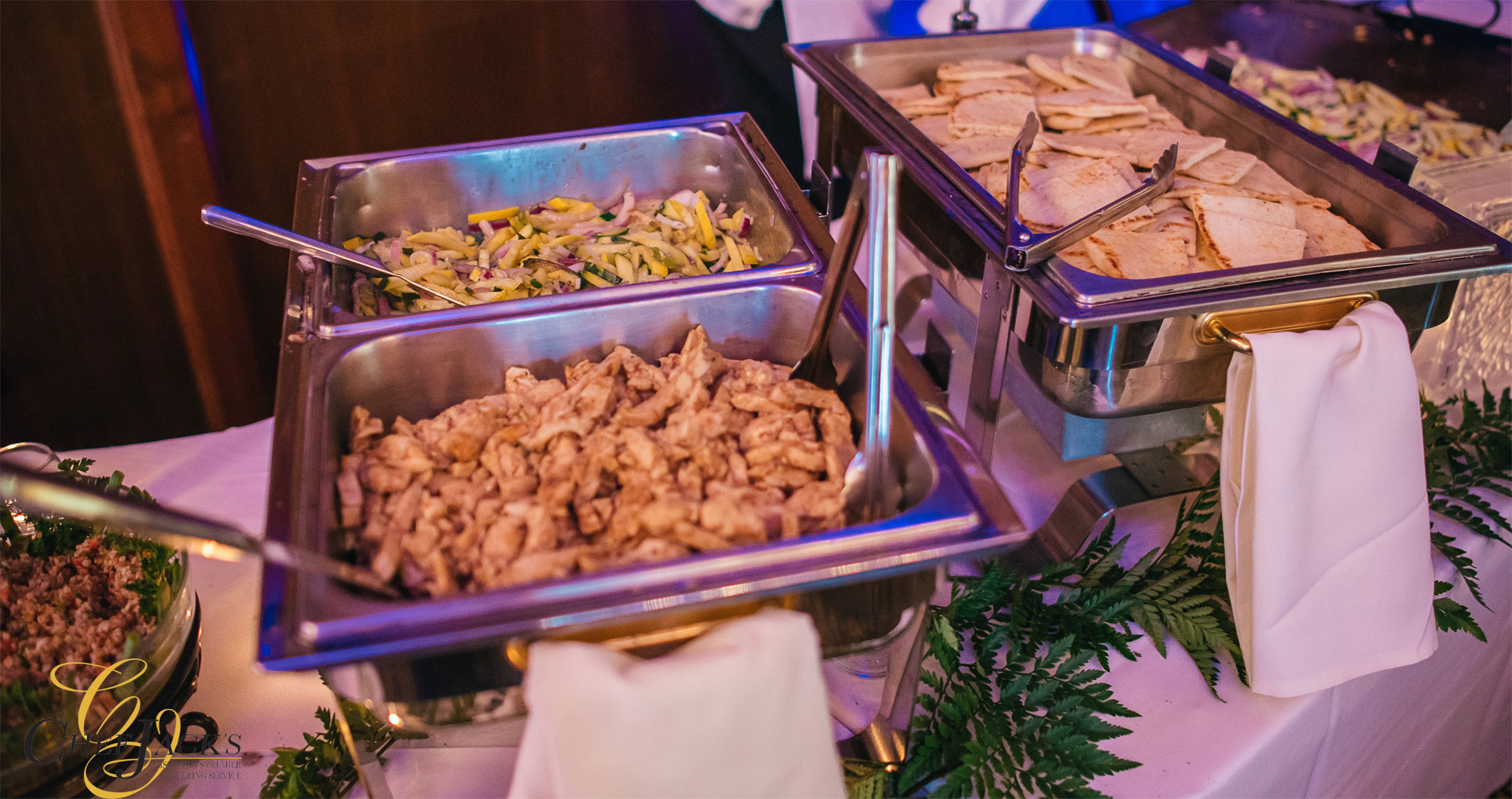 Mac and cheese with a double twist
Serving macaroni and cheese at your wedding reception is sure to catch everyone's attention.  Now think of a food station with an easy serving glass and cavatappi pasta with tomatoes, mozzarella, parmesan, and basil or lobster mac with lobster, rotini pasta with gruyere and fontina cheeses.  It's a food station that's sure to please.
Mexican Mix
For those who love dishes with a south-of-the-border flavor, we have two delicious options: fajitas or quesadillas (or both!).  You (and your guests!) are going to love a quesadilla station with chicken and pulled pork quesadillas with tomatoes, lettuce, sour cream, chips, salsa, and guacamole.  If fajitas are more your style, add a Mexican station to your menu with spicy chicken fajitas with peppers and onions, beef and bean burritos, flour tortillas, sour cream, shredded cheddar, and lettuce with the inevitable tortilla chips with salsa and guacamole.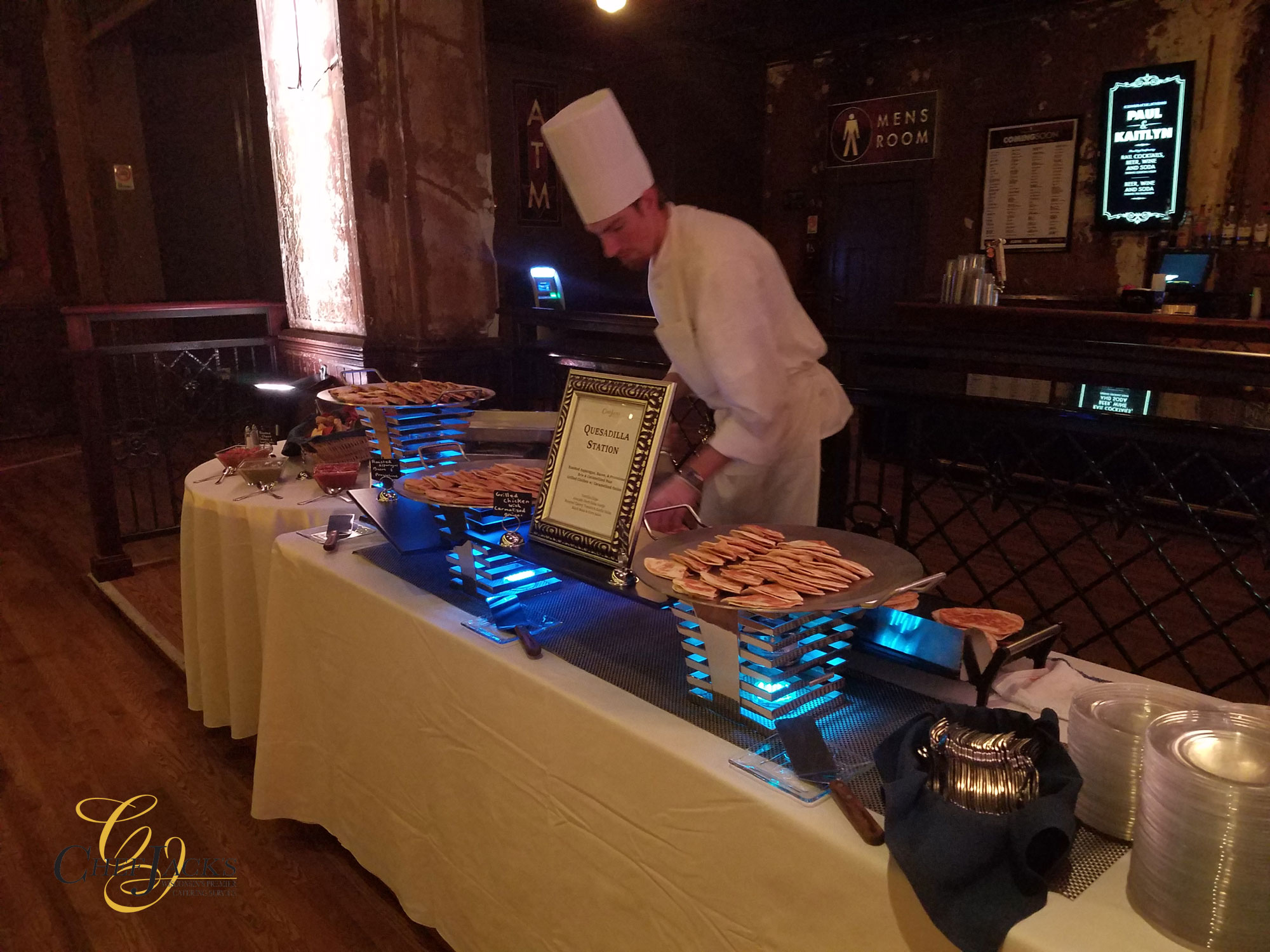 Late Night (or Anytime) Caffeine Stop
For those java and caffeine-holics, or for a late night shot of 'go', add a coffee station with regular and decaf coffee with the yummiest fixings: cinnamon sticks, chocolate jimmies, chocolate powder, and a few oldies but goodies (cream and sugar).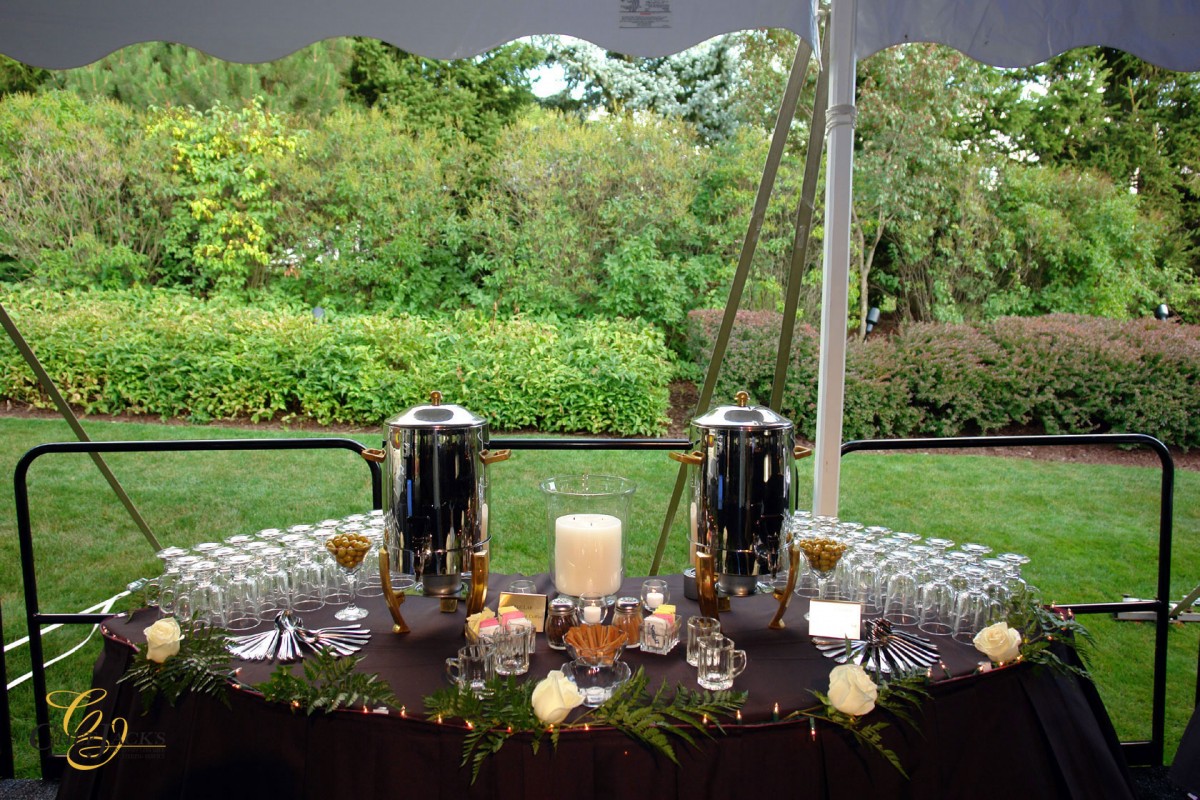 Summary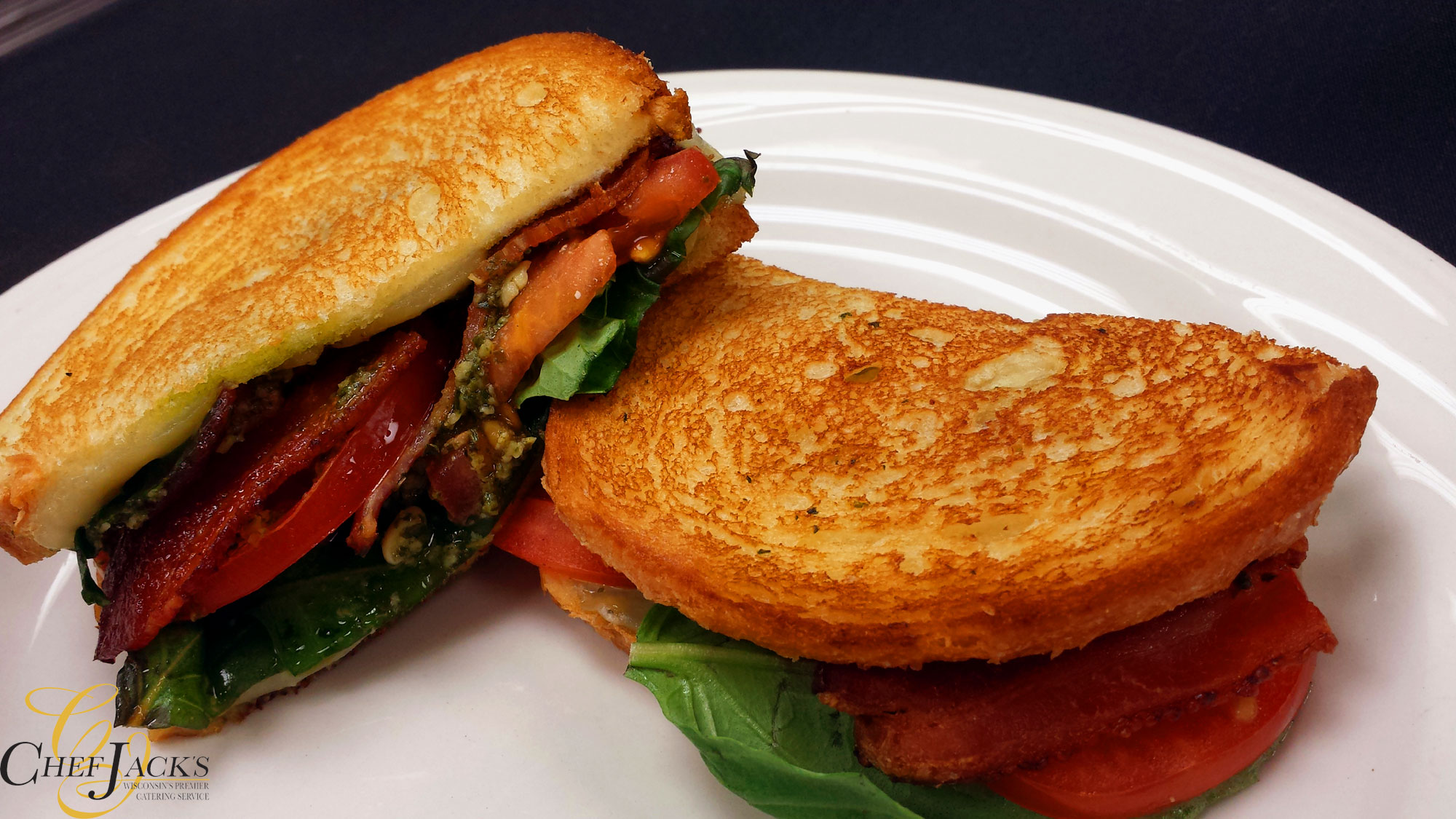 Article Name
Milwaukee Wedding Reception Food Stations
Description
Food stations are unique, fun, and keep your wedding guests mingling.
Author