12 Inspiring Corporate Event Table Décor Ideas
One of the top event planning goals of any company picnic, formal business dinner, team building event—any kind of corporate event—is to create atmosphere that fits with your venue and theme.
Corporate Event Linen Ideas
We've given you a lot of tips about how to accomplish that objective with event cuisine, but today we're going to give you some key table linen décor ideas (another service Chef Jack's provides!) that contribute to your overall atmosphere.
Let's start with the basis of table décor: the perfect linens that transform your venue into a beautiful, one-of-a-kind space.  Table linens and runners in rich, vibrant colors and textures such as silky satins, crisp cottons, and elegant pintucks and bichons that create a breathtaking atmosphere —the foundation of your perfect corporate event atmosphere.
Here's a list of some of our favorite corporate event table décor ideas we've created for the most formal and elegant affairs and the most casual corporate events. For more ideas and table décor inspiration, contact our event planning professionals for unique and unexpected corporate table décor planned specifically for your event.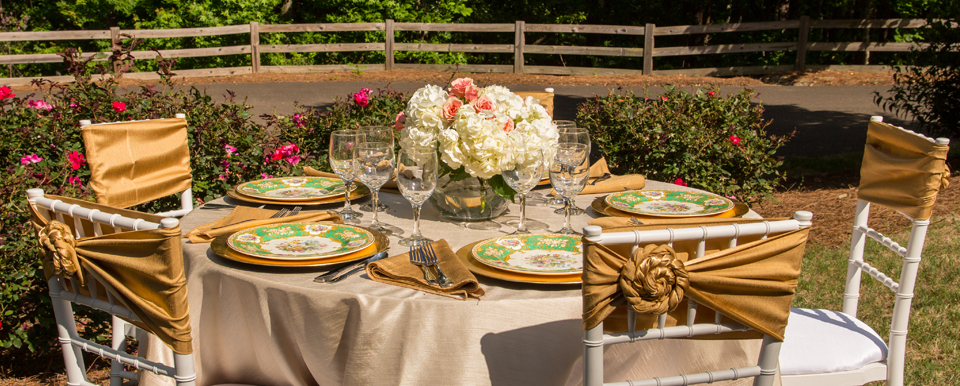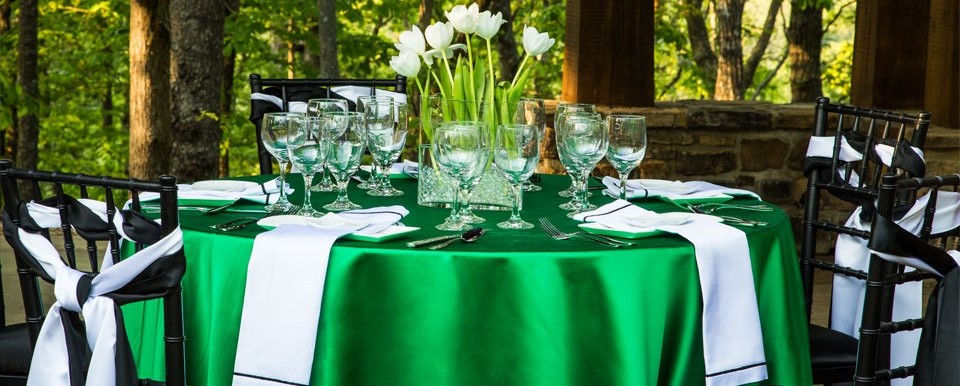 Vibrant Cabaret Tables
Nothing sets the scene of a formal corporate event more than cabaret tables dressed in a formal silk table covering and wrap.  This décor is a great idea for a venue with neutral décor—the perfect back drop for striking table décor.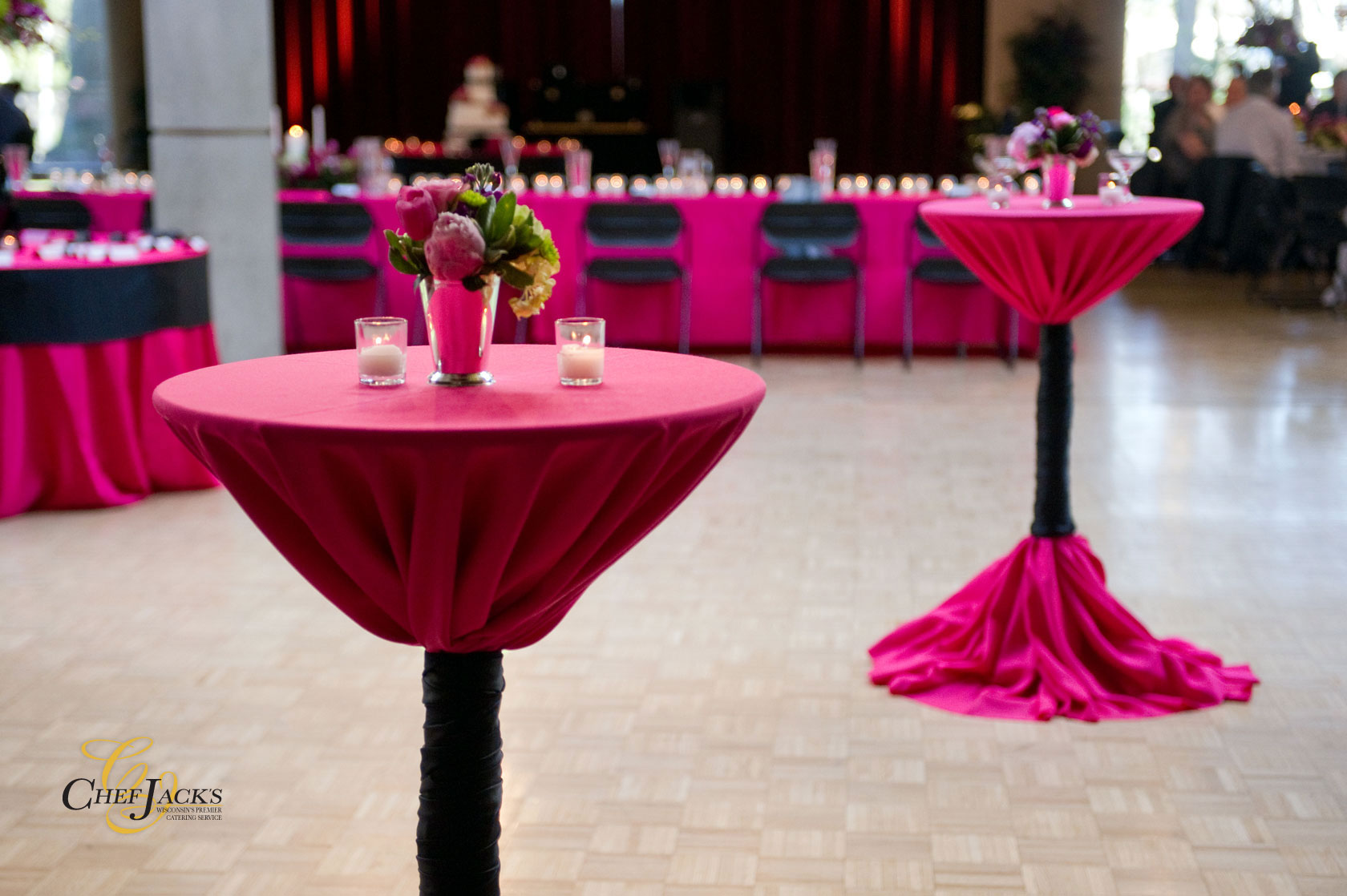 Classy Contrast
Contrast can be achieved for the most formal or casual corporate event with any combination of colors and fabrics.  Carry the contrast throughout your venue for a tied-together, coordinated event.
Rustic Elegance
Rustic elegance is the perfect look for any formal corporate event set in a rustic barn setting.  Use burlap table runners and burlap touches throughout your corporate event to create a rustic atmosphere.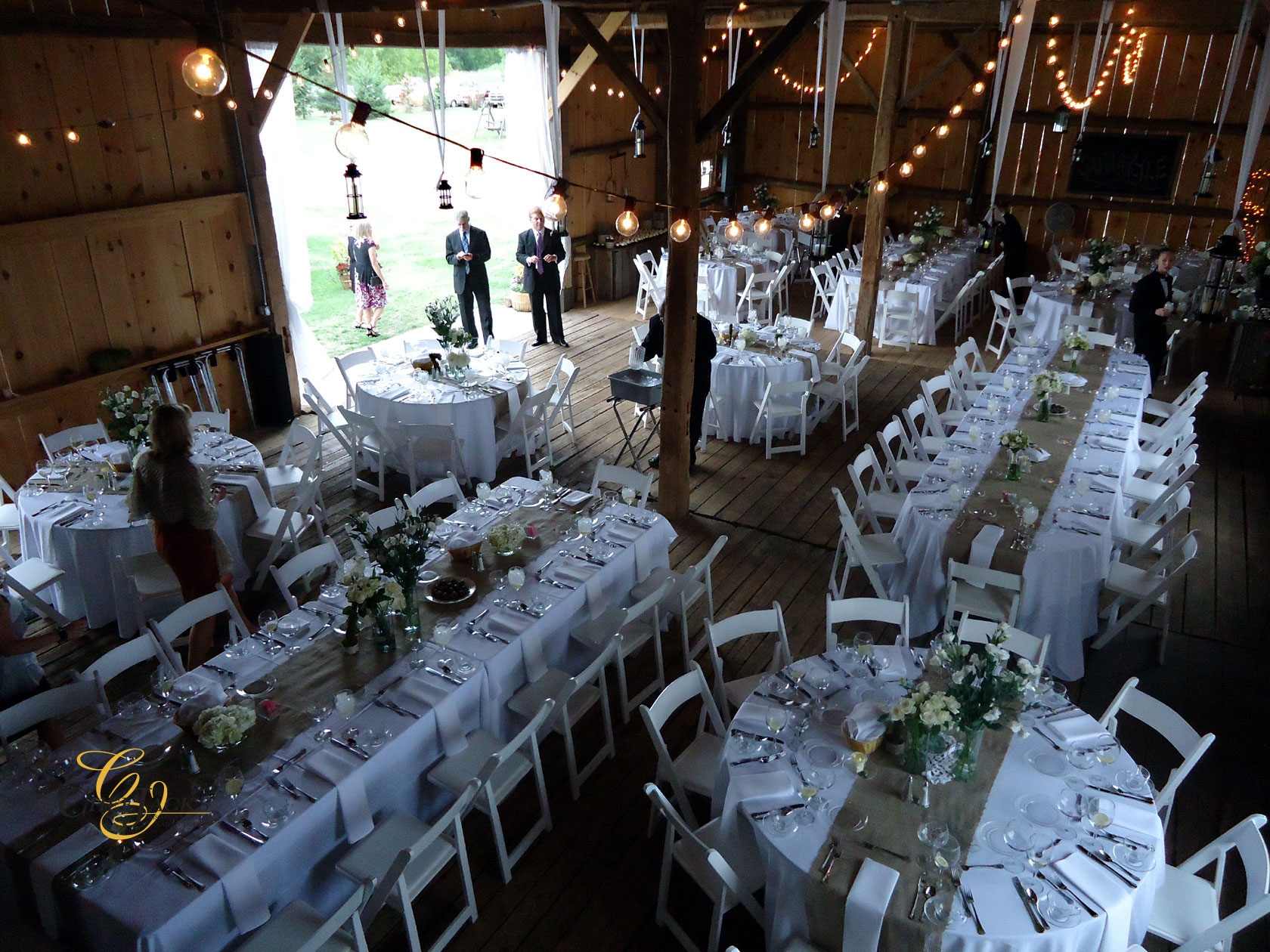 Statement Tables
For a less formal corporate event and venue, use your table coverings and décor to make a statement that ties everything together.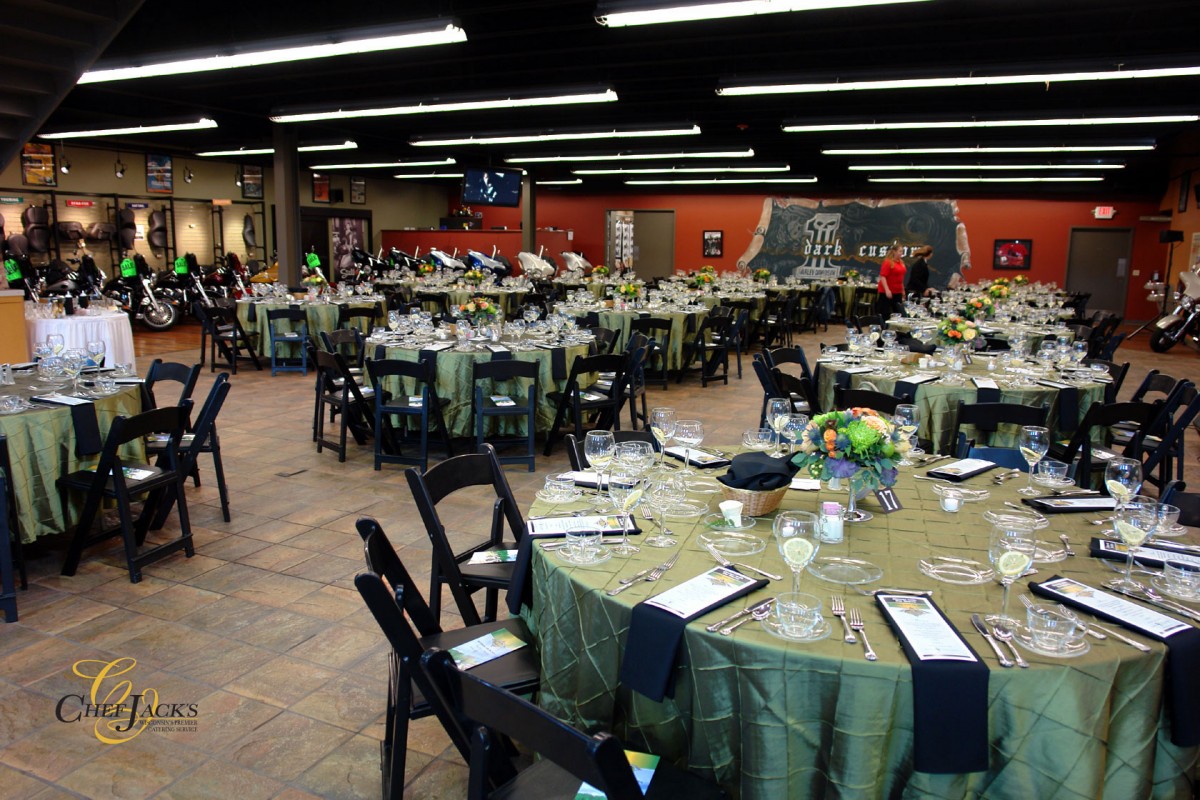 Fun Food Tables
If your corporate event has a fun theme, play it up with multi-colored food table coverings that fit with your theme.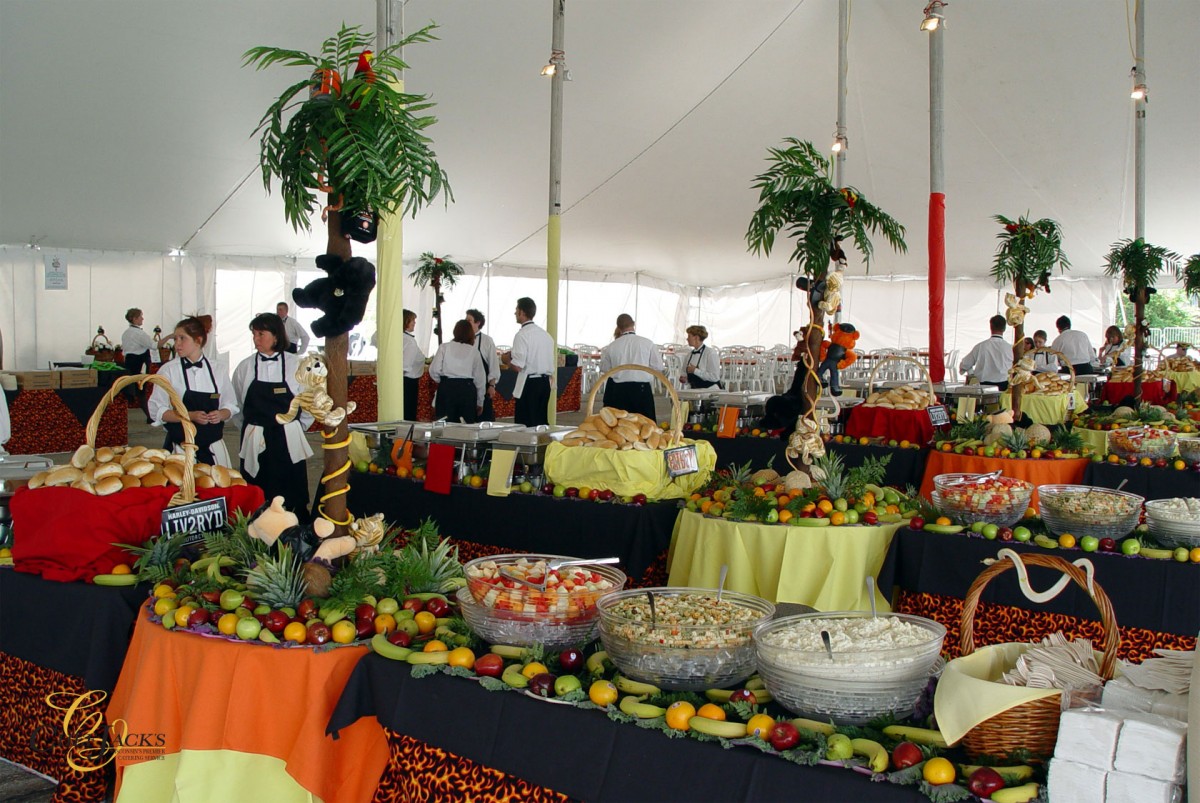 Classic Cotton Picnic Tables
We'd be remiss in our table décor idea list if we didn't give you the classic picnic décor idea for your company picnic or other corporate event. This is a simple décor that is the perfect backdrop for your delicious summer cuisine.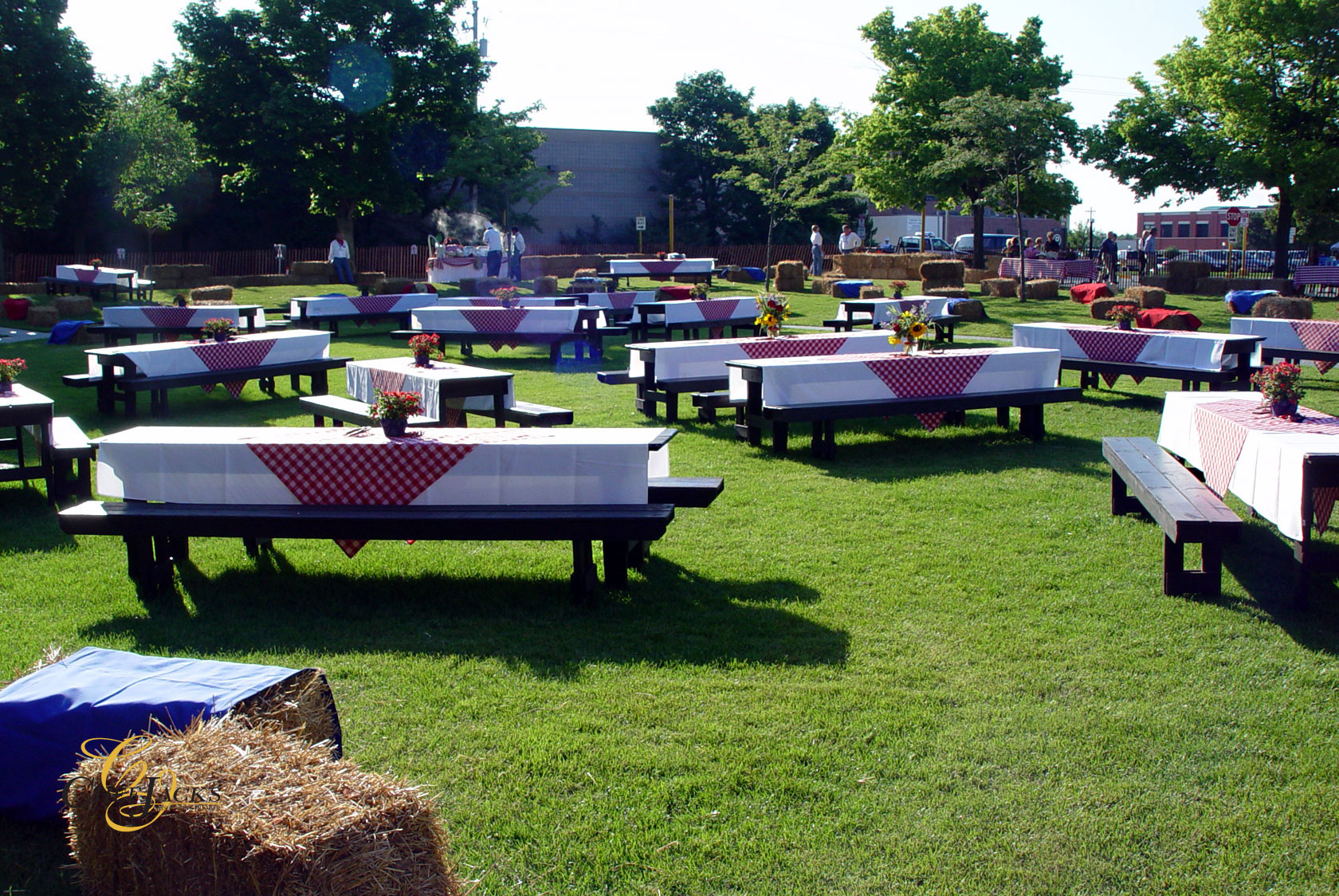 Natural Table Decor
Want to bring the outdoors in for your guests? Create a natural and beautiful table décor with simple table linens and décor that coordinates with a venue surrounded by gardens or a nature preserve.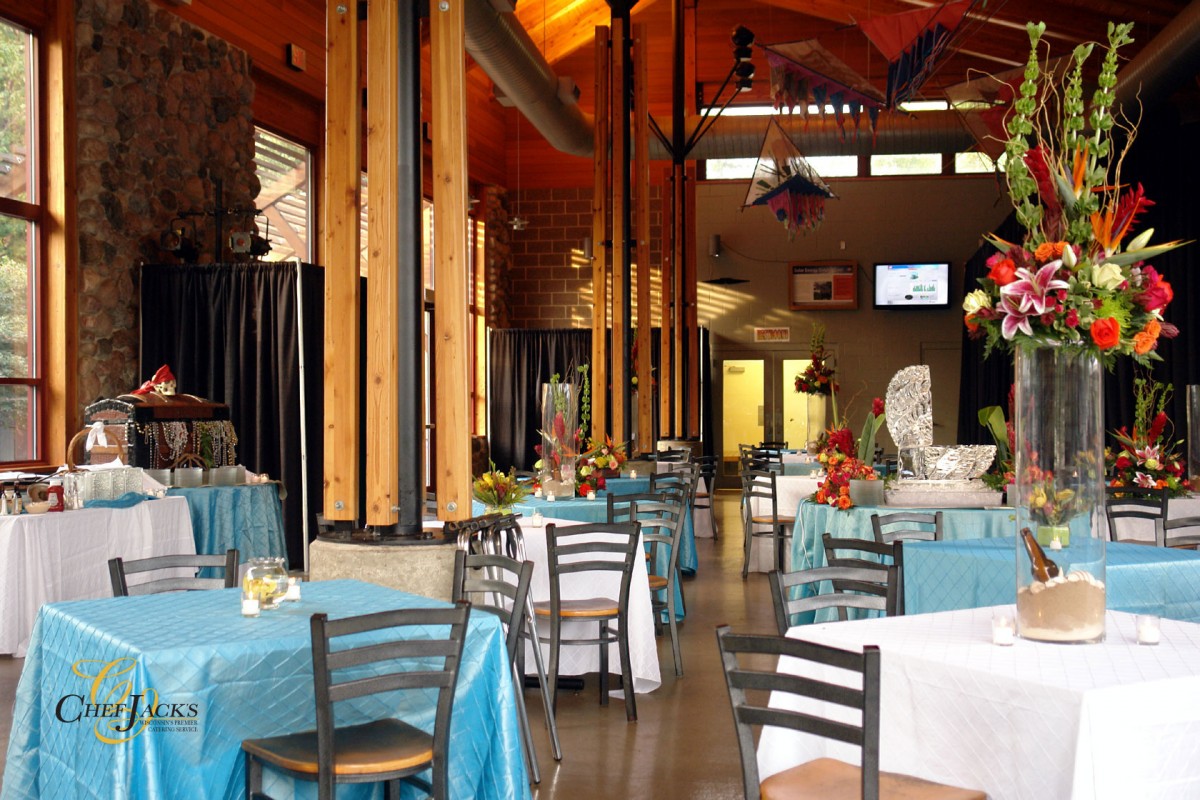 Multi-Colored Formal Fun
Just because your event has a formal touch doesn't mean you shouldn't have fun.  Use fun colors, vibrant table cloths, and stunning centerpieces to create a fun formality.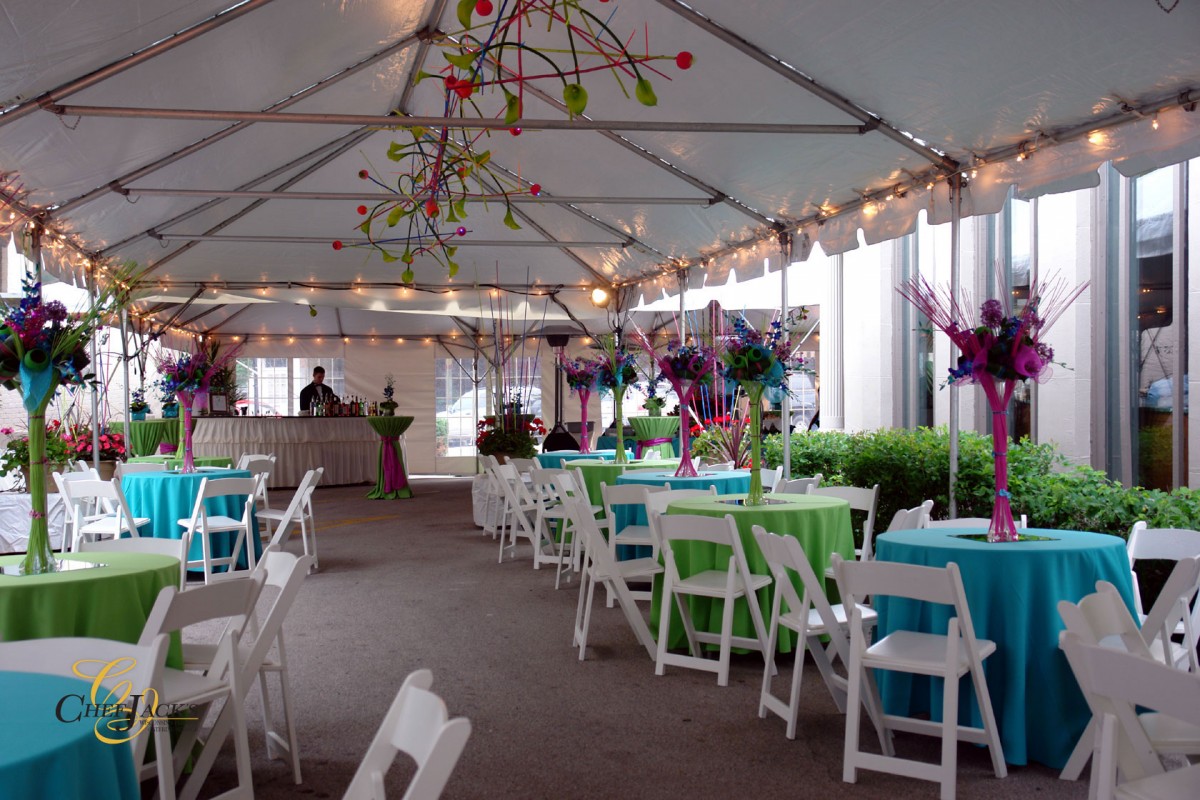 Subtle Elegance
For a more subtle elegant event, use neutral linens and table décor—but don't be afraid to create interest with a patterned runner.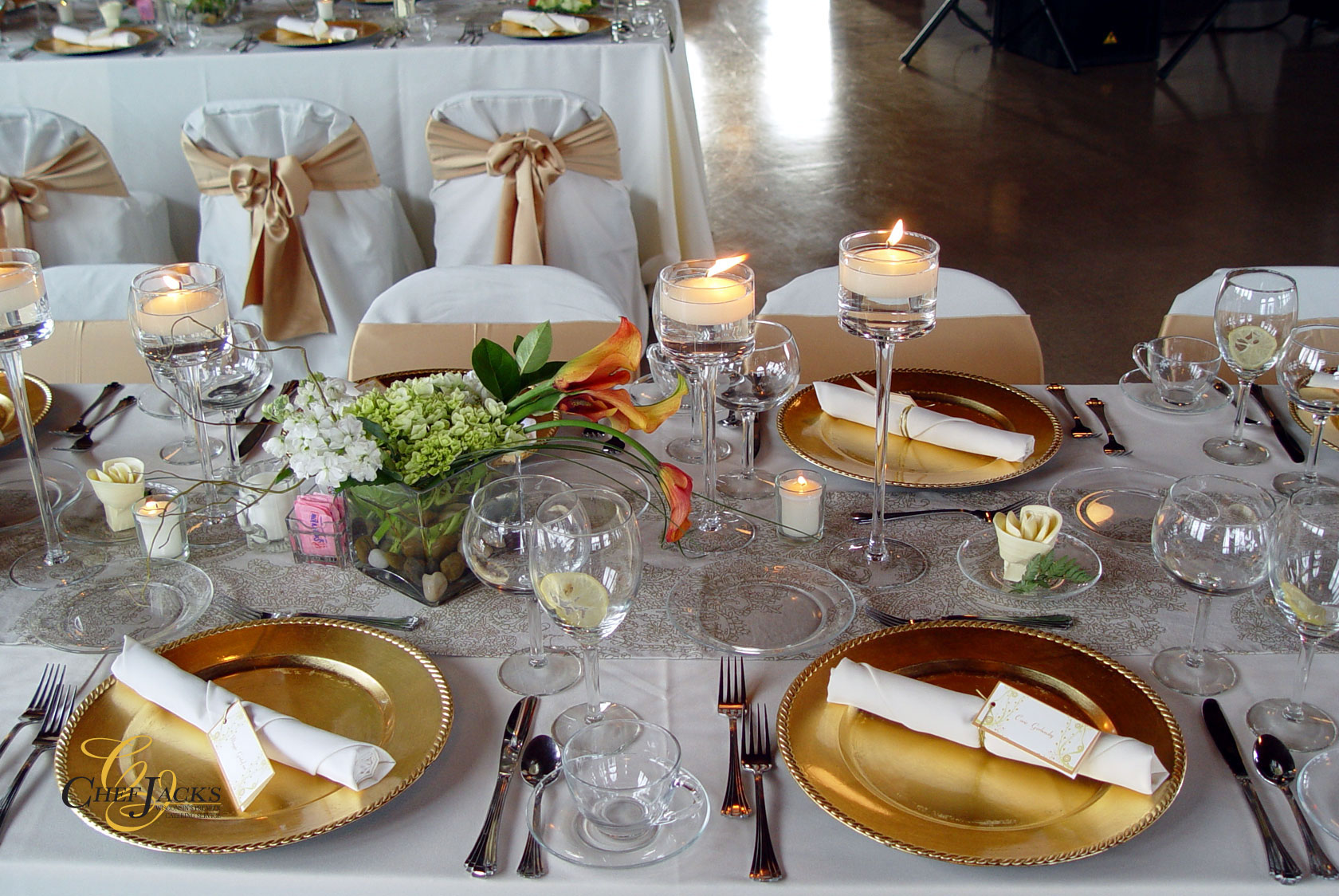 Wild Wacky Table Fun
If you are holding an event at the zoo—or trying to recreate the zoo at another venue—use these unusual linens to make your guests feel like they're taking a walk on the wild side.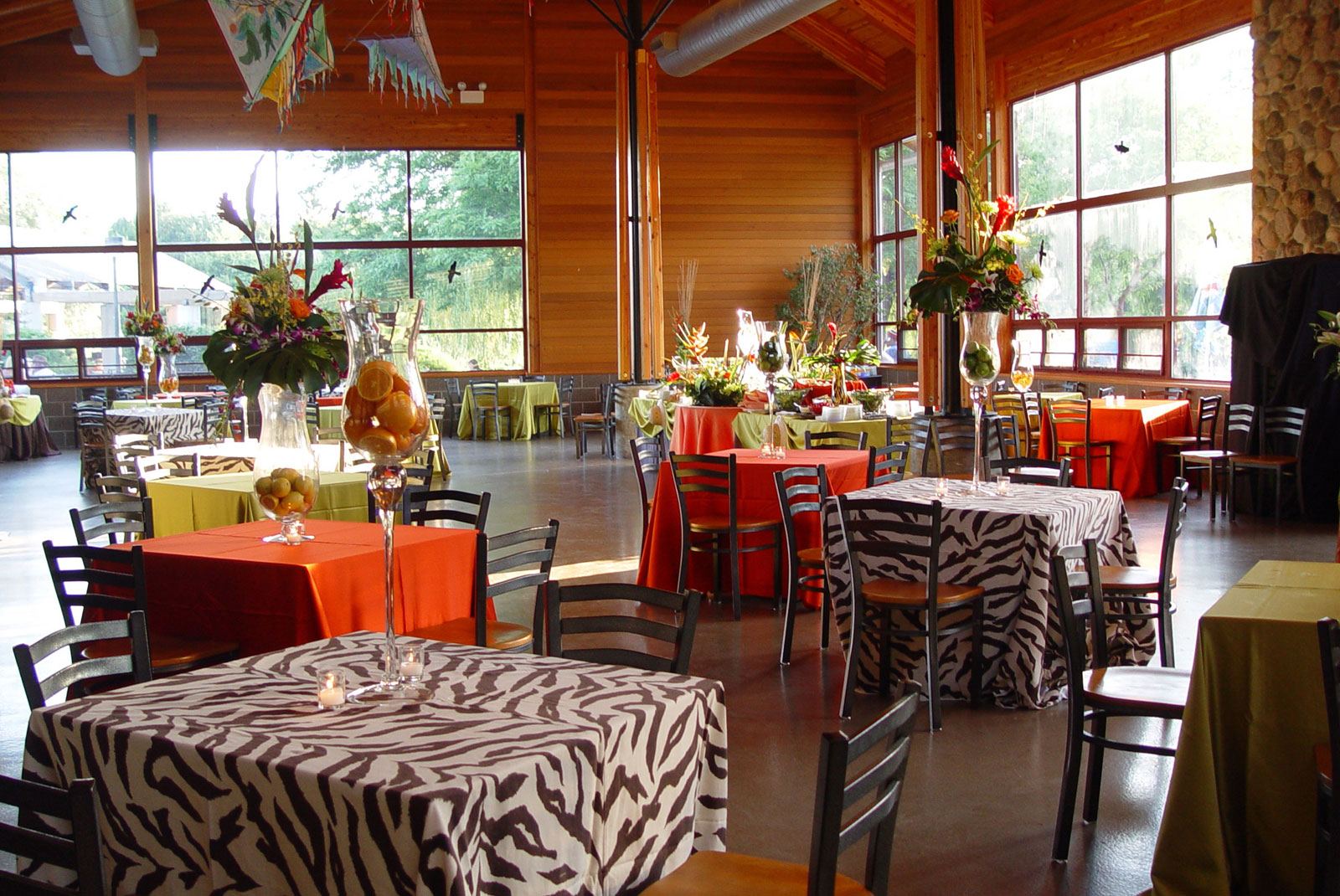 Little Black Dress-ed Up Tables
A black formal linen is like that little black dress in your closet: elegant and understated, but with enough interest (especially with a pintuck pattern) to make a statement.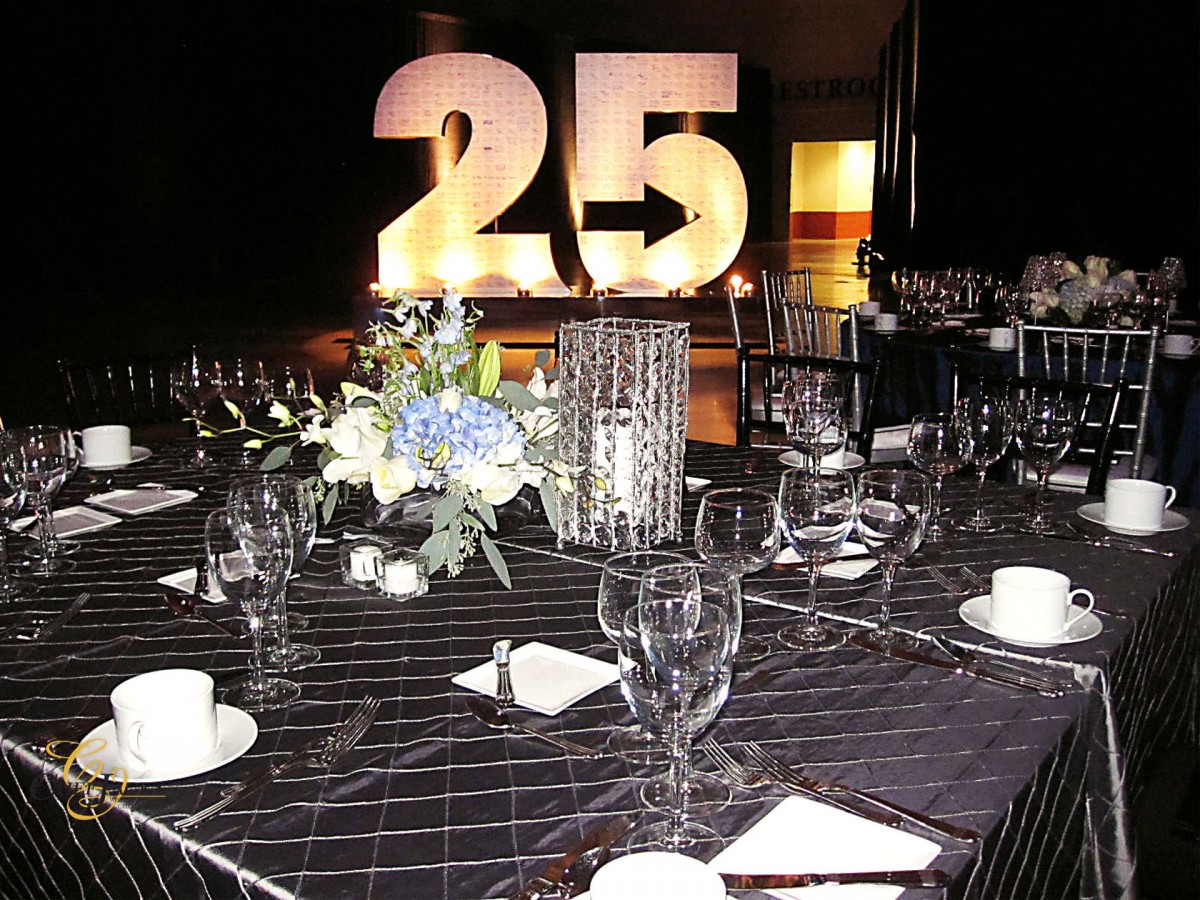 Tropical Paradise Tables
These are the perfect table cloth combinations for a tropical-themed outdoor corporate event, proving that you don't have to use the same table covering at every table. If you're planning a summer corporate event, hopefully your table décor is more tropical than the weather!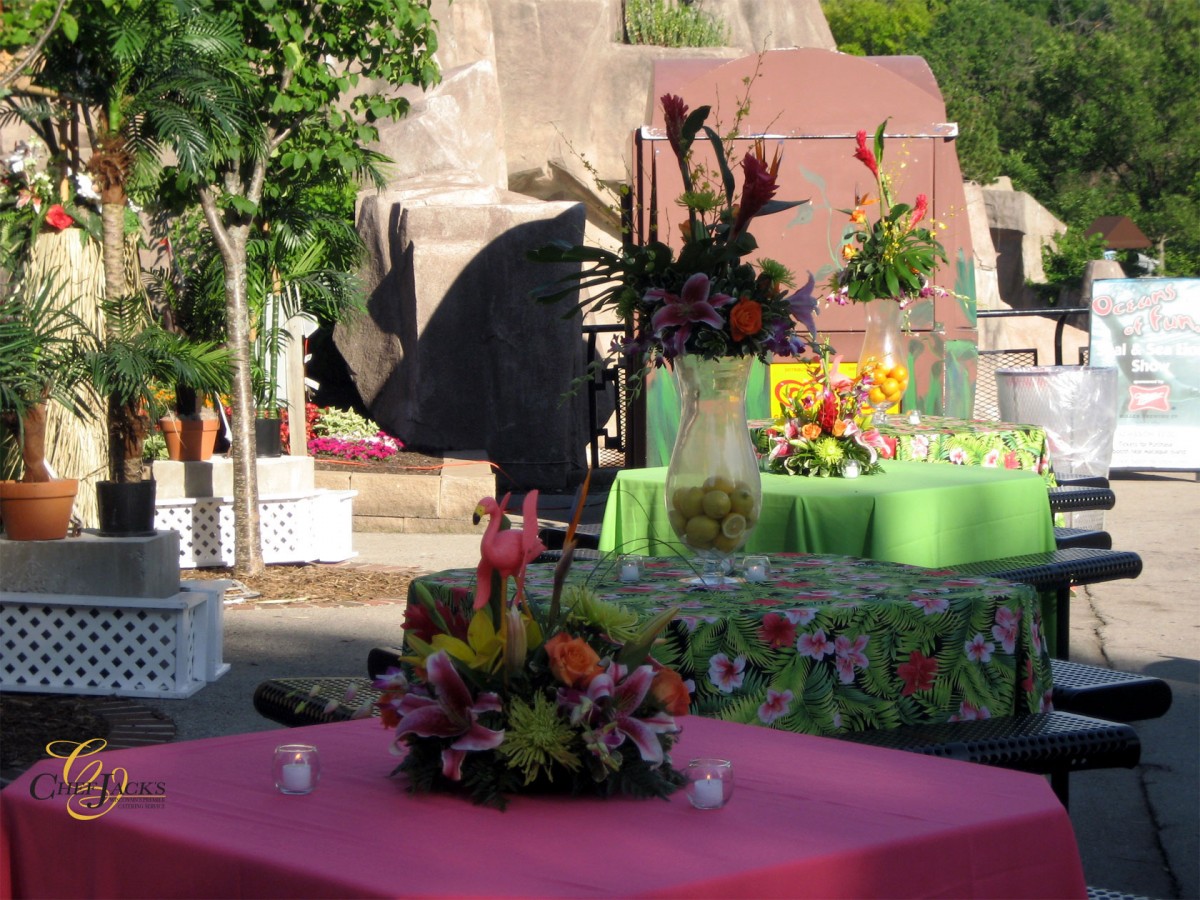 Summary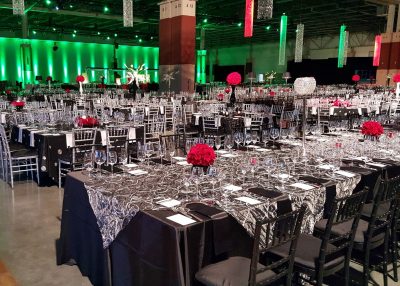 Article Name
12 Inspiring Corporate Event Table Décor Ideas
Description
One of the top event planning goals of any company picnic, formal business dinner, team building event---any kind of corporate event---is to create atmosphere that fits with your venue and theme.
Author