Milwaukee Corporate Events
We were extremely honored to be a part of Direct Supply's 30th Anniversary.
This dynamic company has built one of the brightest, hardest-working teams in America and celebrates 30 years of serving Senior Living.
The Direct Supply 30th Anniversary event was our largest plated dinner to date.
1800 guests were presented with a trio entree, all served in just under 20 minutes.
The truly remarkable part is that the dinners were not preplated, but assembled as called for from one of our four kitchens.
And yes, the shrimp were that large!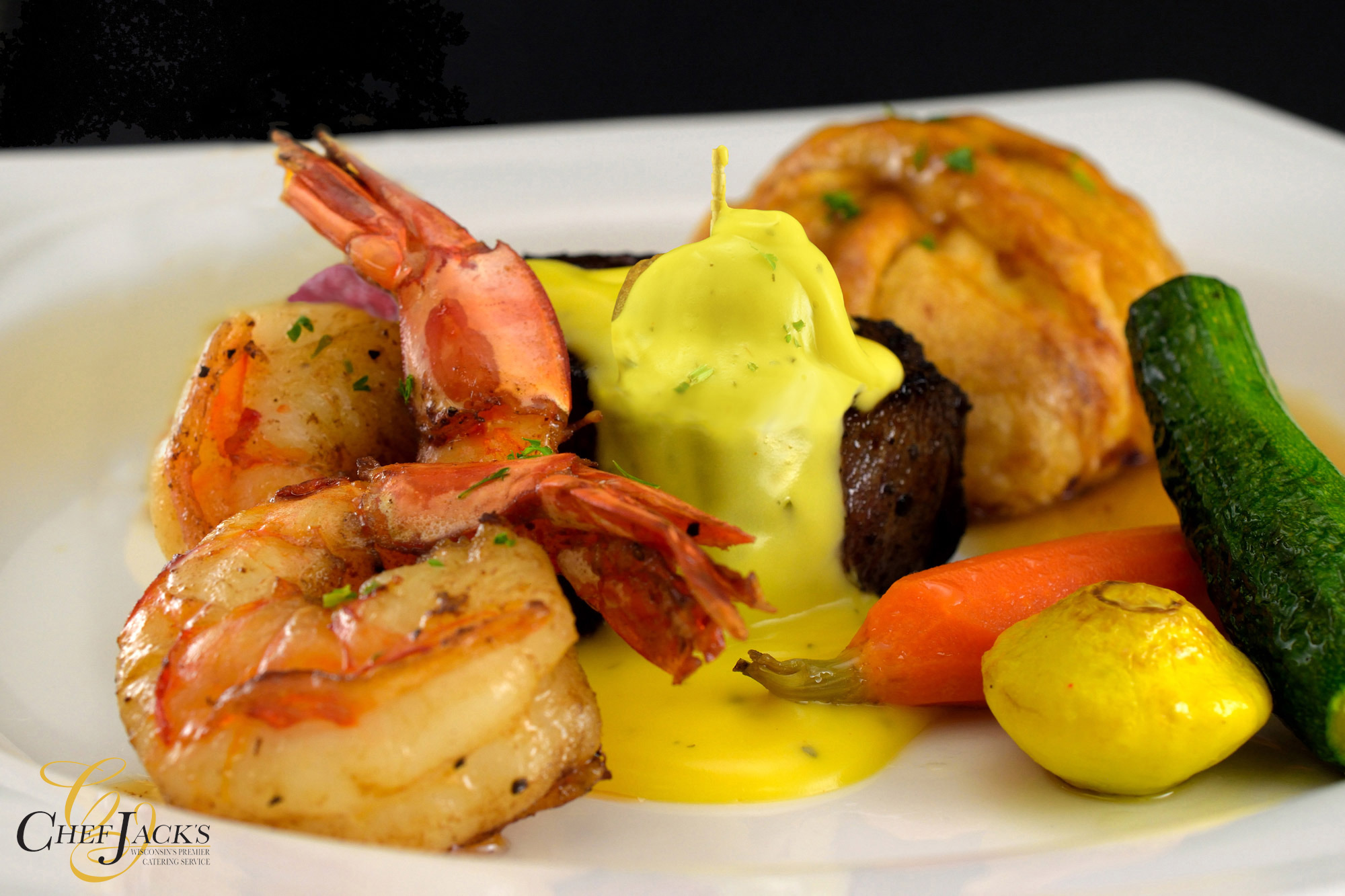 The evening began with guests being greeted by two ice sculpture displays, complete with assorted wines available for attendees.
As guests made their way throughout the venue, our classically dressed white gloved waitstaff  butler passed a variety of scrumptious hors d'oeuvres.
Dinner service featured a trio entree plate and a dual dessert plate.
The evening concluded with a late night food station of Sweet Potato Fries & Pretzel Roll Sliders.
 A few highlights from the evening
Tuna Tartare Cone w/ Avocado, Spiced Pear & Brie Quesadillas, Petite Garden Skewers
Trio of Center Cut Filet w/ Petite Mushroom & Béarnaise Sauce, Chicken En`Croute, & Sautéed Jumbo Shrimp
 Dessert Menu

Panna Cotta w/ Mango Puree & Marquise Au Chocolate

Slider Station
Mini Burgers with Sweet Potato Fries