Wedding Themes That Will Inspire Your Wedding Planning
Is stating that you feel uninspired in your wedding planning an understatement?
Wedding Styles
Are you lost trying to choose a style for your wedding day?  Are you waffling between disconnected wedding ideas with no end in sight?
The bad news first: there is an overwhelming amount of
ideas you can use in wedding planning.
The good news is you're not alone, and if you need a "cheat sheet" it's okay to use a common wedding theme to jump start your wedding planning.
Two weddings based on the same theme can feel completely different.  Think about a winter wonderland theme. For some couples, they use a blue-and-silver color scheme accented with blue up lighting on frozen branches.  Another winter wonderland themed wedding is an all-white affair with red accents.
The point is: you can plan a beautiful wedding that's not too "theme-y" (if this is one of your fears) and make it your own special event.  To help you get started (and inspired), we've compiled a list of some common wedding themes and ideas we've seen.
Remember your wedding is your take on that theme—creating an event that is completely unique and completely you.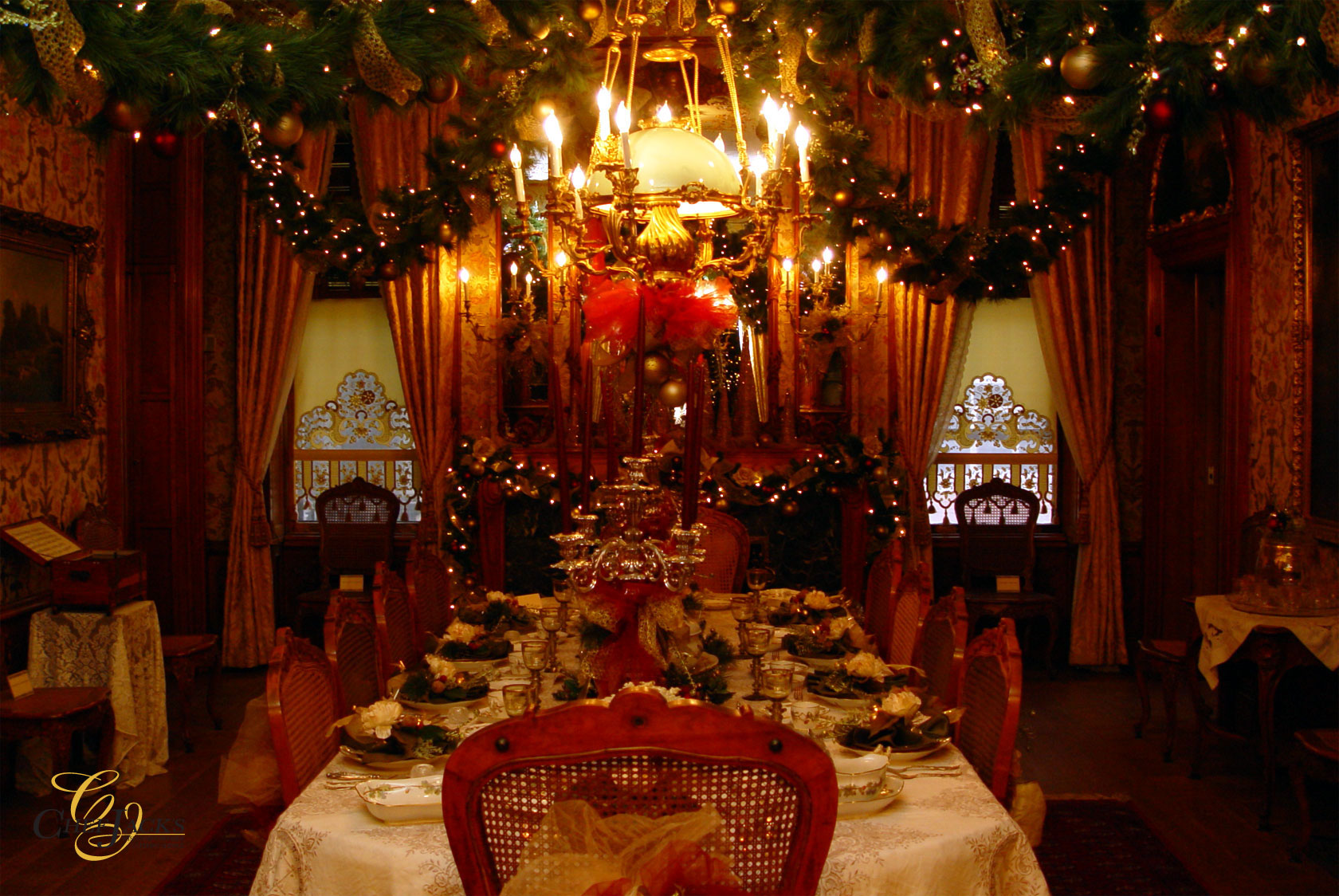 Country Chic or Rustic Wedding
If your dream wedding involves a barn and a sort of laid back elegance, then a rustic country wedding is the right style for your wedding.  Every couple's idea of country or rustic is different, so feel free to have fun with this wedding theme.
Décor ideas: Distressed furniture, Burlap, Pallet signs, Bottles for vases, Old windows, Barn board signs, Wagon Wheels, Antlers
Chef Jack's Menu Ideas: Apple & Gouda Phyllos, Grilled Vegetable Bruschetta, Sweet Potato Cakes w/Maple Syrup, Butternut Squash w/Crème Fraiche, Grilled Cheese w/Tomato Soup, Madrid Salad, Sliced Pork Tenderloin
Neat ideas: Mason Jar Desserts, Tractor & Wagon rides, Unique photo poses with old truck, tractor, etc.
Favor Ideas: Burlap sacks with coffee mixes, Seed packets, Candles, Jars of honey, S'more kits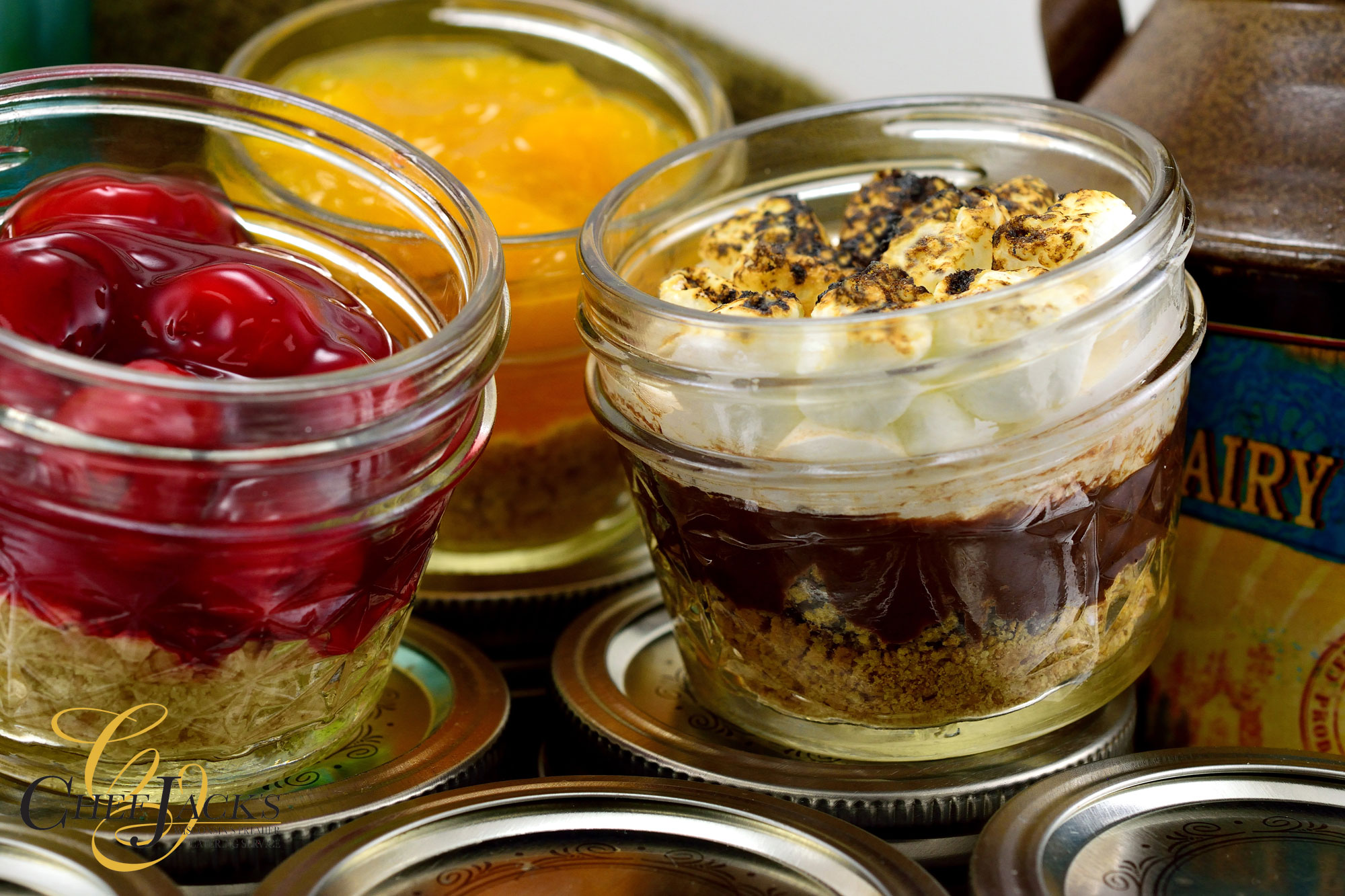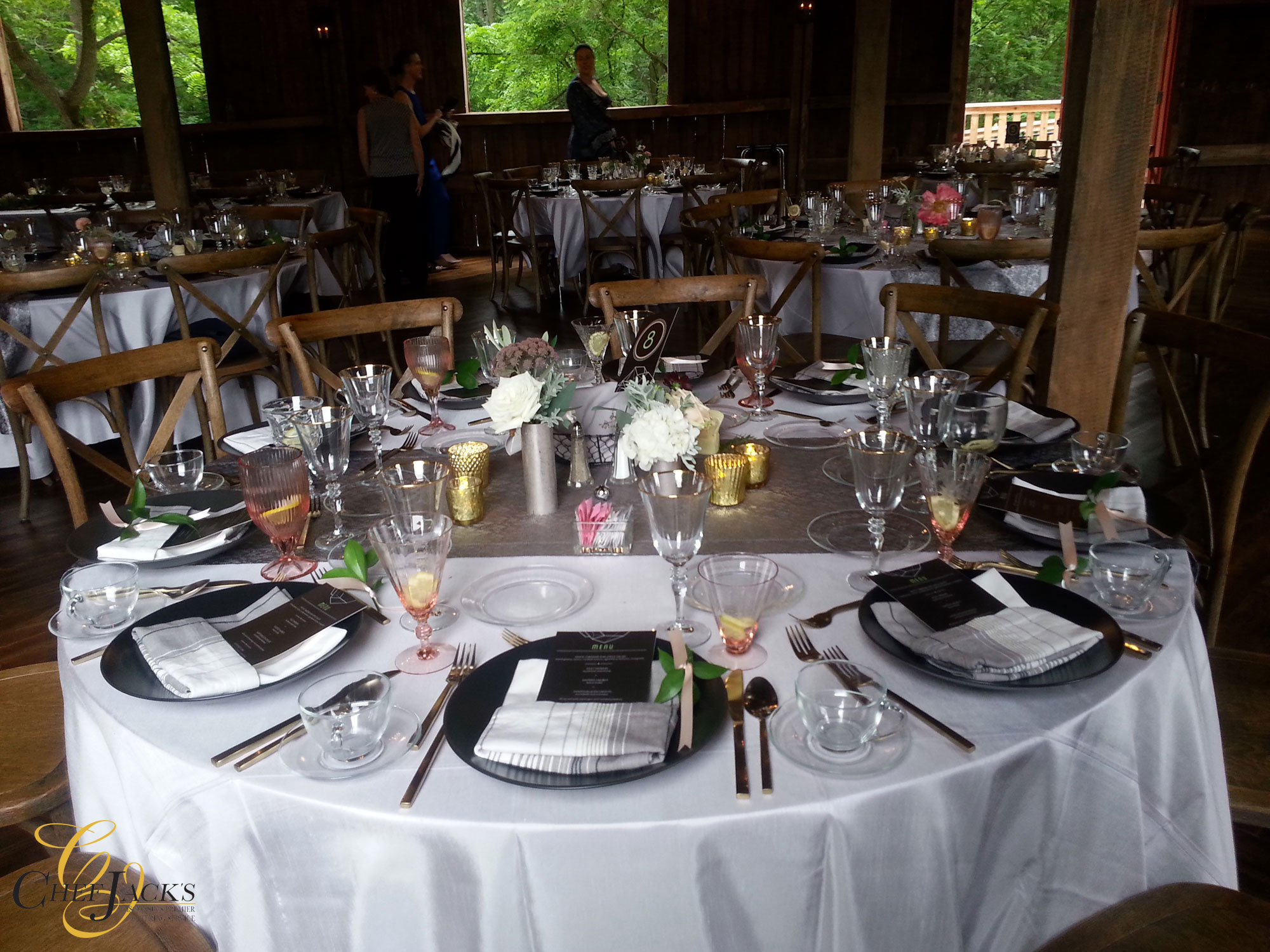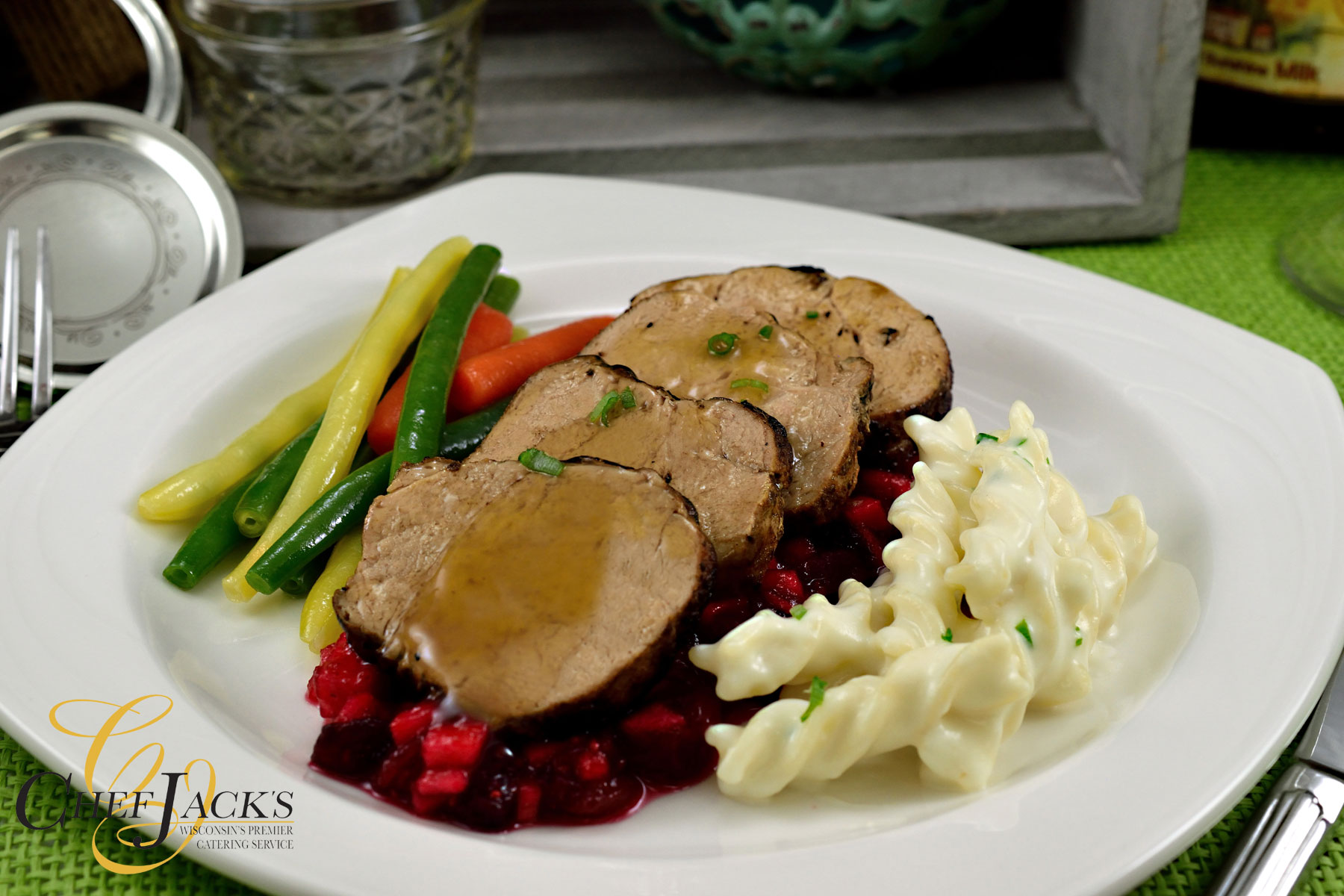 Beach wedding
For couples who love the beach and boating, or want to bring the spirit of a destination wedding home, a big day with the feel of the sand and sun is the way to go.
Décor ideas: Hawaiian flower lei, Sand, Seashells, Anchors, Starfish
Chef Jack's Menu Ideas: Coconut Shrimp, Crab Wontons, California, Tuna, & Vegetarian Sushi Rolls, Filet Mignon, Seafood Thermidor, Citrus Glaze Shrimp, Chilean Sea Bass with Red Pepper Coulis, Halibut, Shrimp Etouffée, Norwegian Salmon Filet, Sicilian Cod, South African Cold Water Lobster
Neat ideas: Margarita bar, Anchor or beach décor for your guests to sign, Customized flip flops for your bridal party
Favor ideas: Personalized sunscreen bottles, Sunglasses, Shot glasses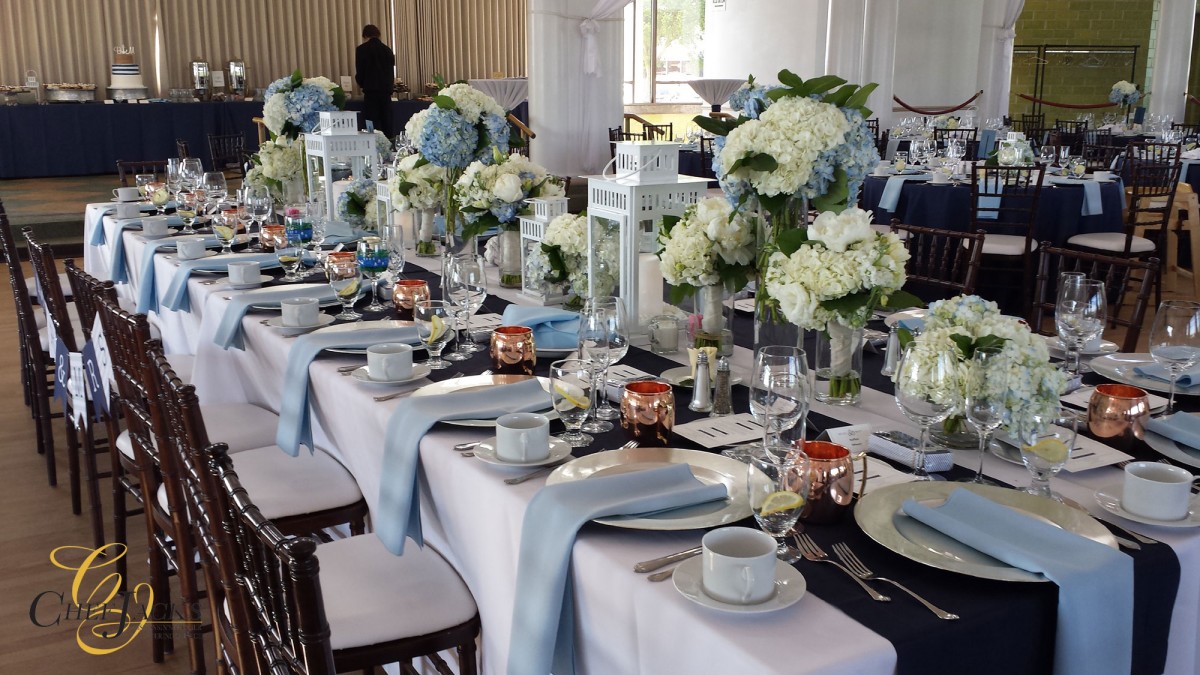 Cozy holiday wedding
If you love the holidays, or if this is the time of year that fits you and your fiancé's schedule, this is your opportunity to bring your favorite parts of the holiday season to life.
Décor ideas: Pine boughs, Up lighting, White branches, Red or White Poinsettias, Ornaments, Holiday lights
Chef Jack's Menu Ideas: Scallops w/Cranberry Lime Horseradish, Brie & Cherry Phyllos; Chestnut Rumaki, Mesclun Salad w/ dried cranberries, toasted almonds, & red onions w/balsamic vinaigrette Dressing; Chicken Etouffée; Crab Stuffed Tenderloin; Florentine; Crème Brulee
Neat ideas: Hot chocolate bar, Holiday cookie decorating station
Favor ideas: Ornaments, Hot chocolate mixes, Sugar cookies, Mints, Candy canes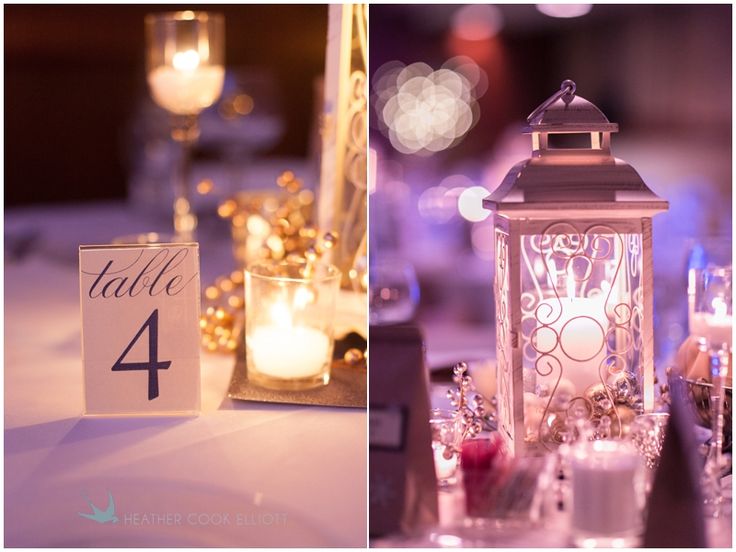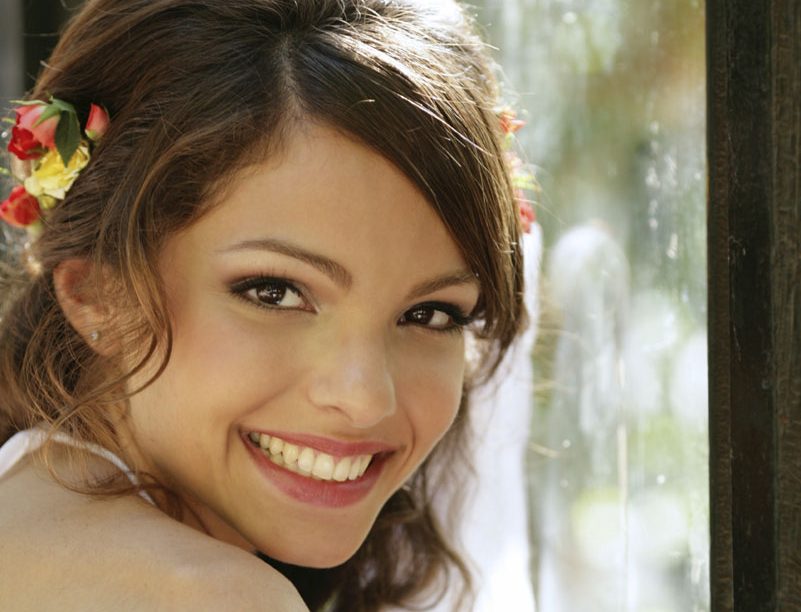 The most important advice we can give you is to not feel confined in your wedding planning.
Your wedding day is yours, so feel free to customize the details to fit your vision.  For instance, if you've always wanted a specific menu or have ideas about the meal on your big day, contact Chef Jack's so we can create a menu that fits your preferences—and wows your palette (after all, what good is having the dishes you want if it doesn't taste good?).
Above all, enjoy the wedding planning process and keep your eye on the goal: a beautiful, memorable wedding day that embodies who you are as a couple and the start of your life together.