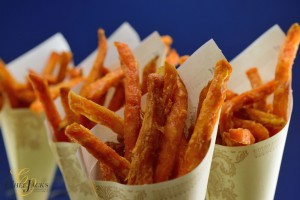 10 AWESOME Late Night Wedding Refreshments that'll
Wow Your Guests
Once you've set your wedding date and booked your venue, it's time to get down to the meat of your wedding (pun intended): the food.
Late Night Options
Late night wedding snacks have a very clear purpose: to refresh your guests and keep them going on the dance floor and to infiltrate social media (you'll know you succeeded if pics of food and "nom, nom" memes start flooding Instagram).
No matter how late you serve your late night wedding refreshments, presentation counts if you want to wow your wedding guests.  Choose a caterer that understands this —and that no amount of drinks can overcome soggy sliders—to ensure your guests have a full night of delicious, presentable food from the first appetizers to the last late night refreshment.
Sliders
The end (or beginning) of a classic café evening: your guests selecting between a variety of rolls and toppings for their mini burgers at an interactive food station.
Fruit, Vegetables & Cheese Trays
They're light so your guests can keep moving all night—and take fun pics in your photo booth (cheesy mustaches, anyone?)!
Quesadillas
Be creative…choose from our assortment of Quesadillas including Brie & Pear, Roasted Asparagus, and Grilled Chicken.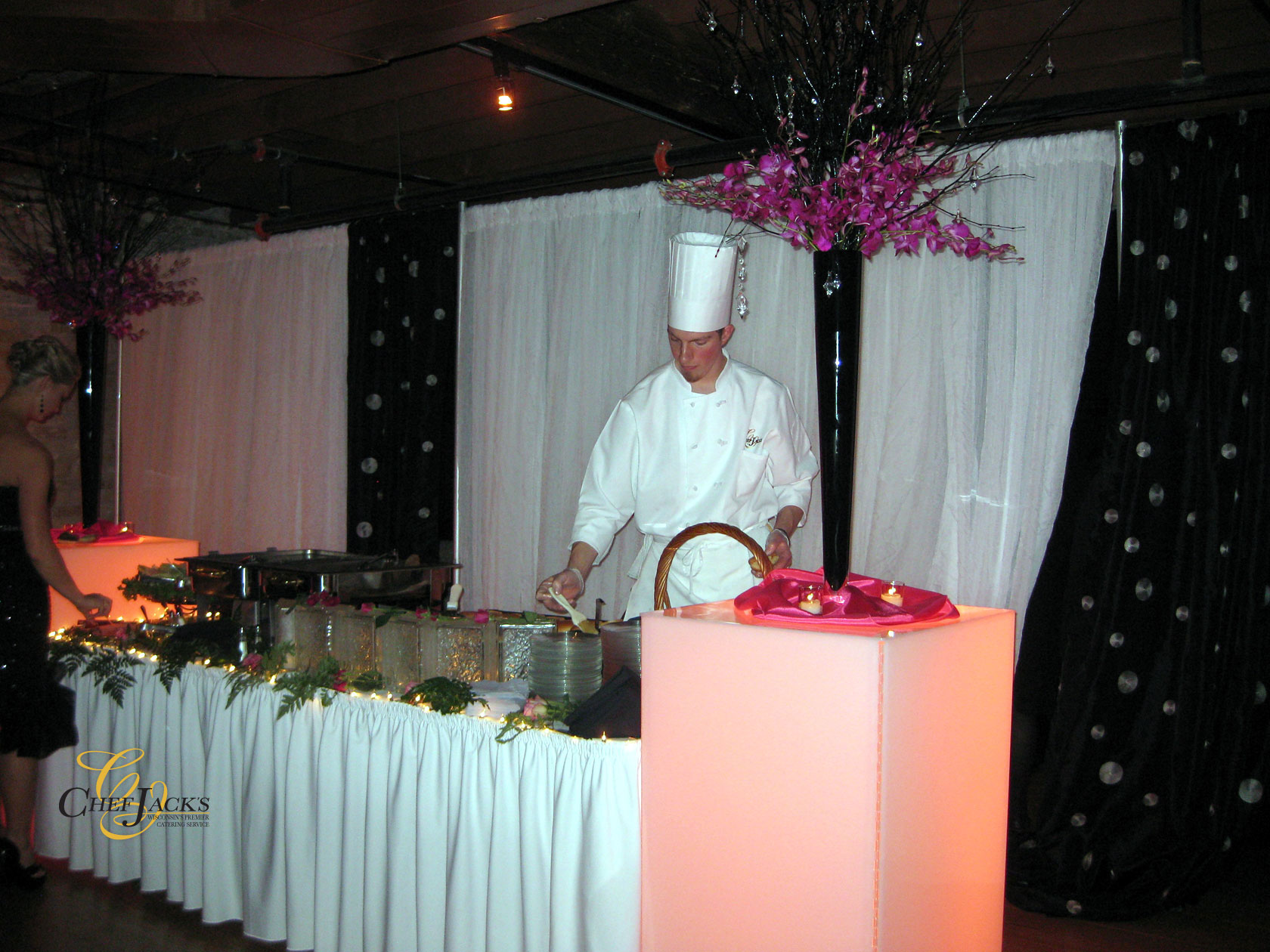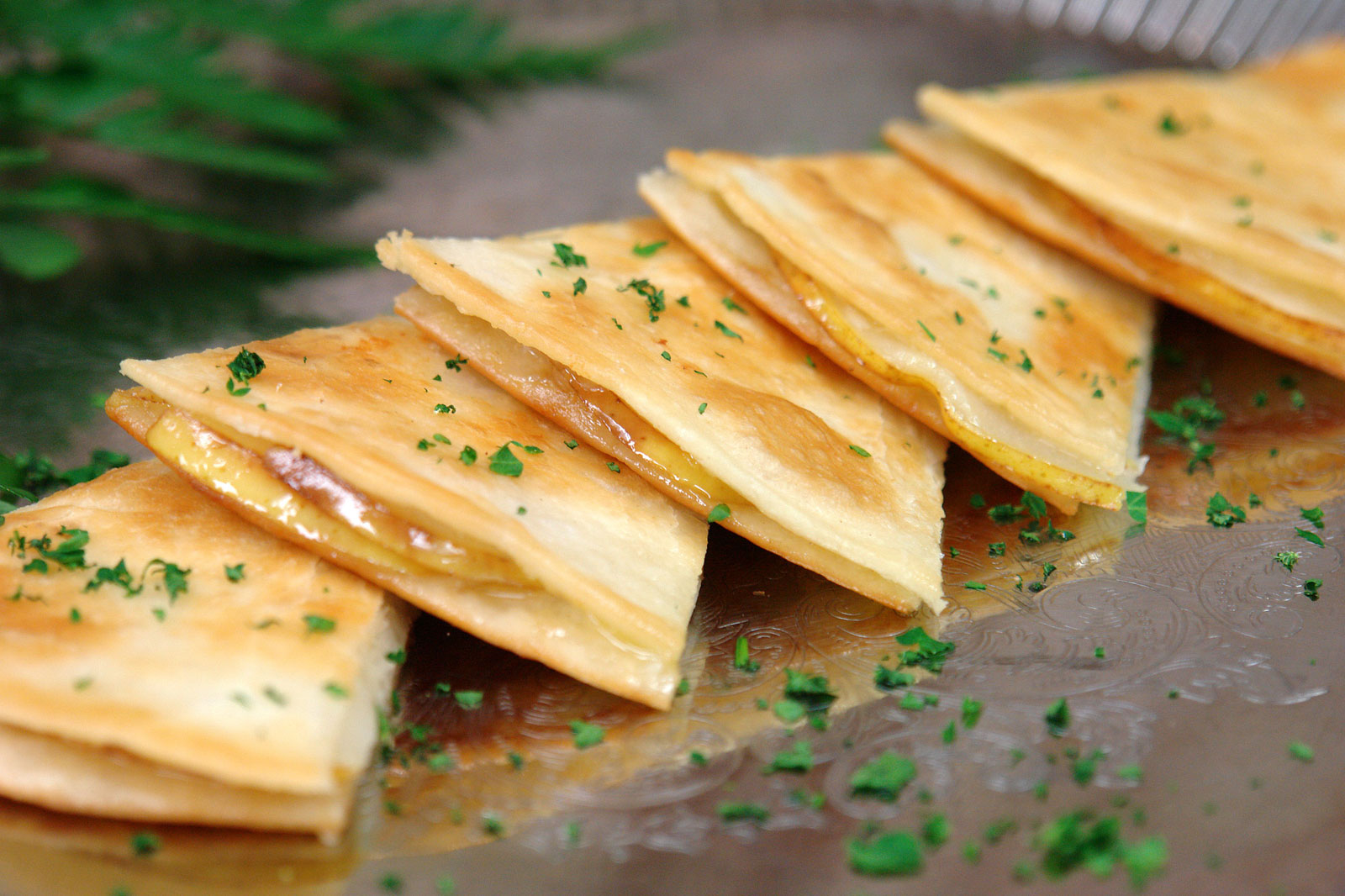 (Gourmet!) Popcorn
What's better than popcorn?  A gourmet popcorn station at your wedding picnic or that plays up your light-hearted wedding atmosphere.
Pastries
Cream Puffs, Éclairs, assorted dessert bars, chocolate covered strawberries…these treats satisfy every sweet tooth at your wedding reception.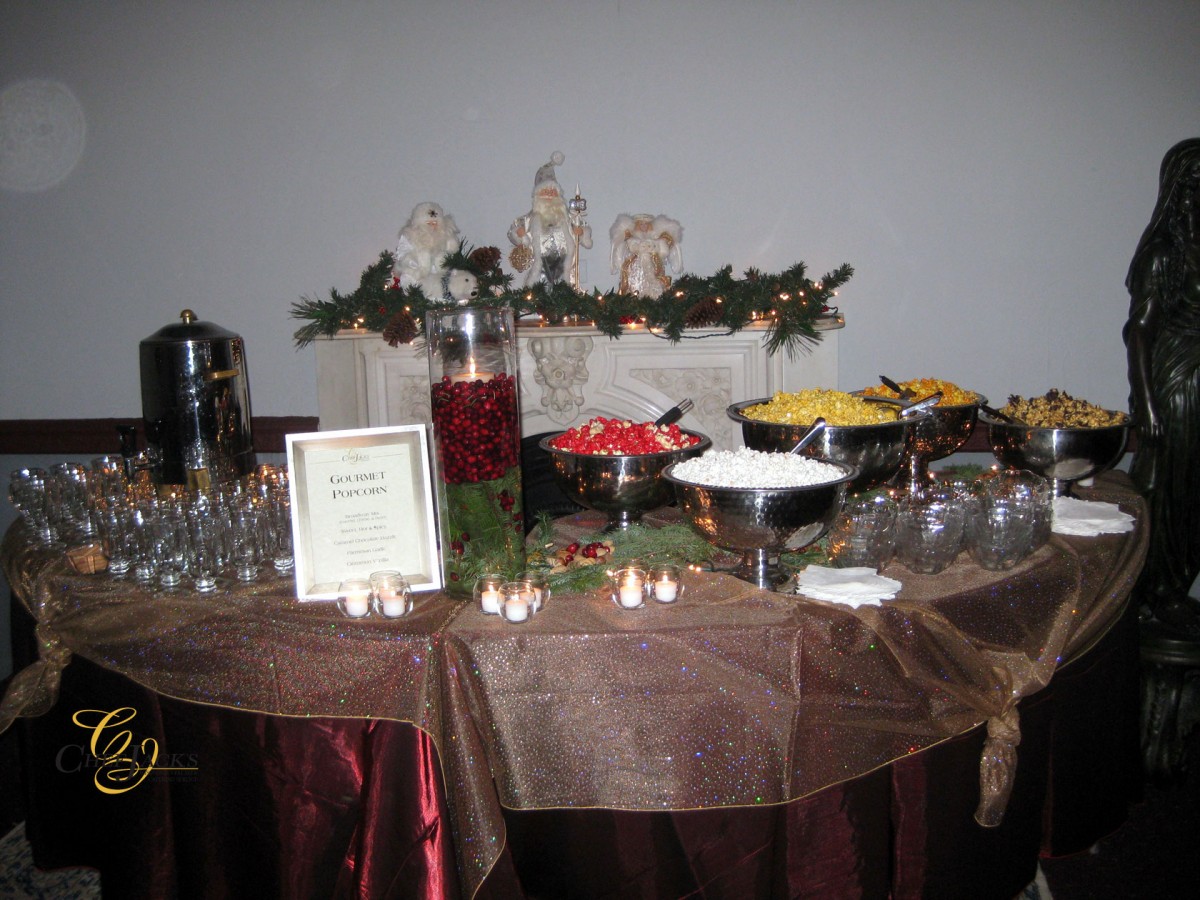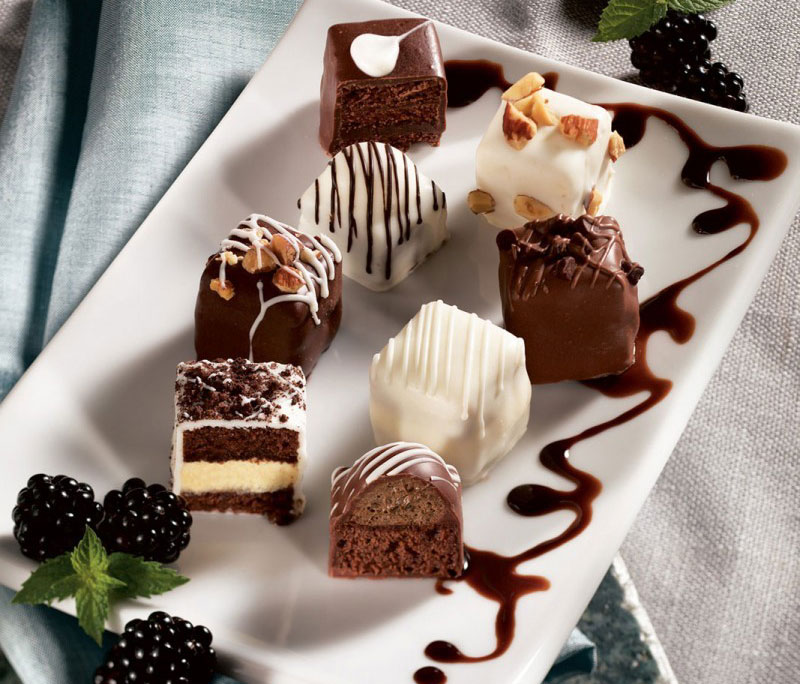 Gelato
Better than ice cream and incredibly unique.  Our Black Cherry & Amaretto Gelato with Dark Chocolate Pistachio Toffee will help cool down some very hot dancing guests.
Mac 'n Cheese
Forget your preschool mac and cheese.  Wow your guests with a mature version of everyone's favorite pasta dish (perhaps with veggies and lobster?).
Potatoes
Take your late night potato bar to the next level; hire a caterer who can serve your potatoes (with all the toppings) with a unique presentation (Chef Jack's uses martini glasses!).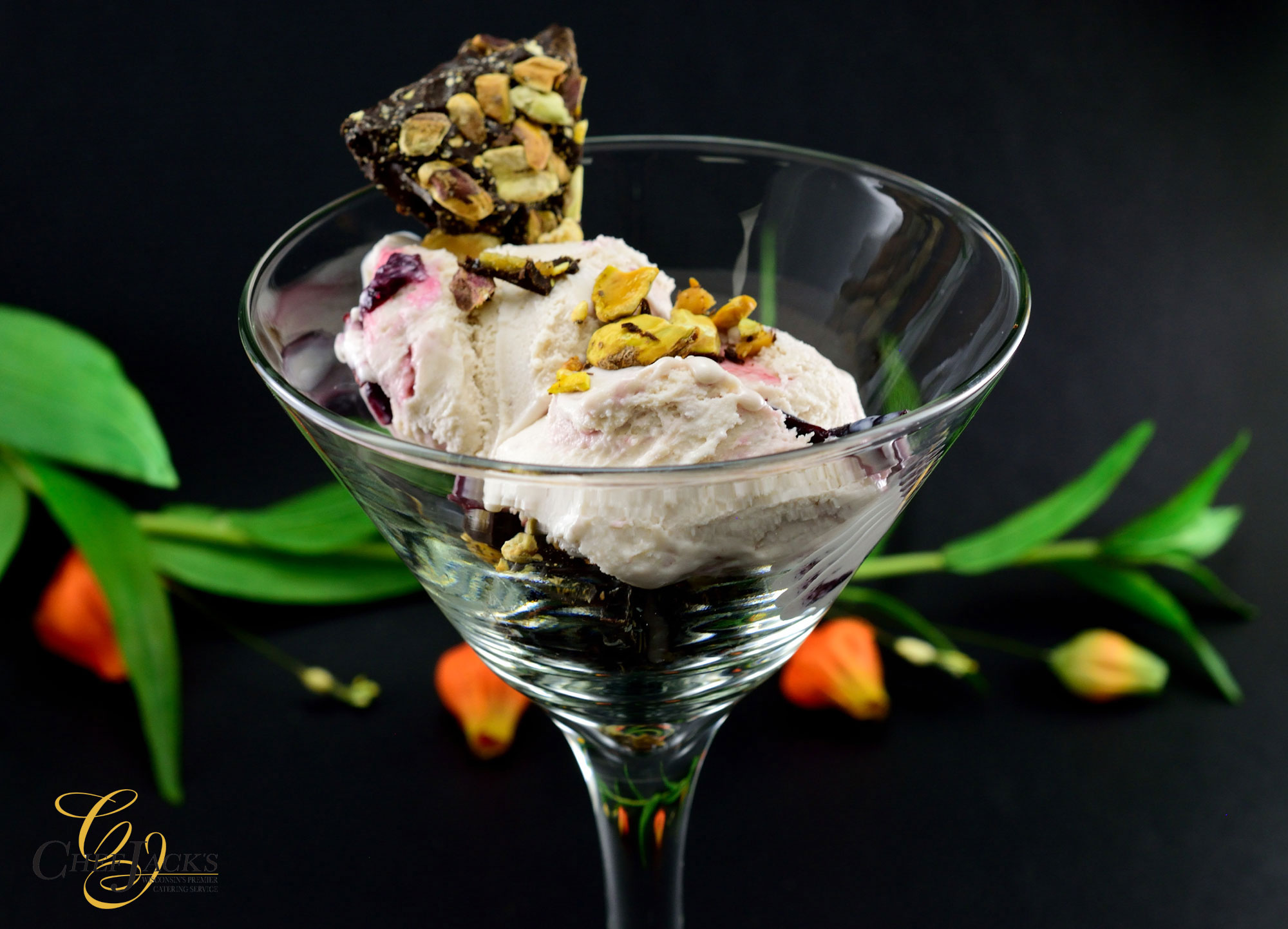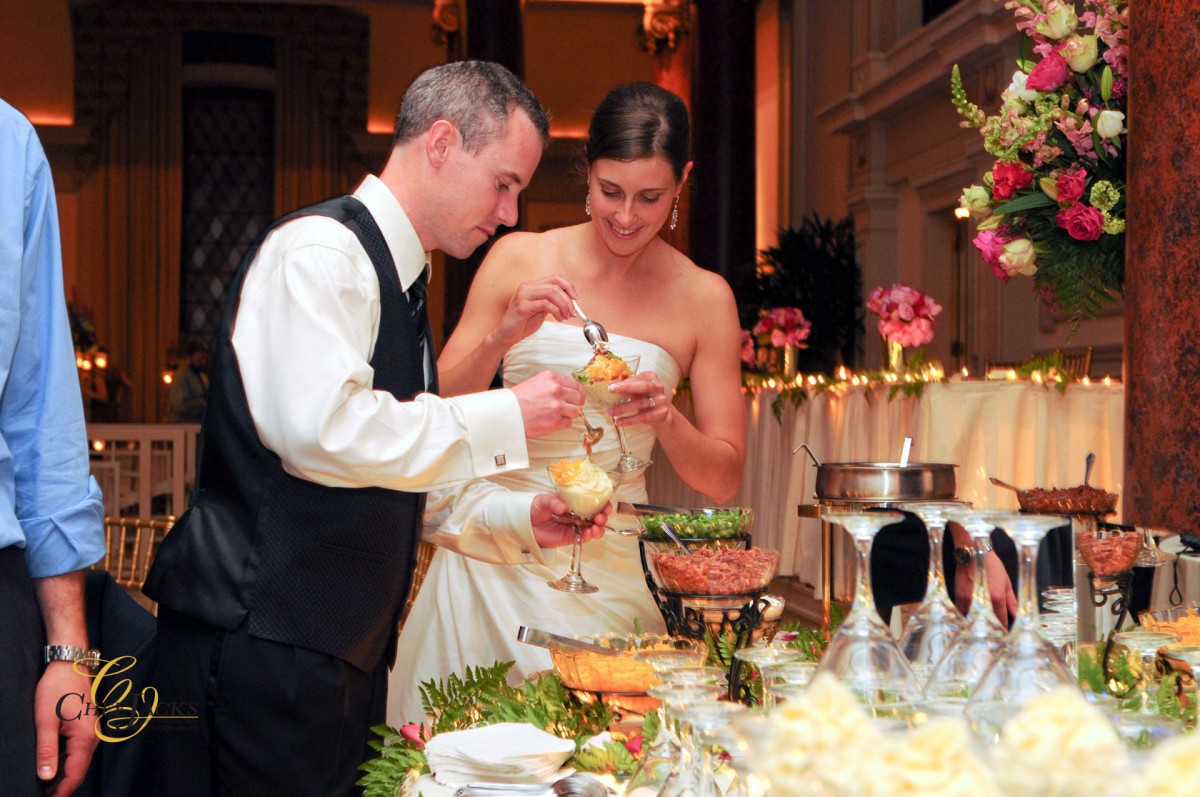 Sandwiches
Ham, roast beef, turkey, cucumber tomato…whatever kind of sandwiches you serve, give them a small silver dollar-sized morsel so they can have a full stomach and more fun.
Coffee Station
Caffeine is the nectar of the gods at that hour…and if that doesn't do the trick, the whipped cream, chocolate powder & jimmies, cinnamon sticks, cream & sugar should fuel your guests.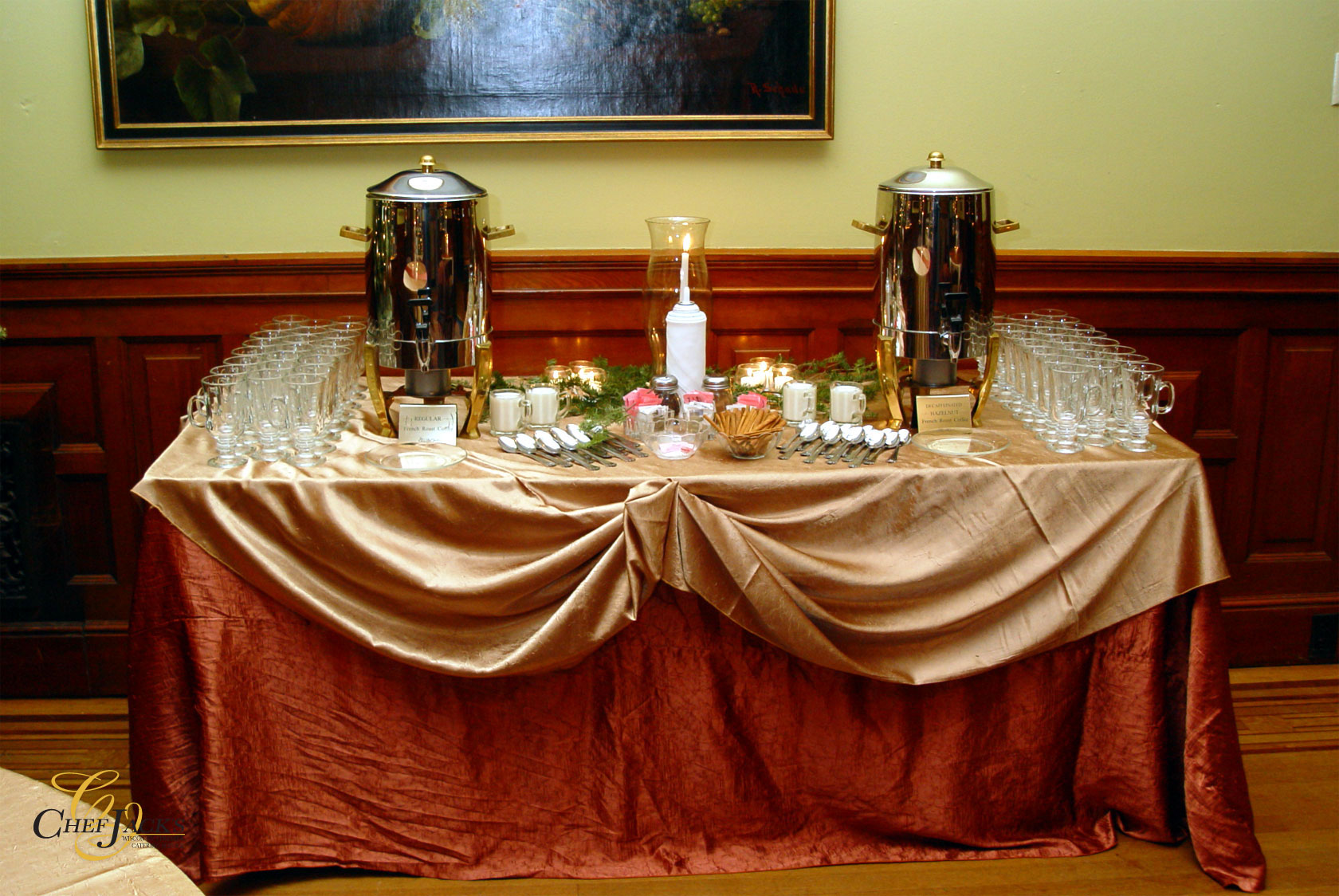 Want more ideas for late night wedding snacks?  Contact a caterer who can come up with late night refreshment ideas that fits your special evening—with a presentation that'll top all those soggy burgers they had at their last wedding.
Summary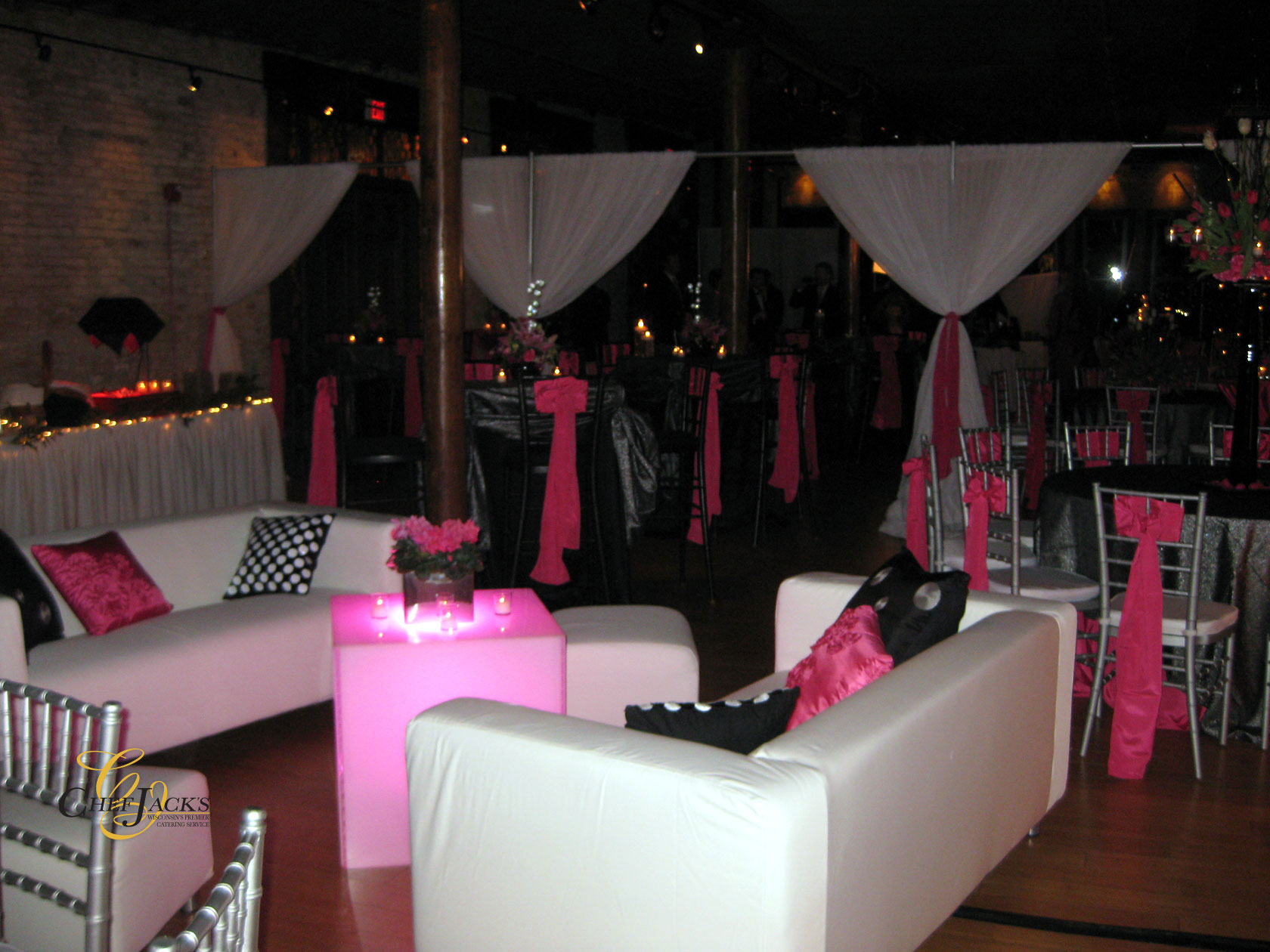 Article Name
Late Night Wedding Refreshments
Description
Once you've set your wedding date and booked your venue, it's time to get down to the meat of your wedding (pun intended): the food.
Author