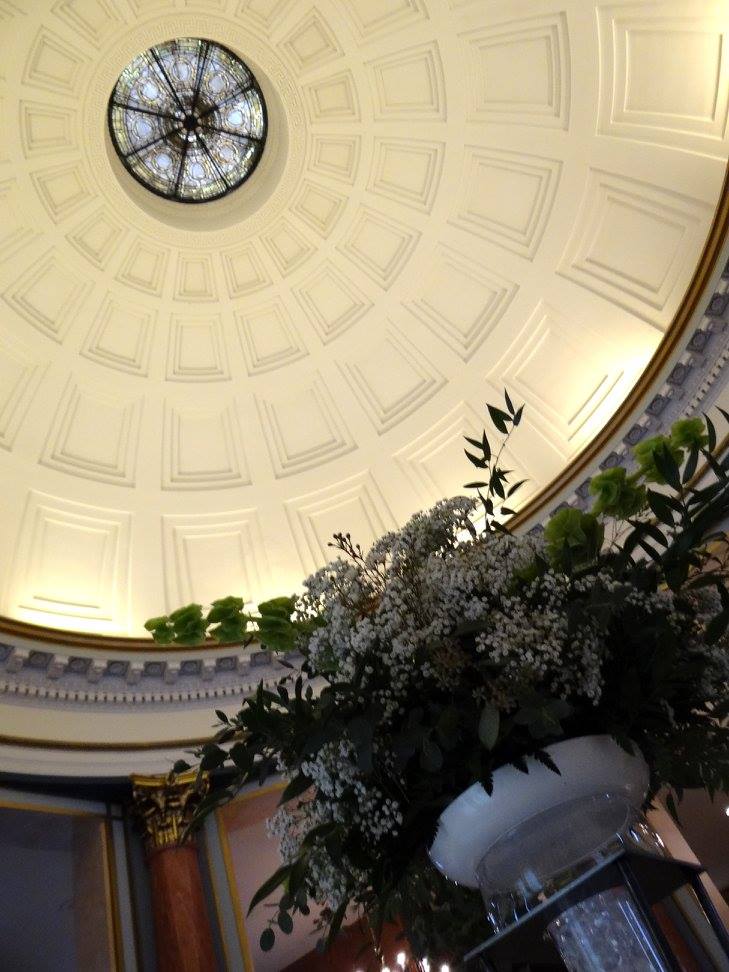 7 Gorgeous Historic & Unique Milwaukee Venues You'll Love
There are so many gorgeous historic wedding venues in the city and around the Milwaukee area
Historic Milwaukee Venues
Historic and modern may sound like contradictory terms, but more couples are opting for modern amenities with all the beauty that a historic venue has to offer.  It's a recent wedding trend perfect for the Milwaukee area.  There are so many gorgeous historic wedding venues in the city and around the Milwaukee area.  If you're one of those couples looking for history, beauty, and modern amenities for your big day, we've compiled a list of some of the most stunning wedding venues in the Milwaukee area.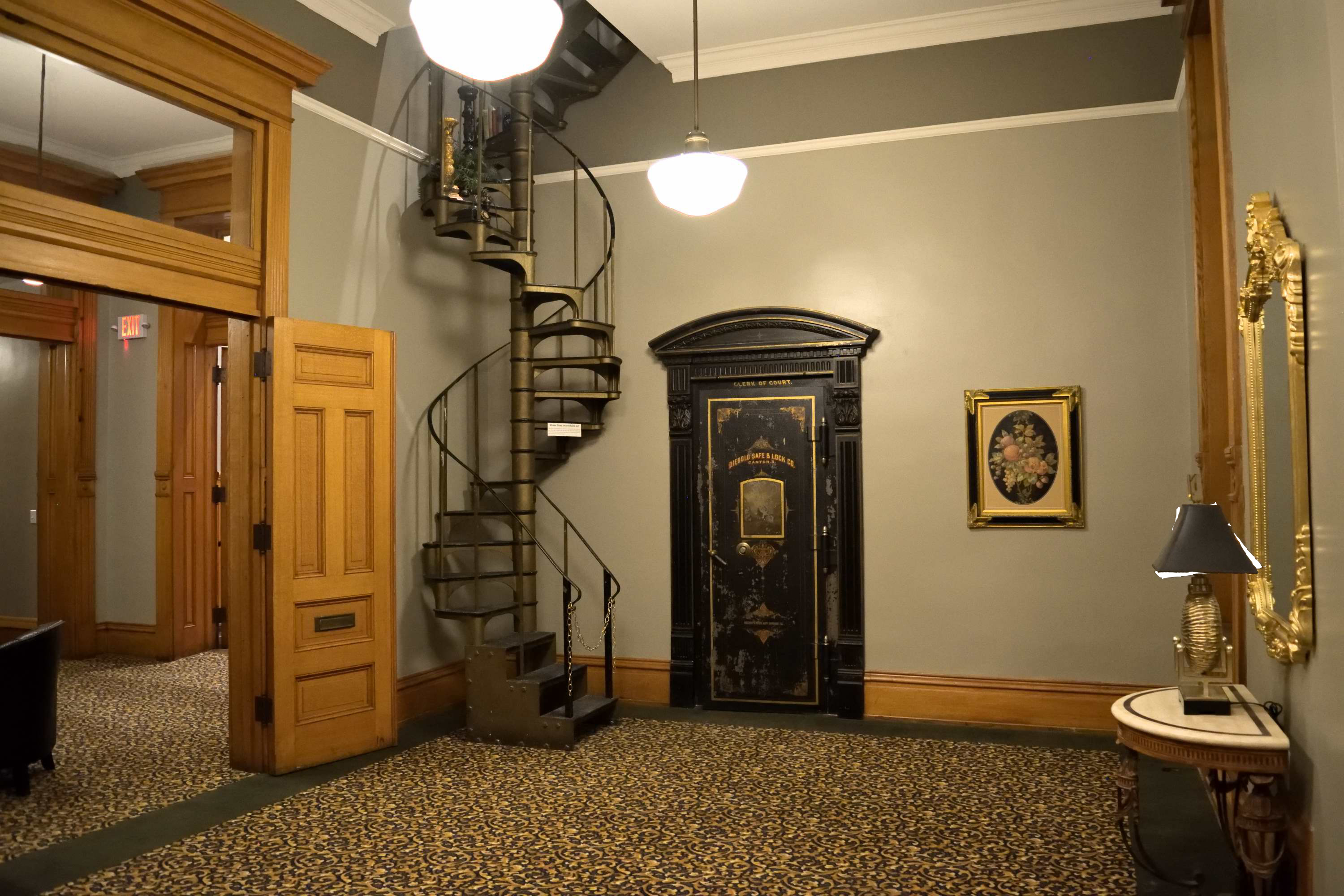 Black Swan Milwaukee
Black Swan Milwaukee venues are a unique combination of historic and modern style.  Both Black Swan Milwaukee venues, the Riverwalk and Plant No. 4, have more than 100 years of historical charm that blends beautifully with a metropolitan atmosphere.   These venues blend historic architectural features with natural elements and modern metal accents. The result is a stylish mixture of historic brick, wood columns, sparkling floors, and modern metal elements.
History: Black Swan Milwaukee Riverwalk is situated in Milwaukee's Historic Third Ward and was built in 1896.  The space has been transformed into a stunning building with a unique style.
Black Swan Milwaukee Plant No. 4, located in the Historic Third Ward, was the original Phoenix Knitting Co. Plant No. 4.  The building was built in 1917.
Seating: (Riverwalk) 400
Website: https://www.blackswanmke.com/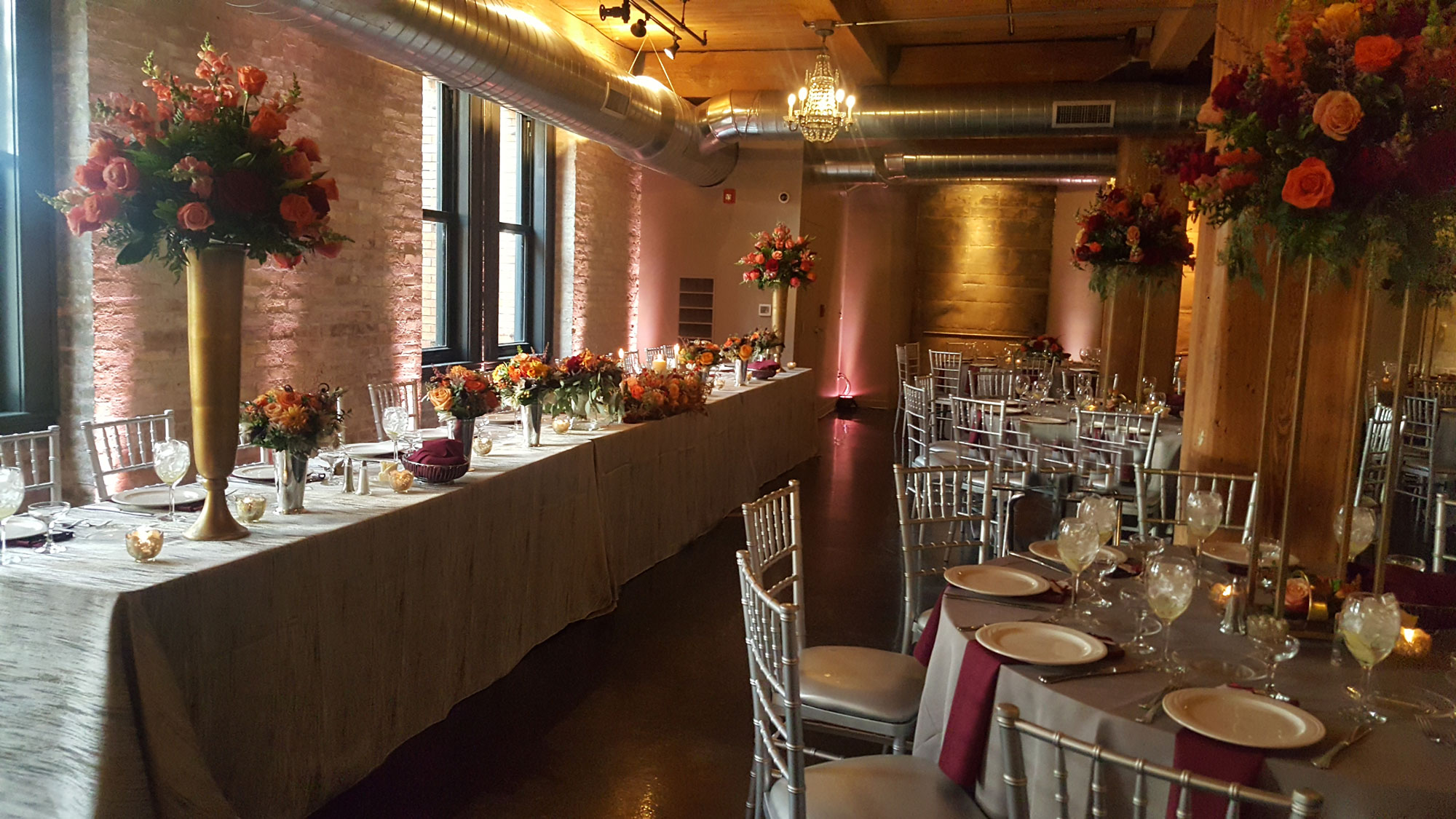 Pritzlaff Building
The Pritzlaff Building is a historic wedding venue with two individual spaces (each with its own entrance) full of wonderful architectural details.  Each warehouse space has its own character, such as an expansive room with cream city brick, towering posts, and the warmth of gorgeous beam ceilings.  Guests love to head over to the one-of-a-kind bar or enjoy the uniqueness of the built-in bank vault. The spaces can be seamlessly combined for a large 1000+ guest wedding.
History:  The Pritzlaff Building has come a long way since it was built as Pritzlaff Hardware.  The building now consists of two spaces full of unique architecture and modern details.
Seating: 50-350
Cocktail Reception: 50-600+
Website: https://pritzlaffevents.com/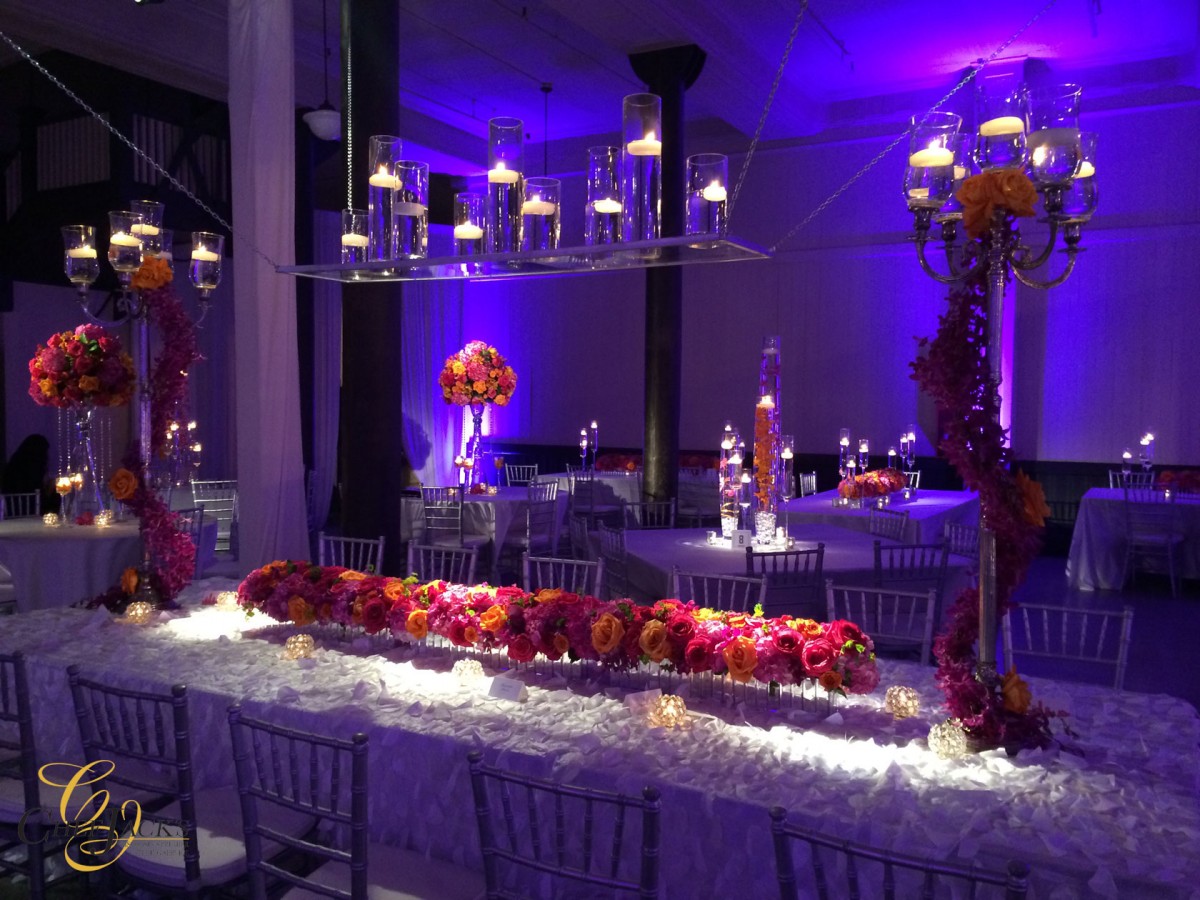 Historic Courthouse 1893
Historic Courthouse 1893 is full of charming details that make a spectacular setting for any wedding.  Located in Waukesha, this breath-taking venue boasts a stunning stone exterior and all the spaces needed for a beautiful wedding day.  Every room has its own unique architectural details, such as one-of-a-kind woodwork, coffered ceilings, elegant chandeliers, and high ceilings and windows.  Guests love to mingle in this impressive venue as they wander through every stylish entryway and space.
History: In 1893, Waukesha County built an impressive Richardson Romanesque style Courthouse.  The building was recently transformed back to its original beauty.
Seating: 300
Cocktail Reception: 350
Website: https://www.courthouse1893.com/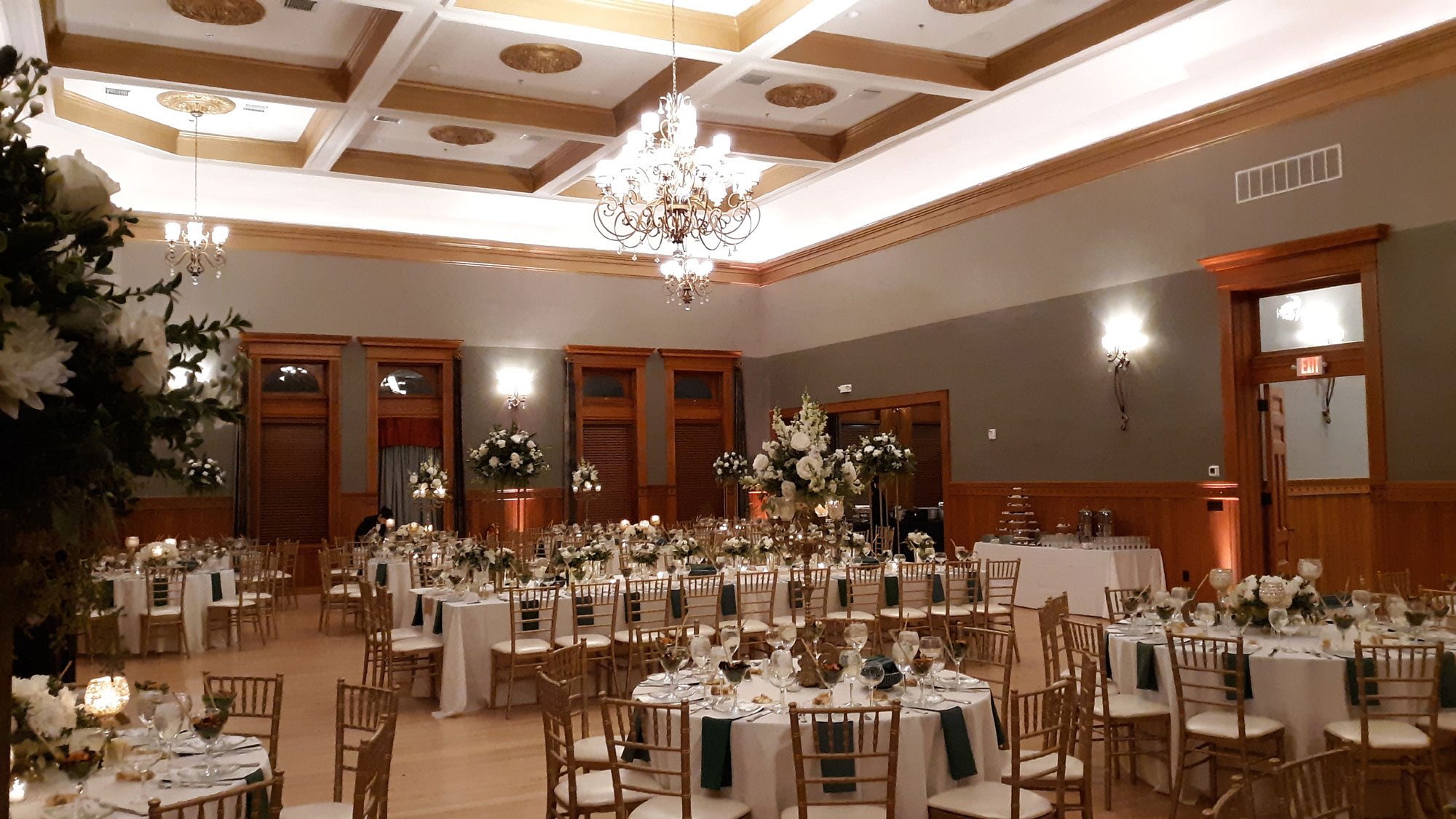 The Atrium
The Atrium has an urban chic industrial like feel incorporating the elegance your wedding deserves.  The space incorporates beautiful modern touches and gorgeous skylights.
The unexpected feature of the rooftop space, is breathtaking with the gardens overlooking the Village. It is sure to put your guests in awe. A stunning setting for your ceremony or cocktail hour.
History: The Atrium is located in Shorewood, WI and was previously a restaurant.  After extensive renovations and remodeling, the building was given new life as a premier event venue.
Seating: 250
Website: https://www.theatriummke.com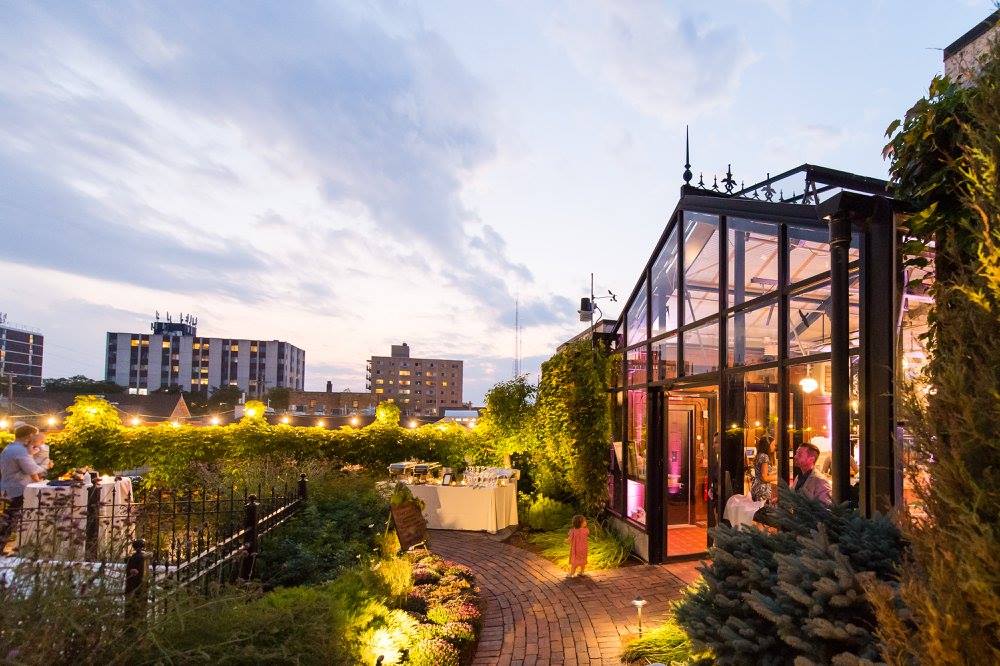 Mercantile Hall
Mercantile Hall is a building rich in history and beautiful modern details.  The honey-colored hardwoods floored paired with the imperfect brick walls make this a striking historic wedding venue.  With wonderful lighting and lofted ceilings, this venue has an urban, industrial feel in a small-town setting.
History: Mercantile Hall has been the address for many different businesses in downtown Burlington for more than 120 years. Even though the building was the site of a fire in 2014, the original hardwood floors were restored to their natural beauty.
Seating: 250
Website: https://www.mercantilehall.com/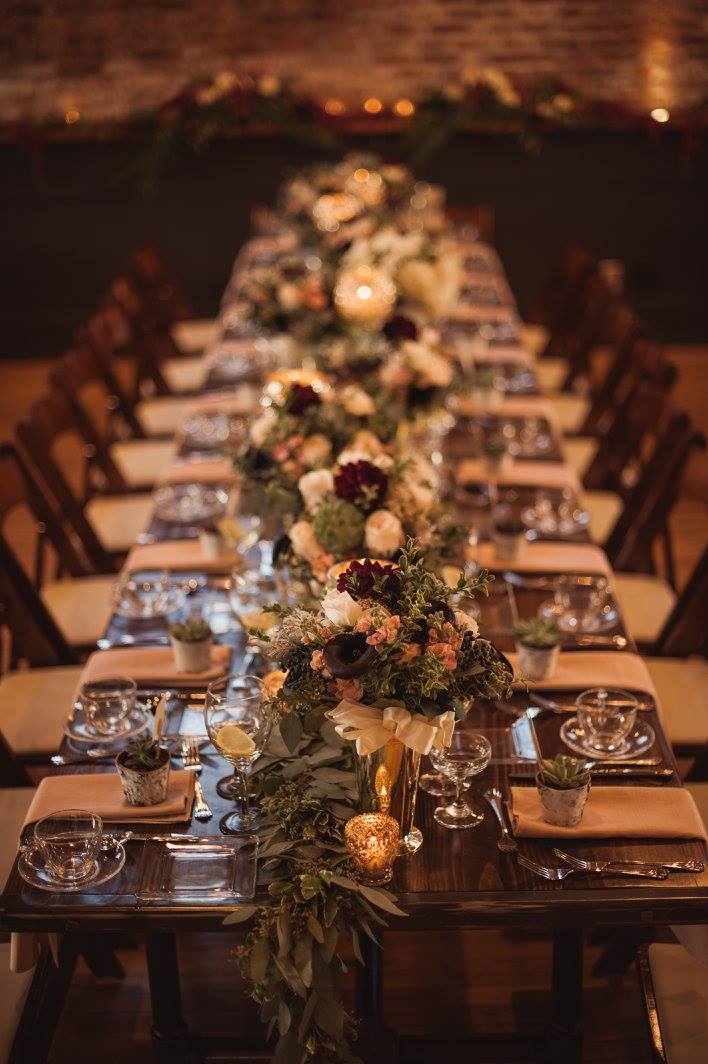 The Rotunda
The Rotunda has all those beautiful and elegant architectural details that come with a historic wedding venue.  This wedding venue makes a wonderful first impression; guests appreciate the beauty of the Bedford Limestone and the six fluted Doric columns that tower almost two stories above the beautifully-shaped portico.  The magnificence of this historic wedding venue doesn't end at the entrance.  A copper-tooled dome, red marble columns, stained glass skylight, and tiered gold chandeliers are just a few of the incredible details that make the Rotunda an architectural wonder.
History: Built in 1913, the Rotunda was first federally built as the Waukesha Post Office. Less than 50 years later, the building was renovated into a branch banking facility. Today, the thick brushed-steel door to the vault stills stands as a unique architectural detail.
Seating: 200
Cocktail Reception: 250
Website: https://www.therotunda.com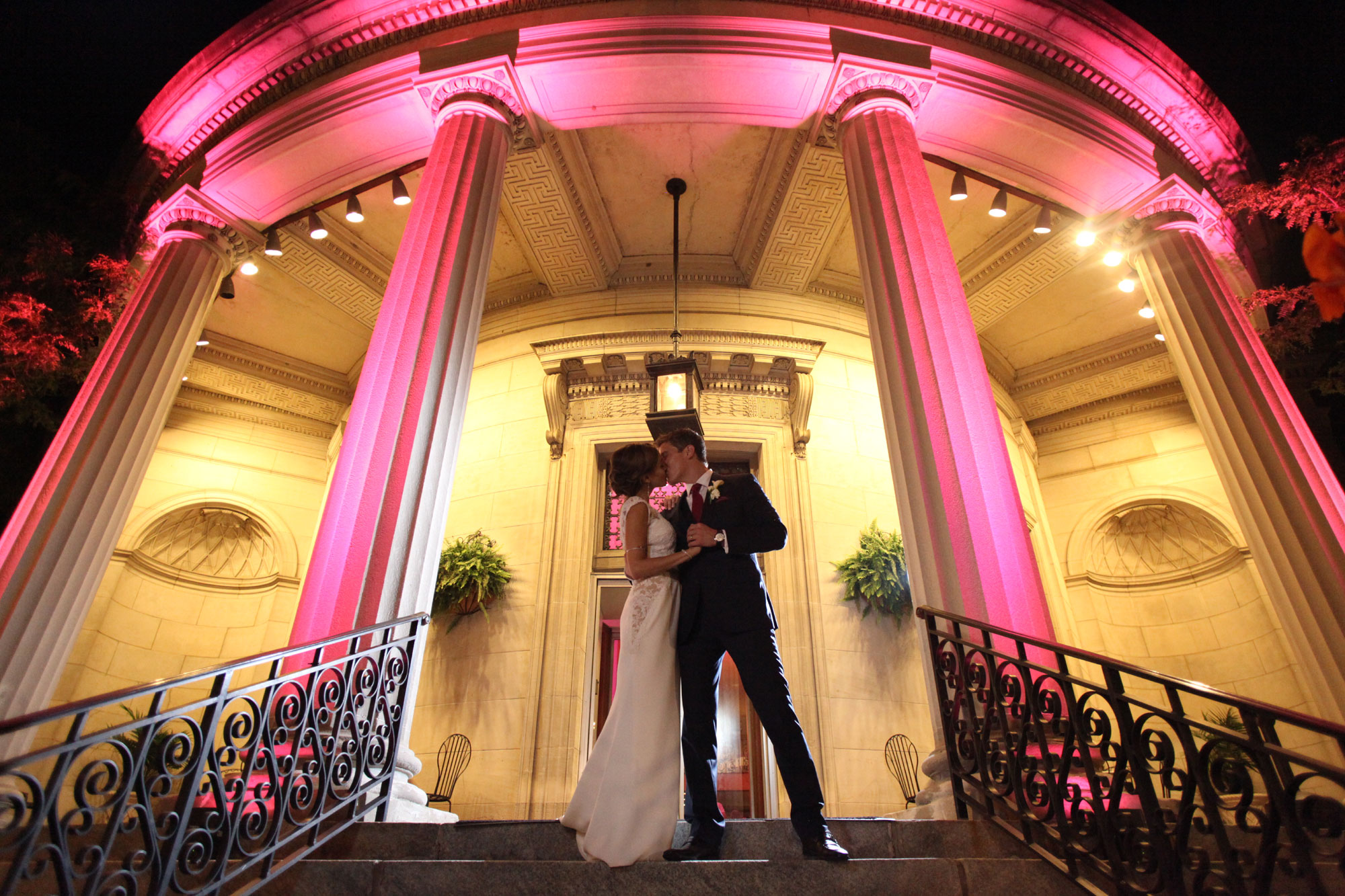 Ivy House
The Ivy House, located in Milwaukee's Fifth Ward, is a whole new take on combining natural elements with urban style.  This venue spruces up a unique industrial space with wood and greenery.  Even the green exterior is one-of-a-kind.
Seating: 250
Cocktail Reception: 300+
Website: http://ivyhousemke.com/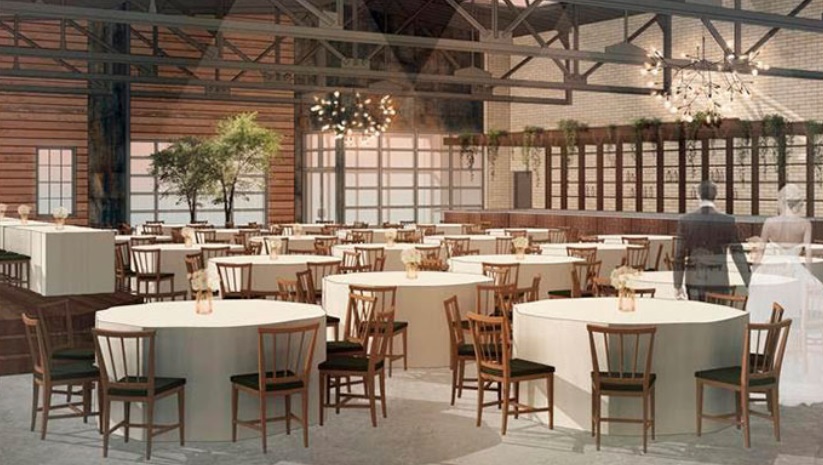 Summary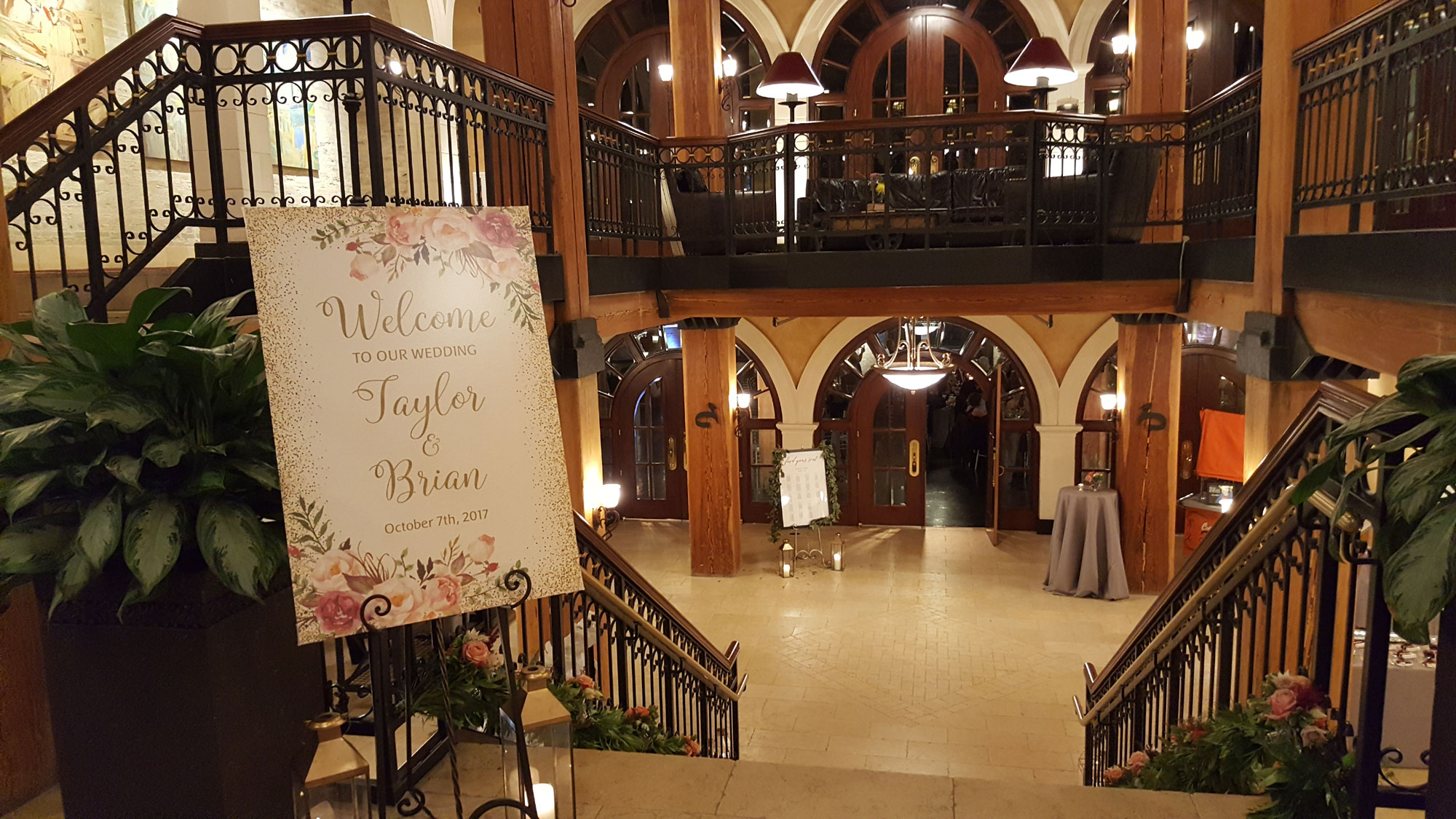 Article Name
7 Gorgeous Historic Milwaukee Venues You'll Love
Description
Historic and modern may sound like contradictory terms, but more couples are opting for modern amenities with all the beauty that a historic venue have to offer.
Author