8 Tips for Planning a Memorable Corporate Holiday Party
Here are a few tips to help make sure your corporate holiday party is a success.
Corporate Holiday Party
You know you're corporate holiday party planning is successful when you have a corporate holiday party with a (big) attendance issue: more employees and guests than anticipated.  If your holiday party isn't to that point yet, use these tips to plan a corporate holiday party that'll send your list of favorable RSVPs through the roof (the housetop roof-cue holiday jingle).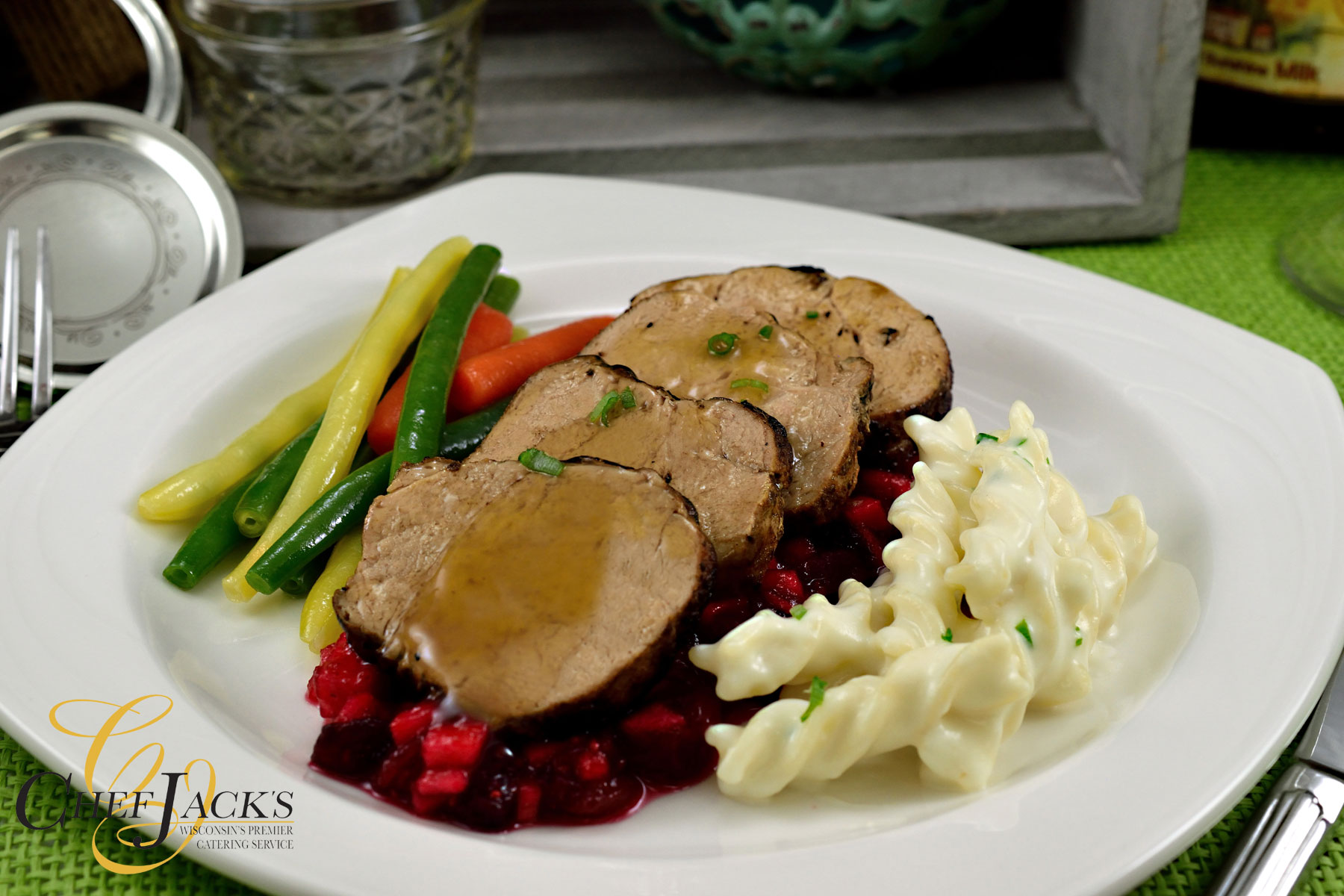 Don't start planning without a goal
While having a good time may seem like a measurable goal, set more of a concrete goal that steers your holiday party planning.  Employee appreciation, marking a milestone (anniversary, company goal, etc.)—all of these goals play a part in planning.  For example, if you're celebrating a company anniversary, plan an event that's a celebration of both the holiday and a milestone your employees helped achieve (or perhaps a throwback to the first holiday party in that year). 
Choose an excellent venue everyone wants to go to
An art museum, reception hall, science museum, historical venue, brewery, ski hill, indoor amusement park…be selective about your corporate holiday party venue.  Look for a venue your employees want to see, or with an activity they want to do.  Keep in mind that the venue does not always have to be the stereotypical hall; feel free to think outside the box and ask for suggestions from local vendors.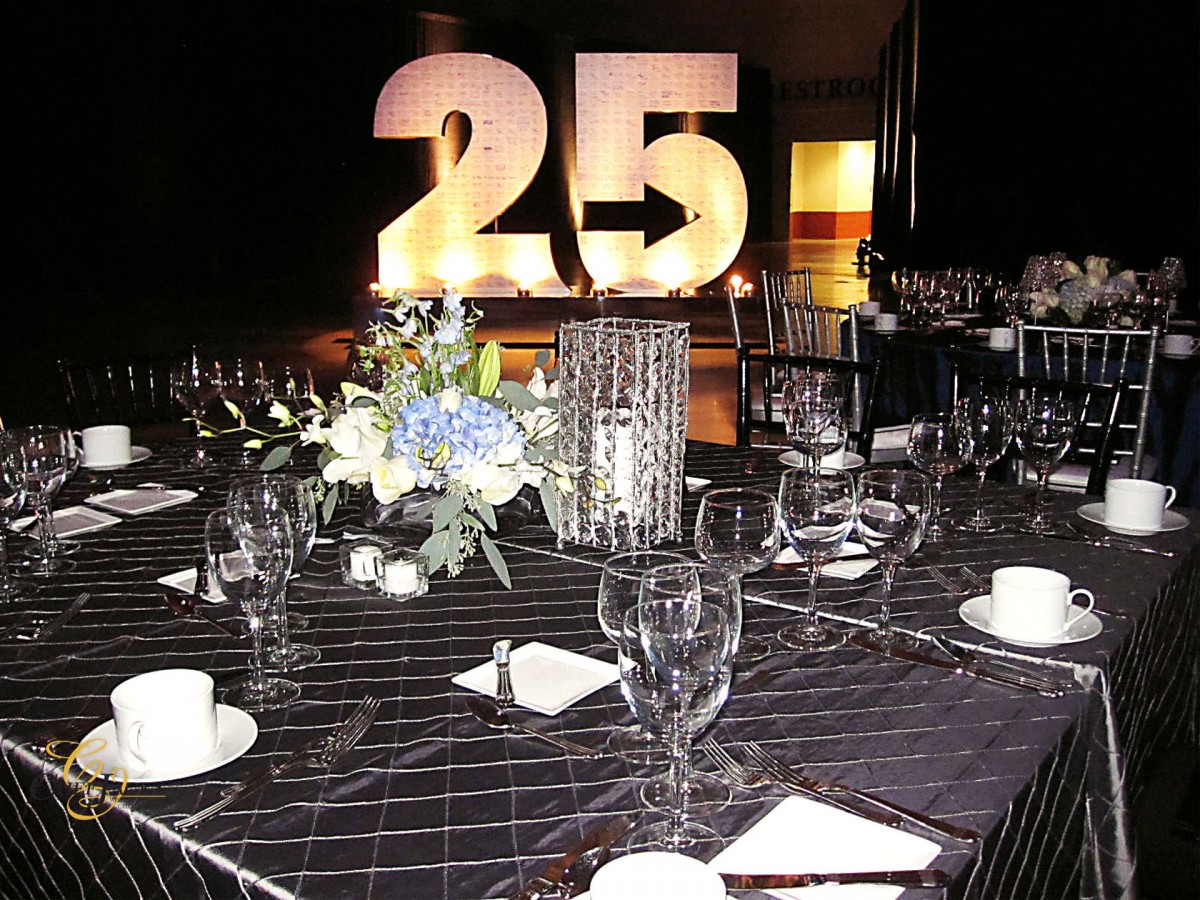 Select a theme that coordinates details
Choose a theme that ties everything together: invitations, cuisine, décor, favors, entertainment, even your venue.  To be clear: you don't want your corporate holiday party to seem "themey" but you do want a direction when you select details.  Corporate holiday themes give your event a unique atmosphere (if properly planned).
Incorporate your cuisine into your holiday party theme
Some of our best holiday memories revolve around holiday treats, so why shouldn't your menu choices play into your corporate holiday party theme as well?  For example, if you're planning a traditional holiday party, plan a menu with holiday favorites like your guests have enjoyed around the family table, such as double baked potatoes, crab stuffed tenderloin florentine (beef tenderloin with a crab, spinach, and onion stuffing), or another custom holiday dish discussed with your caterer (just ask).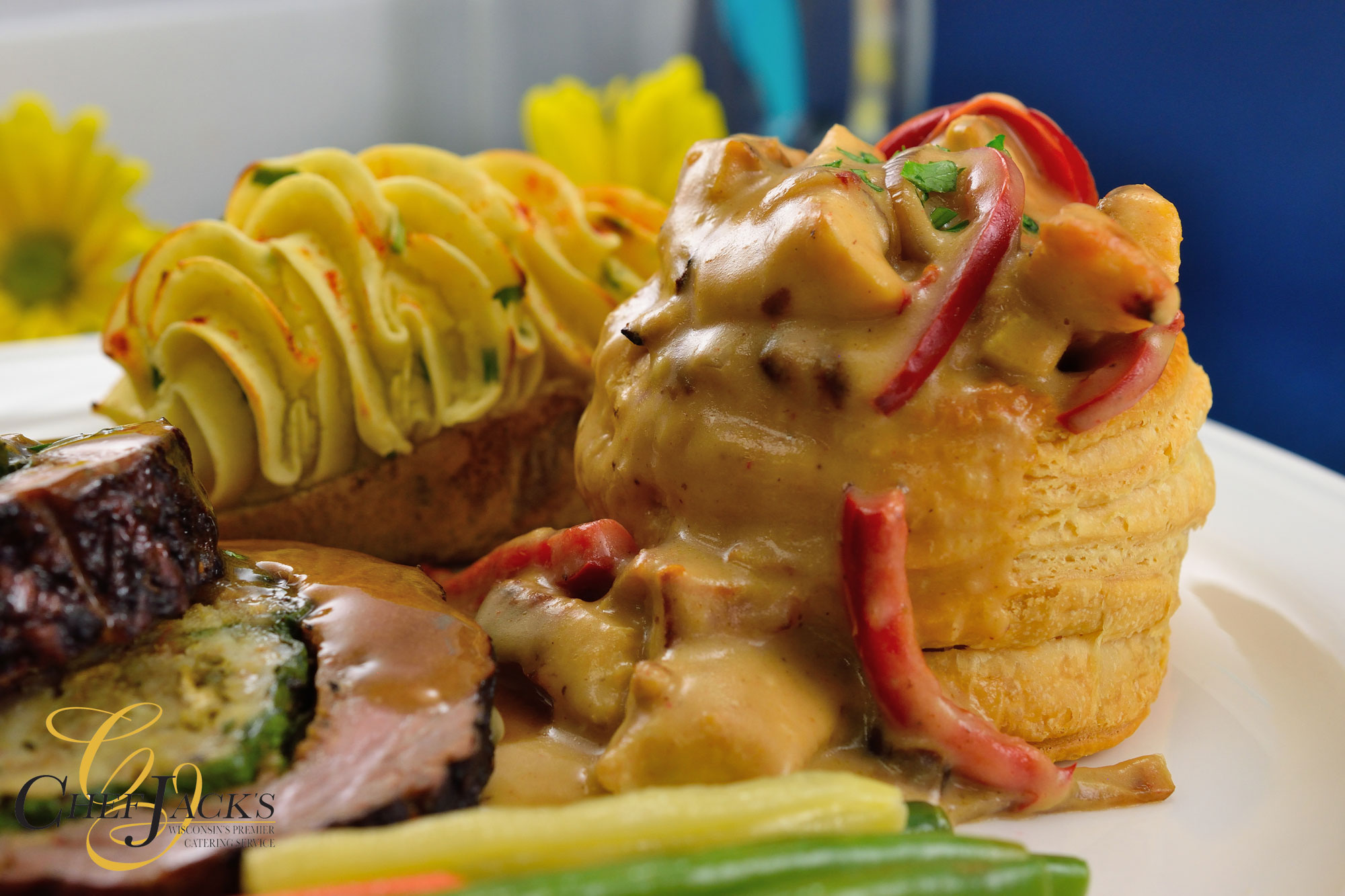 Use food stations to keep your guests mingling.
When torn between a sit-down meal, semi sit down, or buffet, opt for a fourth choice that plays into your theme and encourages your guests to network and mingle throughout your venue.  For example, if you are planning a holiday party with an international flair at a museum, talk to your caterer about a variety of food stations with cuisine that fits with exhibits throughout the museum (we've listed a few food station options here).
Don't forget about your youngest guests if planning a party for the family.
If your corporate holiday party is a family affair, don't neglect to plan entertainment for the kids attending your party.  Use interactive food stations, holiday cookie decorating, and entertainers (Santa, elves, face painters, etc.) to keep them engaged and excited to be at your holiday event.  If you need ideas, contact your caterer or entertainment agent for specific activities that fit with your theme.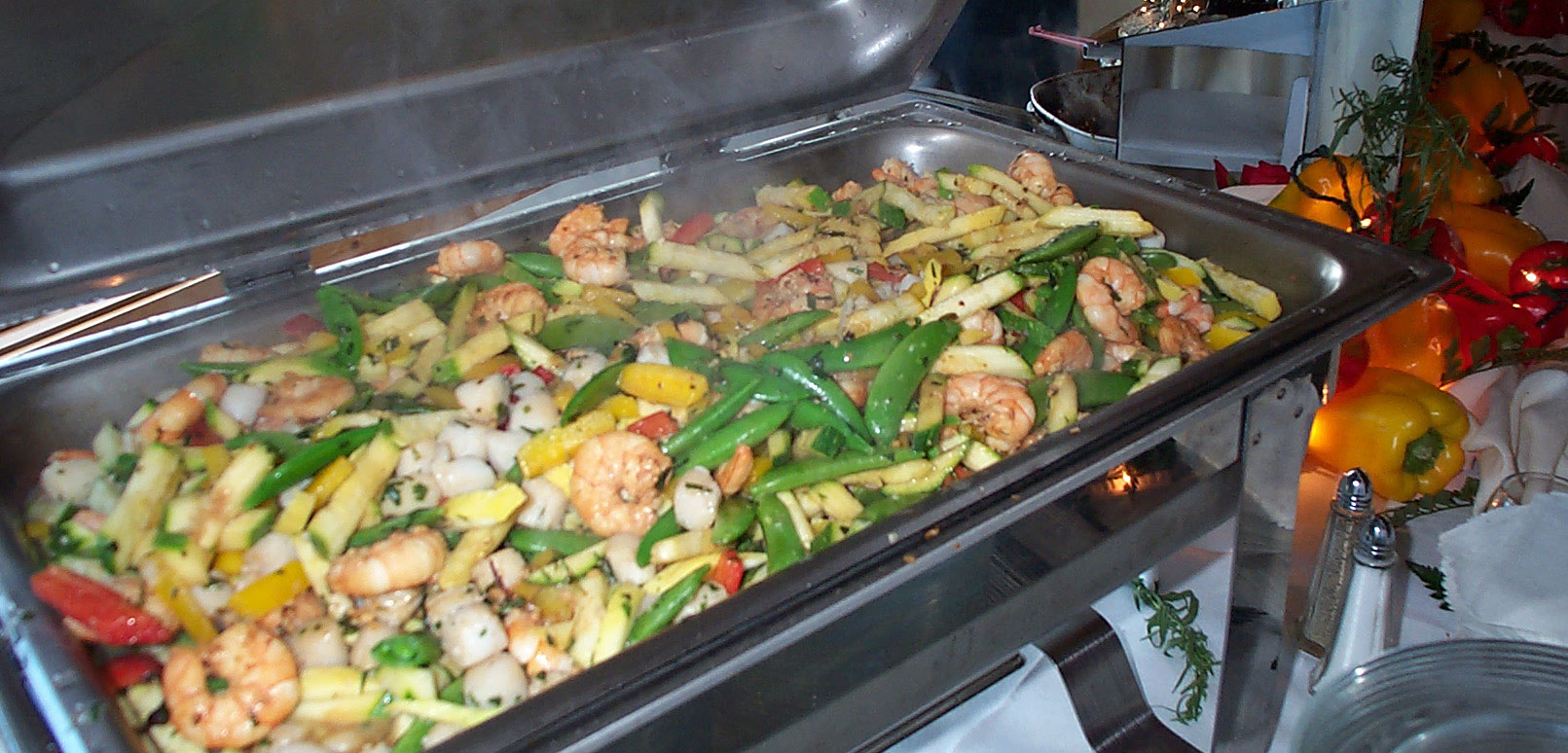 Celebrate with table linens and décor.
For a really unique feel, ignore the urge to stick to the same old neutral décor.  This can be especially useful if your holiday party venue is a neutral background, colorful table linens and décor can create an eye-catching atmosphere.  Use color, pattern, and textures to create a very fitting atmosphere that ties into your theme.  If using a full-service caterer, don't hesitate to ask for suggestions for table linens; an experienced catering company can give you suggestions for your menu and décor.

Be strategic about your favors.
Planning a corporate holiday party is a detail-oriented endeavor, even down to the favors.  Select a favor that fits with your theme, such as a hot cocoa packet or a holiday cookie packet (or a container they can put their holiday cookies in after decorating).  Be creative and strategic with favors—and with every detail—to create a corporate holiday party your employees and guests look forward to (and attend).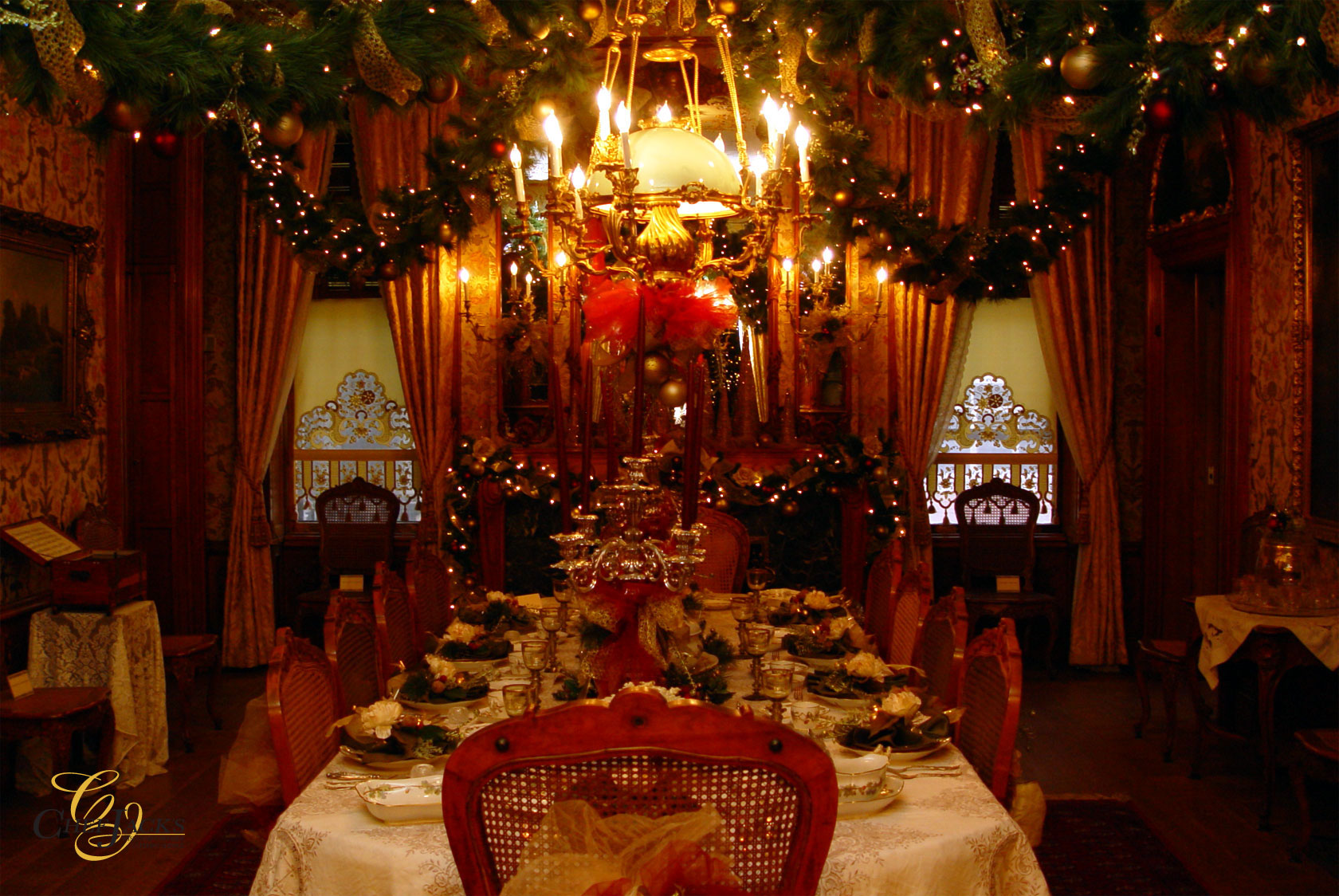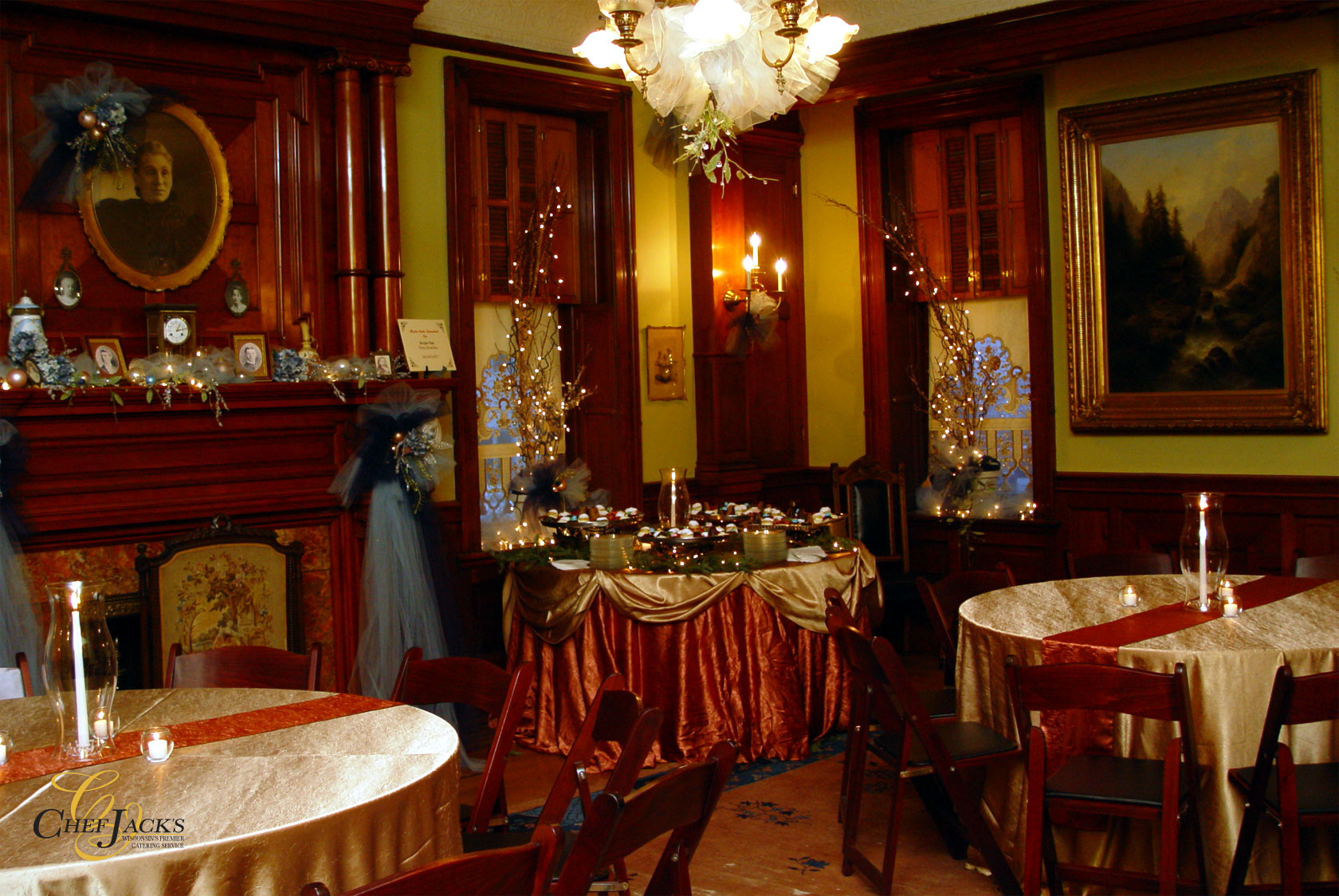 Summary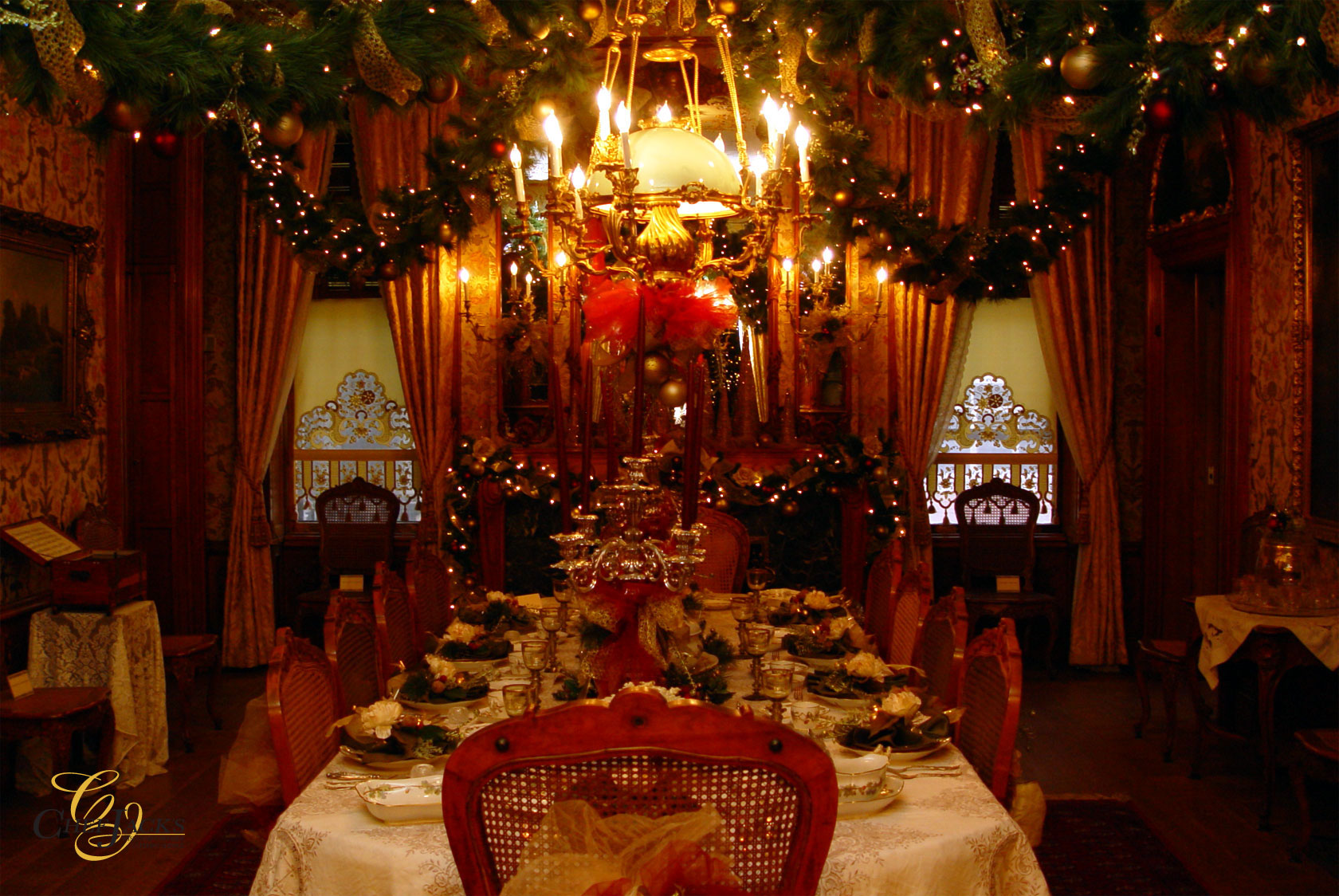 Article Name
Description
You know you're corporate holiday party planning is successful when you have a corporate holiday party with a (big) attendance issue: more employees and guests than anticipated.
Author