Summer Time Fun
With a variety of themed menus to choose from, your next company picnic is
sure to be a great success.
Please note that we do have a 300 guest minimum on all Picnic Menus.

"Great food!" "Delicious food!" "Very Organized!" "Who was the caterer?
The food was excellent!" has been the echo from many employees. The cookout was a hit!
(more)
"I heard numerous compliments regarding the professional service that was provided to our
employees and their families. Thank you again for your hard work and dedication in making
our summer outing a wonderful event!".
(more)
For this year's celebration, why not try a Hawaiian themed event which includes Pineapple Glazed Chicken among others.
Maybe Country Western is more your style. Try this theme and get Bbq Texas Style Beef.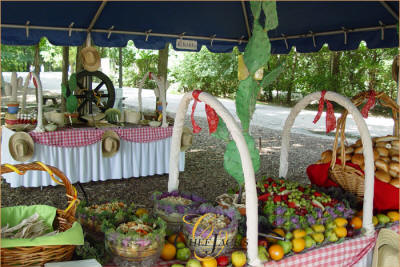 Looking for that all American stand-by?
Look no further than the American Cookout Menu.

This has all the favorites including:
Char Grilled All Beef Patties, Hot Dogs, and Johnsonville Brats.



Chef Jack's can help with the large corporate parties ranging from 300 to 20,000 guests.
All our themed menus include much more than the few items listed.
Call or e-mail for more specific information today.